Bio Blaze, famous for its assemblage of innovative fireplaces, has yet again come up with another extraordinary addition to its collection of floor models: The Veniz Fireplace. What distinguishes Bio Blazes' Veniz fireplace from other commonplace fireplaces is that this one uses bio ethanol as fuel. It emits no smoke and is odorless. Veniz fireplace requires no installation, is portable and can be used both outdoors and indoors.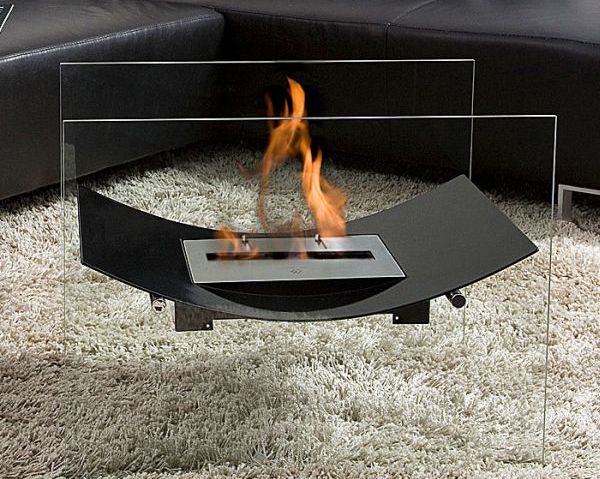 The Veniz fireplace is available in two colors: Pristine white and metallic black. One of the innovative features of this fireplace, apart from the kind of fuel it uses, is its shape. It is a plate of artistically curved and sculpted metal burner tray which sits on a small metal base. The fire is kindled in a horizontal slit in the hollow of the tray. Its minimalist and modernistic looks are a guaranteed conversation starter. And, if you happen to be someone who enjoys beautiful and exotic things, and would not mind spending a few extra bucks, you can also opt for the glass support panel. This gives the illusion that your fireplace is magically suspended in the air!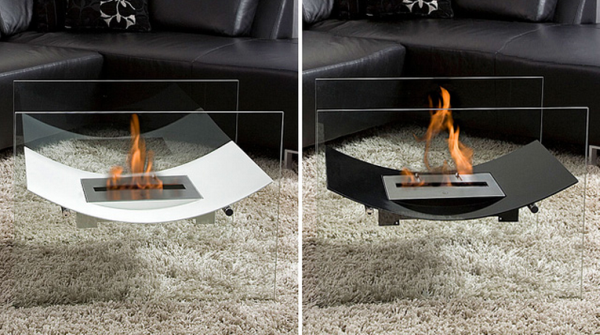 Other specifications associated with Veniz fireplace are:
Window protection (heat resistant up to 400°C)
Bloc burner 2.5L
Autonomy: 6 to 8 hours
Consumption: 0.35 L/H
Heating capacity : 2.8 KW
Adjustable flame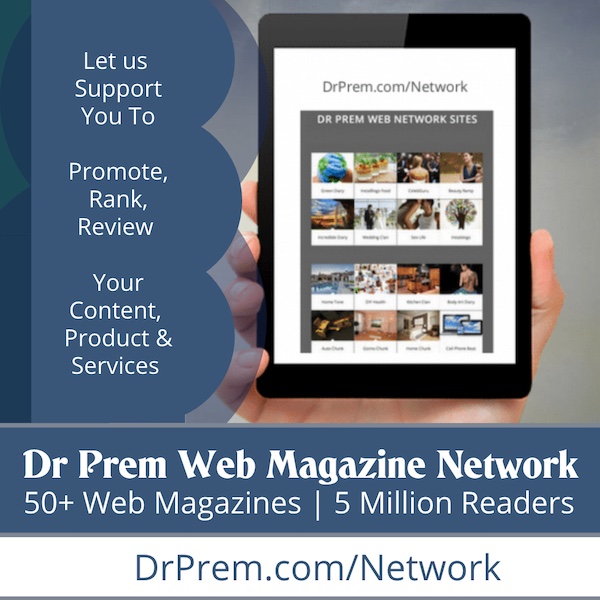 Furthermore, the Veniz fireplace kit also includes a detailed security and assembly instructions guide, a lever to extinguish the flame, carbon monoxide tester, a funnel and a lighter. A word of caution: Since all fireplaces give out carbon dioxide as a byproduct of fuel combustion, it is always considered prudent to use the Veniz in a well ventilated room.
So, whether you are looking for some respite from the biting cold or are on the look out for a unique décor addition to your home, Veniz fireplace would answer your needs. At just USD 1,399, we believe it's an advantageous investment.
Via: All Modern Outlet