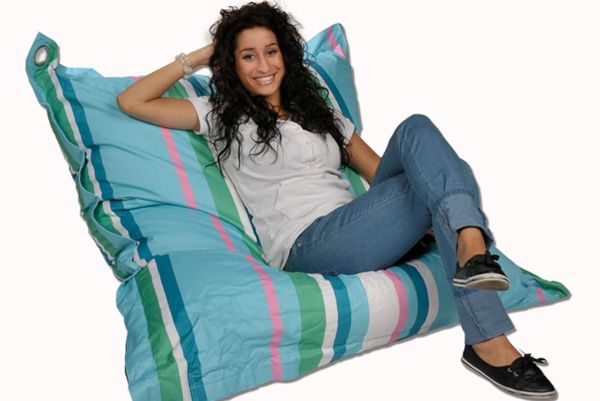 Pillows are our great companions during sleep that offers relief to our neck and head. Decorative pillows are creative one that takes less space of your home providing great comfort while sleeping, reading and even playing. Below is the list of some cool and creative floor pillow on which you can rest in comfort.
1. Living Stone Floor Pillow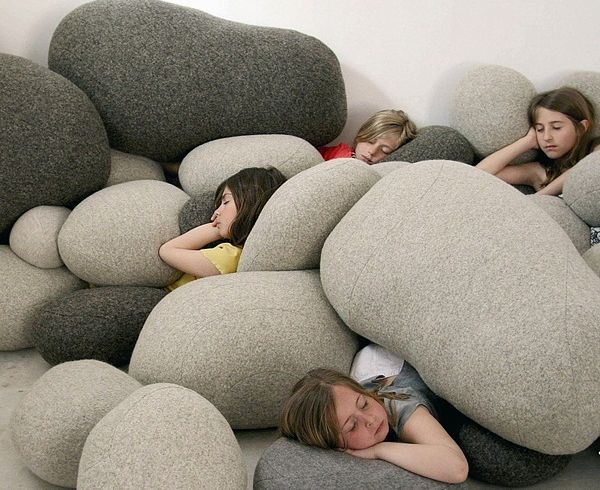 Such type of pillows are popular because of their unique design and extreme comfort. These wonderful pieces of furniture make an impression of natural environment. The product is created by Stephanie Marin who was successful in giving a natural look of stones. Such pillows are made in the coastal marine pebbles shape which you can arrange it any way. It surely fits to any mood.
2. Lap Floor Pillow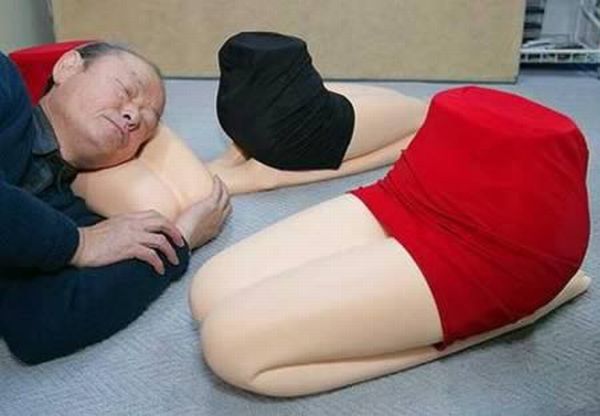 This lap floor pillow is a great concept which was designed in Japan. It comes in the shape of bottom half of a kneeling woman. The lap pillow doesn't give any inconvenience while resting. It is more popular in Japan which is sold for about 9,429 yen ($90). The pillow is describes as comfort cushion which can be used for reading, napping or simply resting.
3. Zip Floor Pillow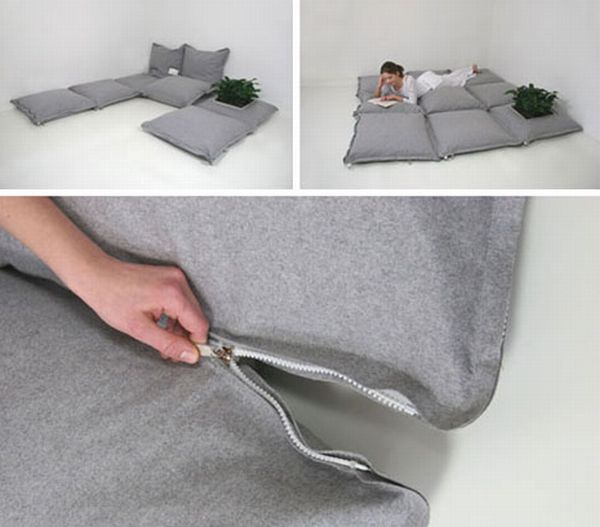 Zip floor pillow are available at cheap rate in the market which are good alternative to ordinary furniture. This is more popular among the college student as it fits according to the budget. They are designed to offer great comfort while resting. You can zip these pillows together to make ever-larger interconnected furniture pieces. These pillows do not occupy much space of the room and are light in weight. It must be placed in such a way where the pillows can get support of corner walls. This will make one good seating arrangement by placing the modules together and wrapping up the wall.
Some people also use it as coffee table or plant pots. You can even make a layer of entire floor with such modules. This will make a good playroom for kids, a good couch, bed or some other furniture. You can make any of these without much effort. Such pillows are simple in design and extremely convenient which you can use it anytime for resting. Such pillows are best epically when you have just moved to a new place and wish to put some functional yet simple thing in the space of your new apartment or home.
4.Comfort Thanko cushion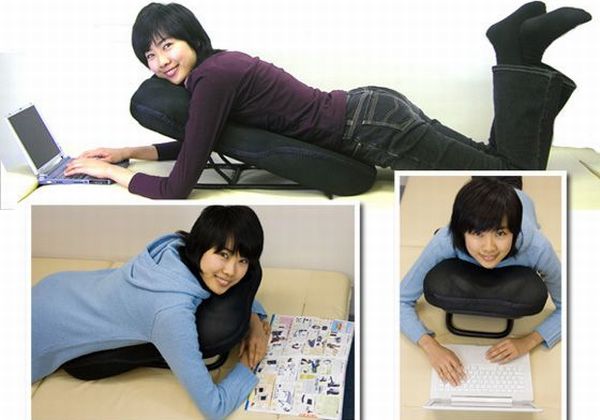 This cushion is specially designed for the people who are book lovers or spend their most of the time in reading. Many people also prefer to use their computer by lying on sofa or bed and sometime even in the floor. During such position it becomes necessary to support your upper body with two arms. For better support and comfort such cushion is designed. It is for the people who spend their most of the time lying on sofa in front of computer all time long. It helps to ease down stress on your frame. However for ladies it is advised not to lie down in such position for long as your chest will face pain later.
5. Tree Stump Floor Pillow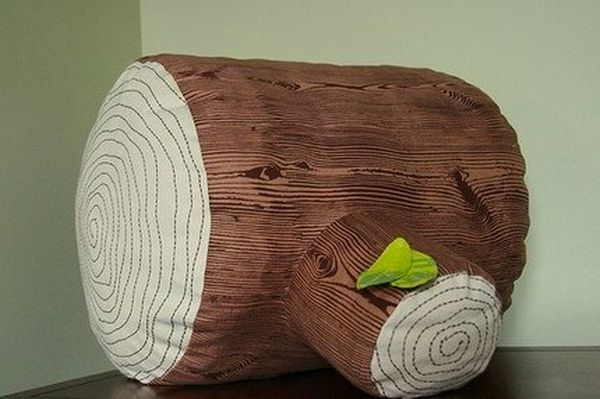 These pillows are best for complementing your indoor woodland theme. These pillows give a realistic look to your home. It is 12" wide and 14" tall. Such pillows do not occupy mush space and provide ample place to rest and relax. It you have upright sleeper in house then such pillows are best for sawing logs. You can buy these pillows from Etsy shop and $75. It is extremely light in weight and easy to carry. The soft cushion inside the pillow offers relaxing sleep. You can further alter it with some green stuffing or with some scarp fabrics.
6. TAT-Tris Floor Pillow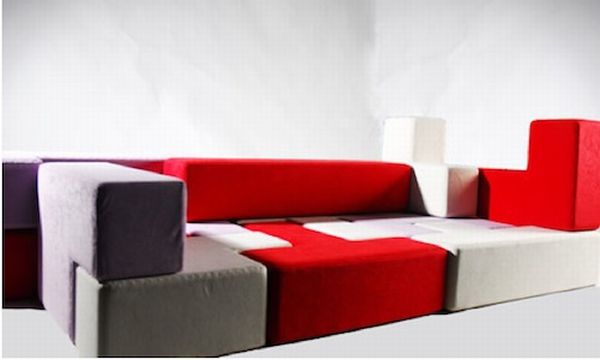 The design of such pillow is derived from an iconic video game called Tetris. This comfort offering pillow is extremely convenient to use. This concept is specially made for children and focuses on stimulating their grey cell and developing the creative skills.
7. Buttered Pancakes Floor Pillow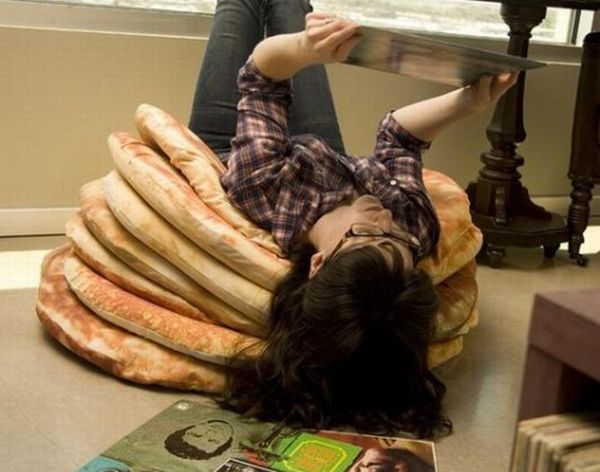 This group of pillows comes in pancake shape which is designed by Todd von Bastiaana. It looks like pan cake with some butter applied to it. These pancakes pillows are comfortable enough to relax sit and eat. Such pillows are replacement for ottomans and chairs. It is good at the times when there is not enough furniture for the guests to relax. Each pancake pillow is made of soft elastic foam that comes with fabric cover and a cool print. It is designed in such a way that it look natural as if toasted on both sides.
8. Pillow light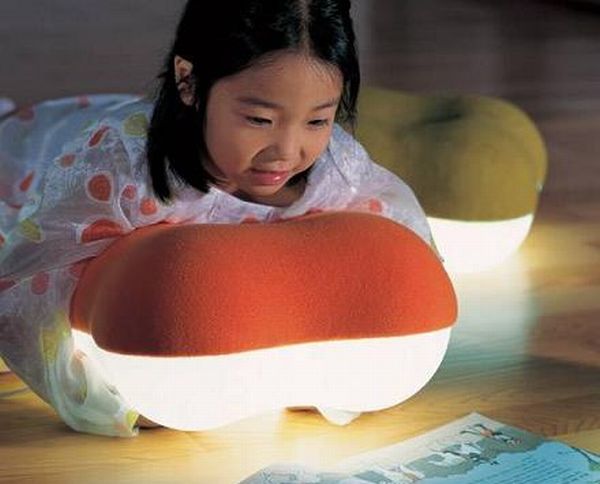 You can gift such pillows to your kids, who will surely enjoy playing in it or resting here. It is even good for the kids to read comfortably. This amazing designed pillow is a cool furniture piece which you can keep at your home. You can more comfortably read by lying on such pillows and also avoid neck stiffness complaints. These pillows are designed by Oh Sehwan. Another advantage of using these pillows is that during power failure or some emergencies, you can use it as a dependable light source.
9. Full Moon Odyssey Floor Pillow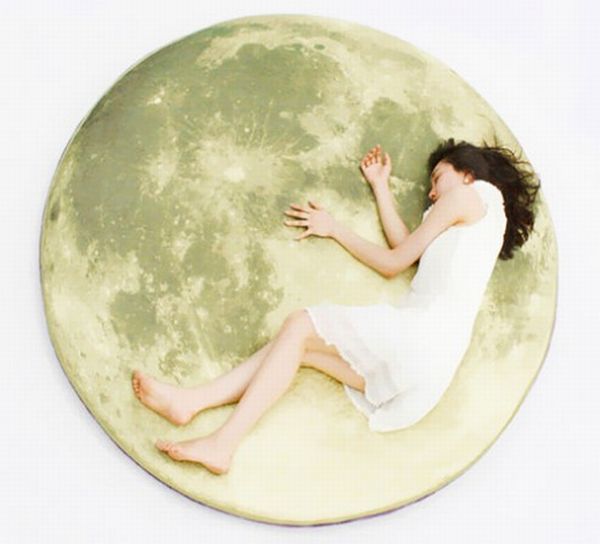 Such pillow is made with 26 hi-resolution images of surface of the moon. It is one cool living product which comes with a diameter of 5-foot wide. The concept of this pillow was invented by Korean designer- Lily Suh. This furniture offers great comfort which you would surely take for your home.
10. Flying carpet by Emiliana Design Studio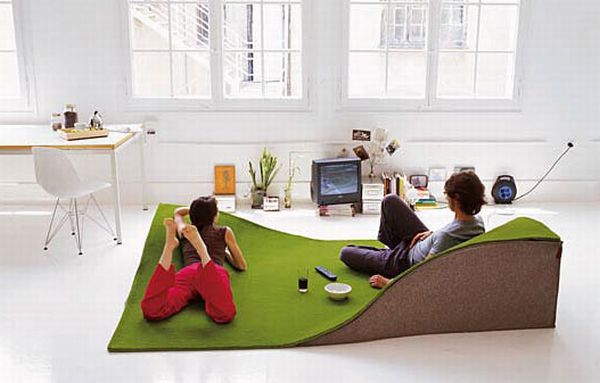 Such type of carpet is a great and unique concept that proves efficient enough to give you magic sensation of relaxing and lying down between Teletubbie-like hills. It is a combination of furniture and carpet which functions at ground level. It doesn't occupy much space of the house and is good one to keep. For home space, such carpet is made of 100% wool with wedges and comes with foam interior. The design was made by The Spanish Emilana Design Studio which gives an unusual experience to users for relaxing. It focuses on occupying less space and offering more comfort to the users. The product is made by designer called Nani Marquina.