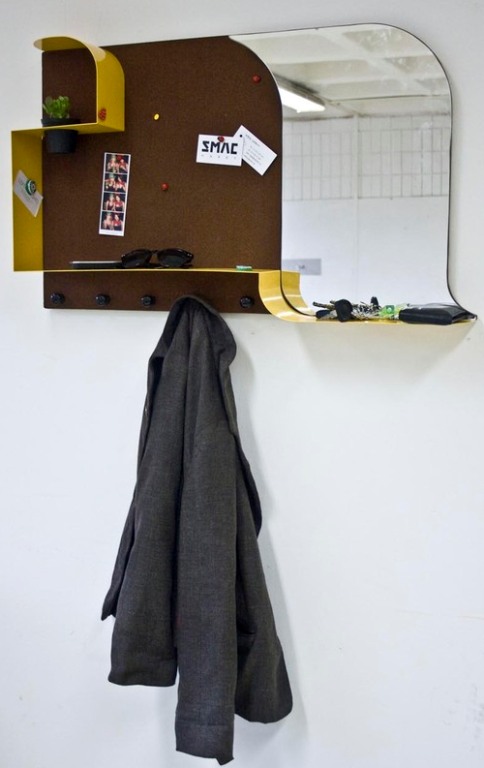 Designer: Marten Feiter (Cape Town, South Africa)
To keep home office organized, multipurpose products which take less space are always appreciated. This multiutility shelving unit designed as a university project by Marten Feiter, serves that purpose honestly. Named as 'Bird shelving unit', it is inspired by Art Deco furniture of the mid century. This one can enhance the look of any home office decor and easily fit into any trendy or urban interior. Apart from being a perfect storage solution for home offices, you can also use it in the hallway or in your bedroom beside your bed.
What's unique
This shelving unit comes with many facilities like pin board, magnetic shelves, hooks as well as a mirror. Its contemporary design and colorful appearance can enhance the character of any space.
High points
You can use it to hang your handbag or coat; to arrange important files, books and documents; to put decorative or just to organize the reminders of important events.