Children can swap any place into a playing zone in no time at all, if given a chance. No matter how much you make sure that they play in some specific spots of the house, but it is absolutely impossible to control their urge to play and create a mess just everywhere. If you have children who love to have fun just anywhere, then Block.210 coffee table will definitely pull you towards it ingenious design.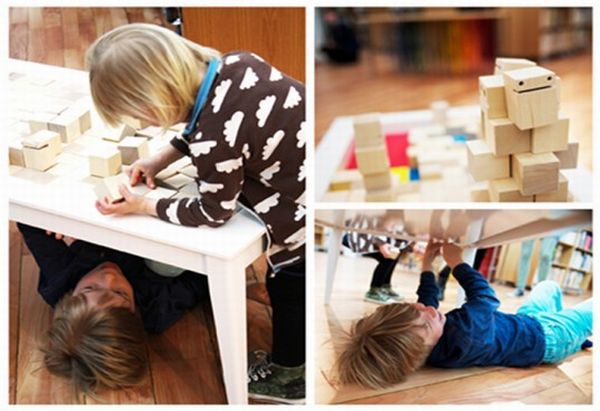 Created by Jessica Arosenius, a design student from Sweden, it looks like any regular coffee table at first. But another close look and you will see 210 wooden blocks that accompany the piece of furniture. It is because of the number of block from which the name of the table has been fetched. Both the blocks as well as the table have been fashioned out of solid birch, which gives them the much required durability. These blocks come in 14 different designs, which will make children fall in love with the idea. The tough nature of furniture items is of utmost importance where kids are involved as they love to jump, tap and throw stuff here in there when all excited to play.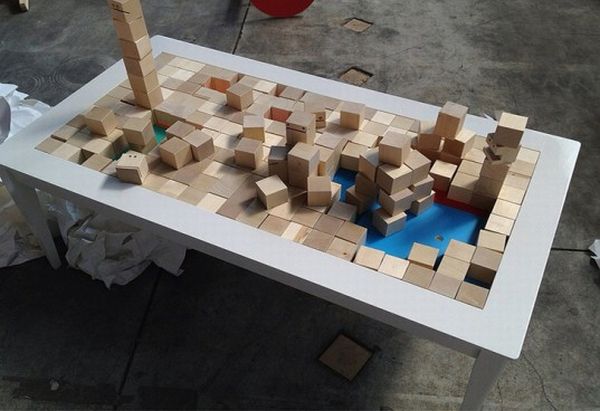 These blocks can be moved, which will then unfurl eight different hues under them. The blocks can also be moved from under the table if your child likes sliding under pieces of furniture just for fun. The secret play function under the table gives a child the power to push up the blocks and intermingle with the person playing above the table. This beautifully designed coffee table will trigger the creative edge of children and make their imagination power touch new heights. Place the Block.210 coffee table in your living room and see your children have fun right in front of your eyes while you connect with them in an enjoyable way.
Via: Inhabitots