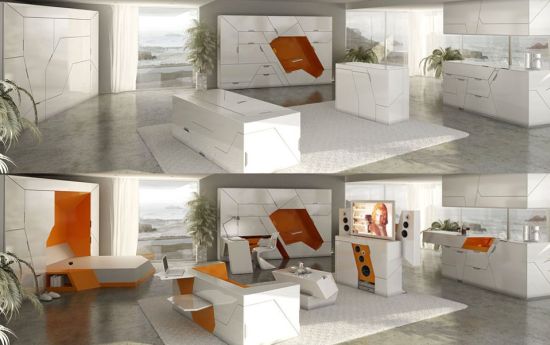 Taking smart functionality, advanced technologies and contemporary aesthetics of minimalism into consideration Rolands Landsbergs has come up with outstandingly stylish Boxetti collection. It's a series of box-like forms that transform into everything you could ever want in a single piece of furniture. Comprising of inimitable modules each designed with the specific aim of achieving maximum efficiency to meet the need and preferences of the user, the Boxetti collection leaves you dazed. When not needed, these modules stand like simple boxes and turn out to be functionally smart element when needed. If you wanna know as to what does the collection holds in store for you. Below are the listed items: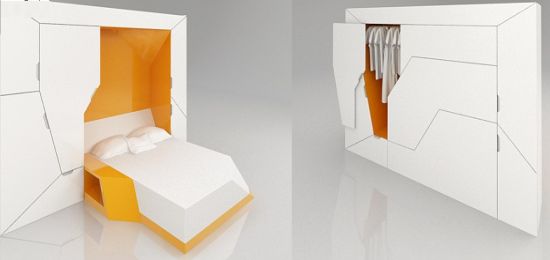 Boxetti Private: It's a bedroom model that folds down into a double bed, a nightstand, and a wardrobe with just a touch of the remote. Also, it has ambience lighting and the wardrobe is just as any finicky goody would love to hang the clothes in.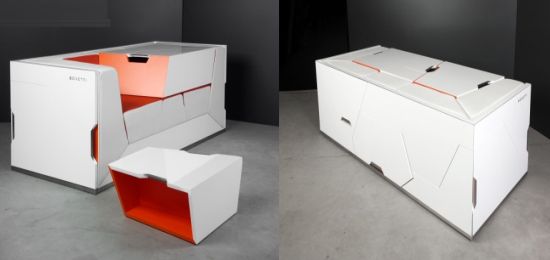 Boxetti Lounge: It's a sofa that can be used as a couch with the two coffee tables that need to be pulled out or use it as a big coffee table, as per your choice or need.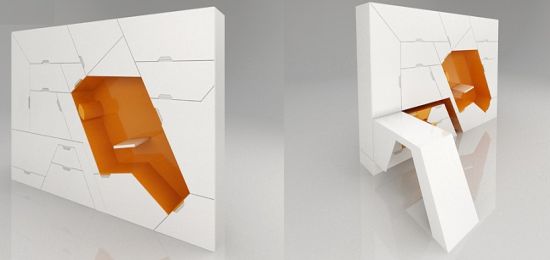 Boxetti Practice: It's the office with a manual foldaway desk top, drawers, bookshelves and obviously, a nice seating.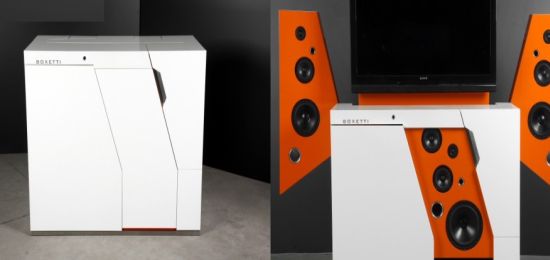 Boxetti Thrill: It's an entertainment center endowed with gigantic fold-out hi-fi speakers. An automatic HAFELE lift system brings the 46″ flat screen TV high up.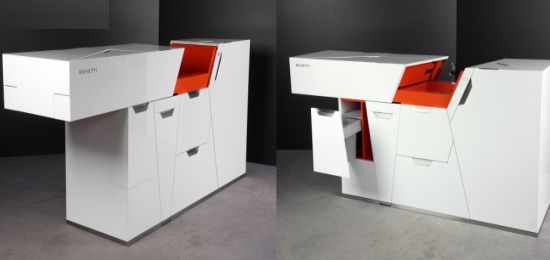 Boxetti Lunch: It's a kitchen unit with all what your trendy kitchen is endowed with; a sink, tap, storage, oak tree cutting board, built-in LED spotlight, two bar seats, space for built-in fridge and yes, the elegant looks.
Do I still need to continue? Fantabulous! One word for the Boxetti collection!
Via: Yankodesign