Halloween is the time to entertain friends and have Halloween themed parties. You can get into the Halloween spirit by decorating your living room in Halloween style. You could décor decide to decorate in a vintage style, by collecting and displaying memorabilia. Or you could make your own decorations and use your imagination to create fresh, new ideas.
You can decorate in a way that enhances your living room décor for the entire year. Bold and classy, vintage or ultra-modern chic, here are a few ideas for you to be inspired by, to decorate in your own style:
Pumpkins galore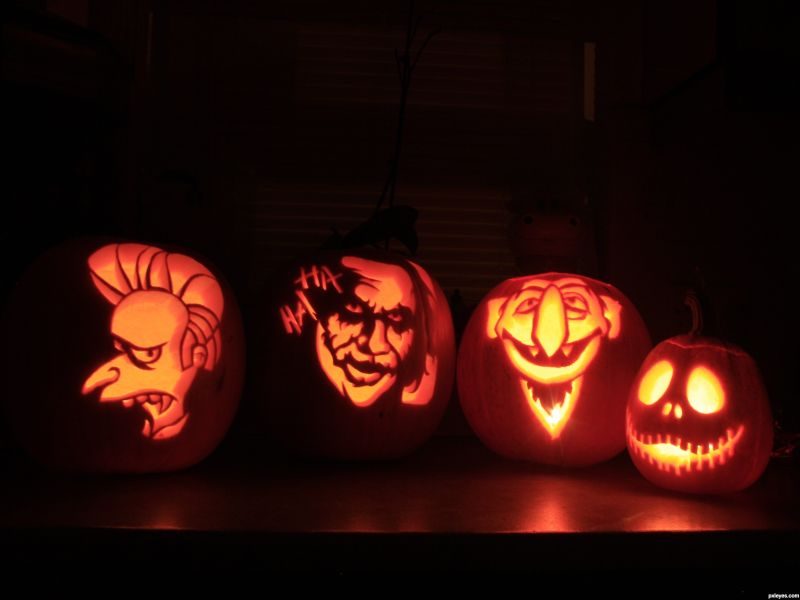 Halloween and pumpkins go hand in hand, but apart from having them in your front porch, you can transform this classic Halloween vegetable into a classy living room decoration item. Paint them white, or with stripes and polka dots, that will match with the rest of your décor, and stack them in strategic places.
Metallic paints also look good, and bring on the bling with some glitzy bling-stuck pumpkins. Spell out "wicked" on a few white painted pumpkins and line them up on your table or mantelpiece.
Scary twigs
Ditch the flowers from the flower vase and fill it up with some dry twigs. Cut out bats, pumpkin shapes and ghostly faces and with a marker, draw the eyes, nose and mouth. With a thin string, hang them from the twigs, and you have a touch of the Halloween spirit in your living room.
Skull décor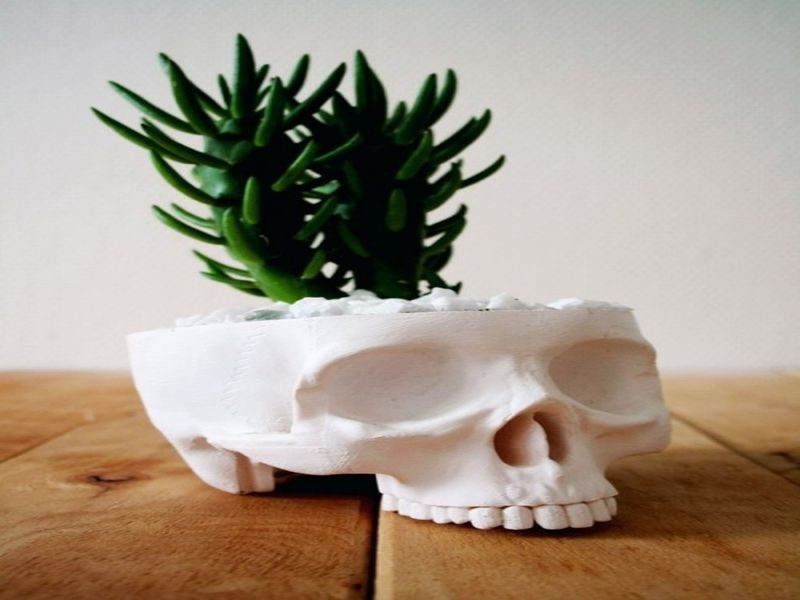 Skulls in the living room are certainly spooky. You could have a huge black and white skull poster, or a modern chrome skull in a corner. Beaded skulls look good too, or you could just simply cut out a skull and bones in a white candle, and place it with a white painted pumpkin. You can keep these skulls around the whole year too, if you wish.
Creepy jar terrariums
Fill glass jars with candy corn, eyelids and spiders and other Halloween accessories and create scenes inside the jars, converting the glass jars into terror terrariums.
Vintage décor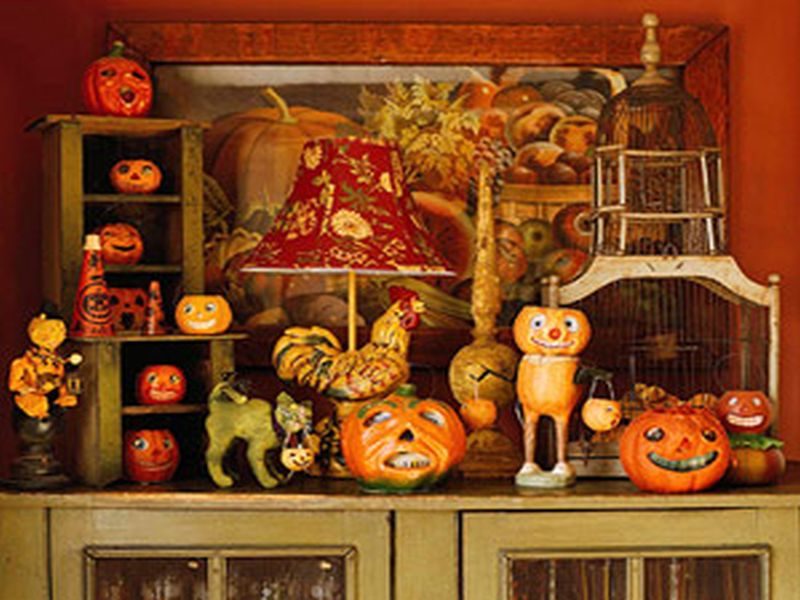 Get hold of posters from years gone by and put them up in your living room. These throwback posters and other memorabilia add a note of nostalgia and create interesting spaces.
Flying, crawling, hanging bats
Bats made out of black construction paper can be stuck on the ceilings, or hung from twigs or a batty garland behind your couch can spell Halloween like no other Halloween décor.
Spider webs from cheese cloths
Give your living room that decrepit, haunted look by tearing up cheesecloth and pin it or use it to cover your sofas and hang them from the ceiling. You couldstack a few black spiders too in them, to make it look more real.
Transylvanian touch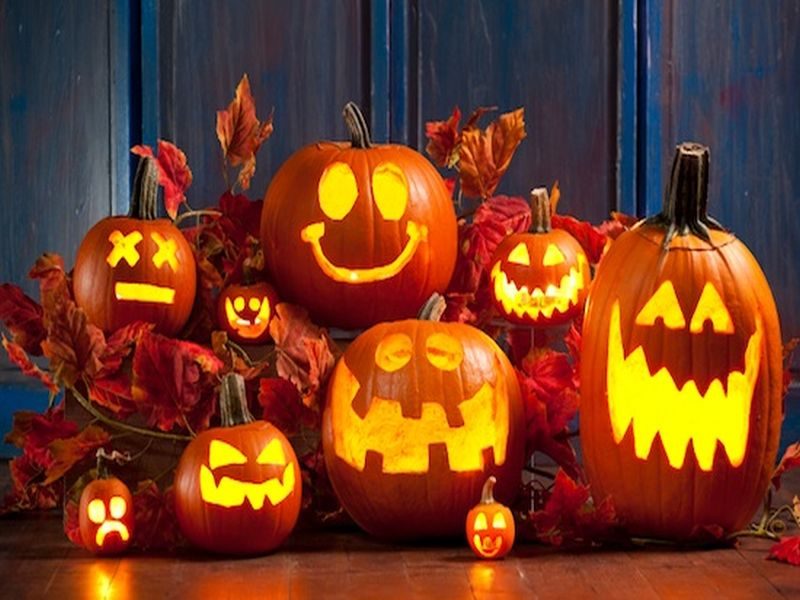 Cut out a few pumpkins and add some vampire teeth and stick bats' wings to another one and group them together on the mantelpiece. Your Transylvanian inspired décor will be admired by all!
Halloweened centerpiece
Have a vaseful of beautiful flowers infested with fake insects, snakes and worms, very simple to do with a spine chilling effect.
Skeletal host
Decorate your mantelpiece with skulls and crows. And have a skeleton sitting near the fireplace to greet your guests. This never fails to stun and is a great party conversation starter.
Haunted parlor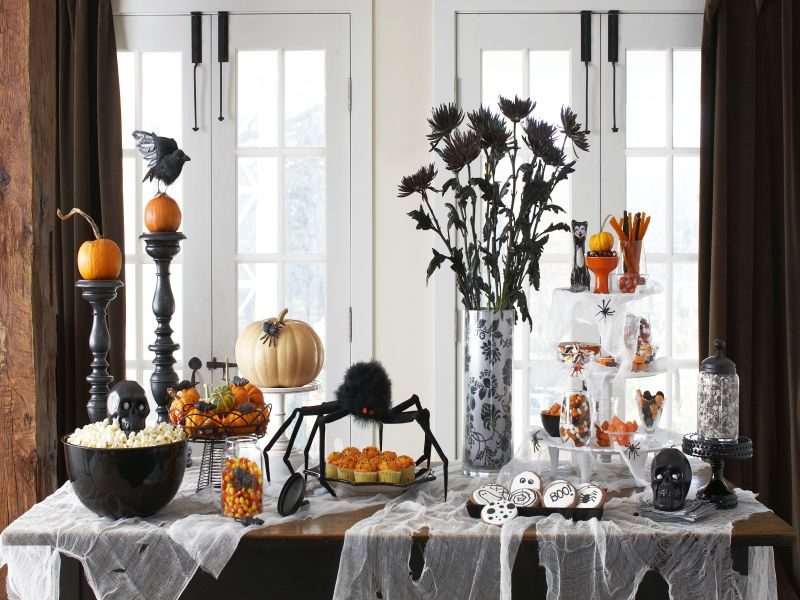 Use some old sheets to transform your living room into a room of the dead. Cover everything with white sheets, hang some cheese cloths and add a few skulls for more Halloween effect.
Boo cushion
A cushion on your couch with just "BOO" written on it, looks stylish and elegant.  It's an extremely simple and classy way to acknowledge Halloween.
Magic potions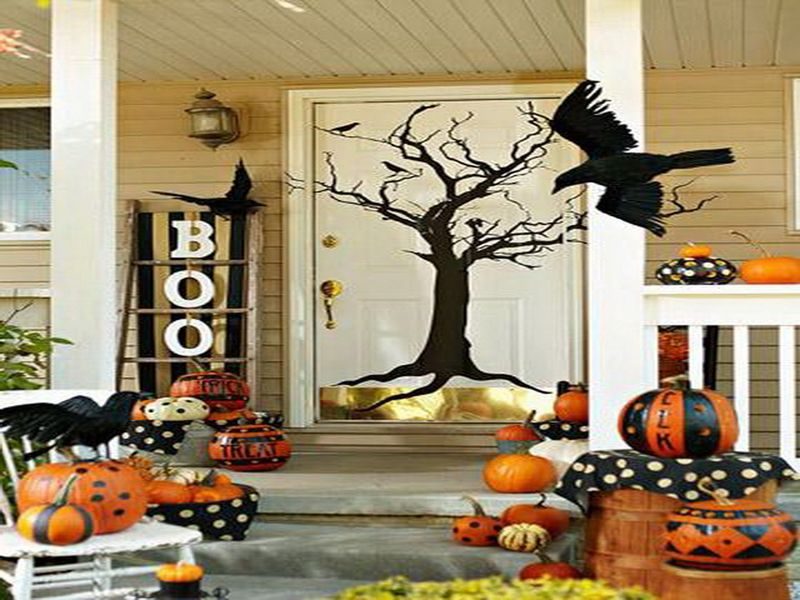 You can create your own magic potion jars by filling old specimen jars with colored water to give that supernatural look. Poppy pods, lotus pods and coneflowers heads immersed in the liquid will create the perfect magic elixir effect.
Halloween décor in the living room evokes the spirit of occasion, and celebrates the start of the holiday season. Decorating your home indoors is a great way to get involved in the holiday spirit.