Matt Dennis, an industrial and product designer by profession, has come up with an interesting piece of furniture that has been named as the Thoughtful Shelves. The design of theses shelves is fun and funky, which will brighten up the area with its uniqueness. The shelves have been shaped like a bubble that is a clear symbol of thoughts and ideas. The trendy design of Thoughtful Shelves definitely put across the onset of new conversations and fresh ideas.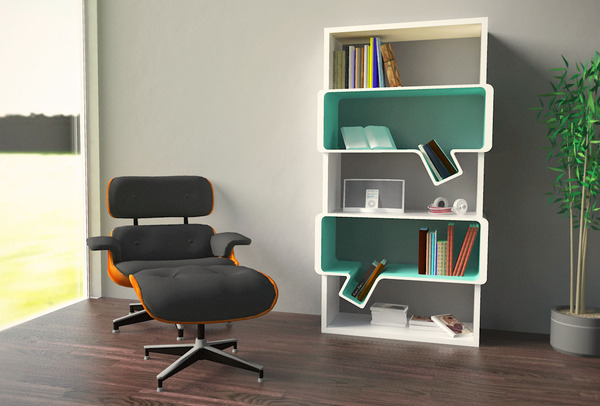 The shelves can be placed in any area of a dwelling and can also be kept in offices and even a library. It won't consume much space and can be used to place various things. One can easily put on show their collection of books and also use the shelves to display decoration pieces. Thoughtful Shelves, as the name suggests, can be used as a perfect mode to showcase all the concepts and ideas that you want everyone to know about and comment.
The bubble shaped shelves have a minimalistic design that is very simple yet manages to attract attention. The one of its kind furniture item will be made available in various shades. This will help buyers match the shelves with the inside space or pick as per their taste. Thoughtful Shelves will let you flaunt collectibles, books, small electronic items and even ideas in a stylish manner. The good looking piece of furniture is a practical product and at the same time distinctive as well.