If you work from home, then you know that it offers one of the most flexible work options in the industry. However, in order to work efficiently, you need to set up a dedicated home office in an otherwise non-traditional work environment. As such, here are some tips that would help you set up your home office in a more efficient and effective manner.
Select a dedicated space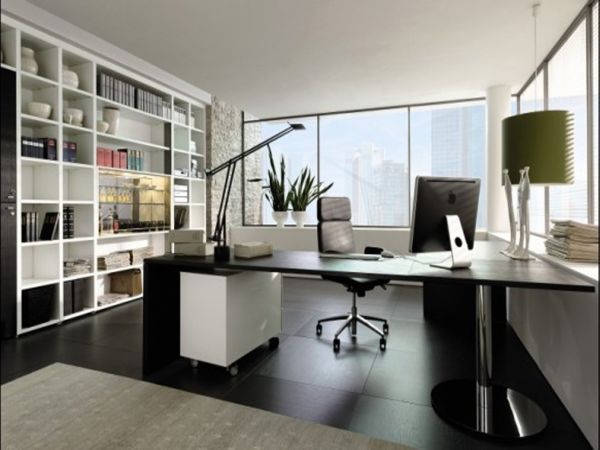 You would first need to choose the perfect place in your home to set up your home office. The space that you choose must connect with the rest of the house, but still remain cordoned off the main area in order to avoid distractions. So choose an area that gives you the peace and privacy to work efficiently. While open spaces tend to attract more distraction, a room with a closed door would be perfect, especially if you would be holding business meeting in person or via the internet.
Choose what you need and don't need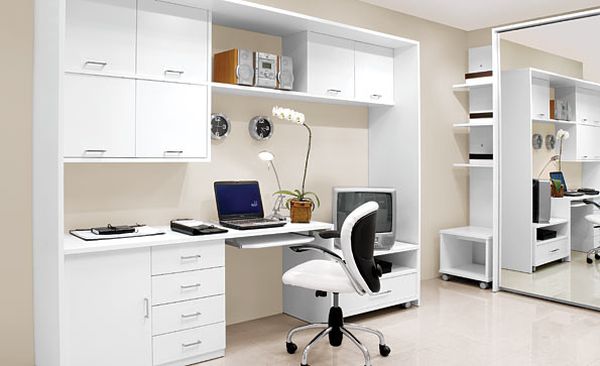 The next thing you would need to do is decide what needs to be in your home office and what can be stored away. Items like a desk, chair, telephone, computer and fax machine are considered essential for your home office. Choose the equipment accordingly. For instance, if your work is related to accounts, you would probably need a desk that doubles as a storage option for your work files.
Choose proper lighting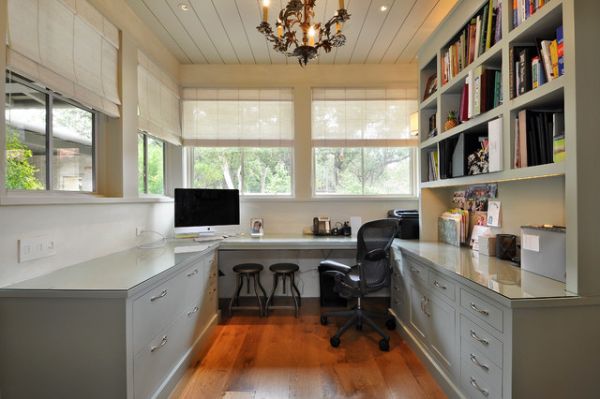 Setting the right ambiance is considered essential to making your home office a productive workspace. If possible, choose a space that lets plenty of natural sunlight into the room. This would both brighten up the work space and your mood so that your work more efficiently. The right ambiance for a home office would contain elements like natural sunlight, overhead lights, desk lamps, task lights and floor lamps which when arranged aesthetically, would both prevent glare on the computer screen and minimize eye strain.
Choose proper office furniture and equipment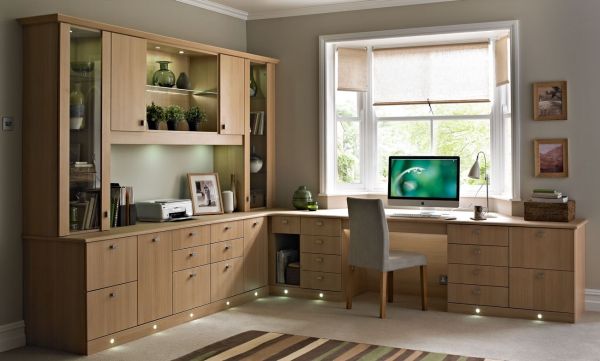 Choosing the right office equipment is essential for a home office. Instead of splurging on items like office décor that are not at all considered necessary, use the money to spend on proper office equipment like a comfortable work desk, a chair with back support, a telephone and other related equipment and tools that would help you improve your workplace efficiency significantly.
Set up a dedicated work phone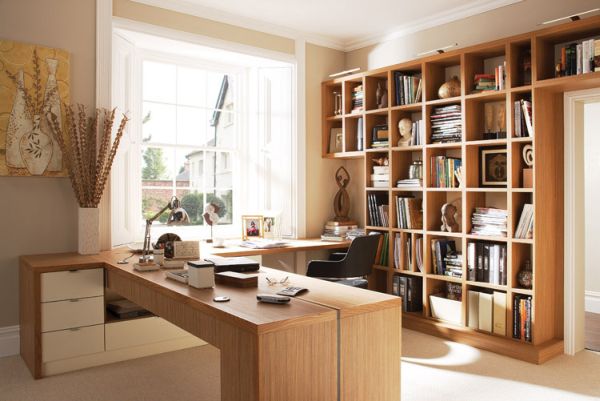 Although you may be tempted to use the same phone for personal and professional calls, it pays to have a separate dedicated phone line for your home office. The major disadvantage of combining your personal and professional phone line is that it would lead to customers doubting the legitimacy of your business. In addition to getting confused with your voice mail options (which would be the same for both your clients and your family members), they would tend to move away if a family member were to answer your phone.
Balance storage requirements appropriately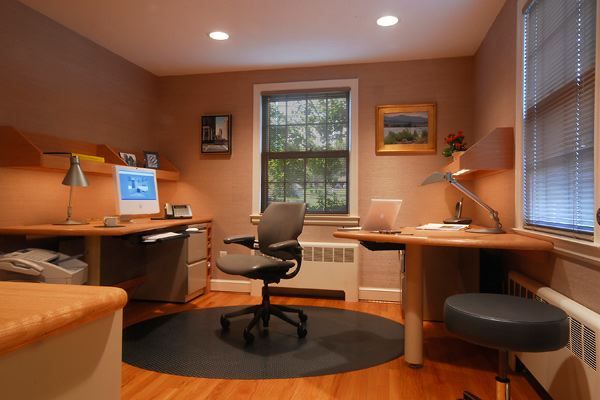 Most of the time, it would be hard to get everything we need in a home office crammed into a small workspace. In this case, you can maximize the efficiency of your home office by opting for a perfect balance between workspace and storage requirements. Accordingly, anything that is not needed right away can be grouped together and stored in a cupboard in another room while only the essential items can be kept close by. This would prevent clutter, thereby helping improve workplace productivity.
Minimize personal distractions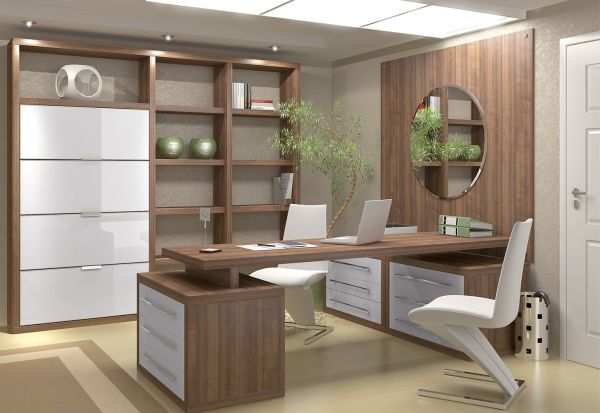 It is very easy to get distracted in a home office, especially if you have no one looking over your head as you work. As such, it would be pretty easy to start checking your mails, surfing the net, playing games and chatting with friends while you work. These distractions will surely hinder your progress. So make sure that you minimize all these distractions by setting limits for yourself. Accordingly, set office hours during which you should refrain from all personal activities at all unless it is an emergency, and keep the workspace clear off personal items that may distract you while you work.

Summary

Is this your first experience at setting up a home office? Then follow the tips mentioned above to create the perfect workspace to enhance your productivity and efficiency.