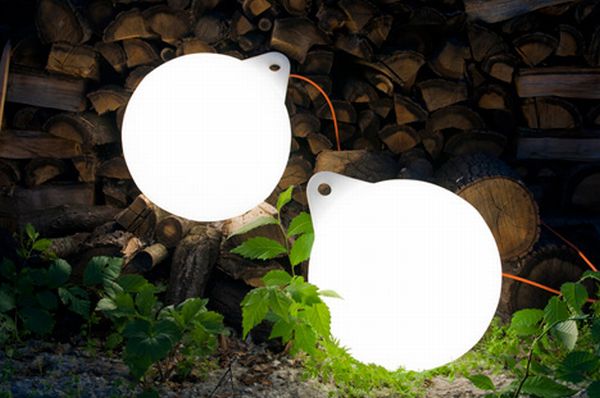 The buoy lamp is the latest creation in the lamp range. Made out of buoys, it has a quaint beauty of its own. Gone are the simple straight forward lamp designs. Reinventing the concept of lighting, the lamp has been presented in the form of a spherical buoy. Convenience coupled with ultimate style and utility, the lamp can be used just about anywhere.
Be it in your house to decorate your living room as a hanging lamp, or the deck where it's placed in the water, the lamp shall do it all. Hang it in a net mesh and see how it illuminates your living quarters. With a beautiful streaming light coming out of it, the lamp shall prove different from the rest of the models available in the market.
You can even place the buoy lamp in the garden, and see how your garden gets a new look altogether. Picture this; a setting sun, a bobbing boat, the beautiful landscape dotted with twinkling lights, and right next to the boat, the buoy lamp, bobbing up and down, shedding an incandescent glow on the water.
Simply breathtaking, isn't it? Such a setting just sets the moods for a romantic night with your loved one. All in all, the lamp has proved its worth as a lighting equipment and is bound to take your heart away with its unique design and beauty.
Via: Core77