If you like to be pitch-perfect in your kitchen and want to enjoy the real flavor of everything that you cook then butter is an ingredient that you must keep handy. This little cooking ingredient will transform your great culinary skills to par excellence, with its natural taste and health fraction. But cooking with butter is often not as easy to do as it is to preach. To make handling butter easier in your kitchen we have some gadgets that you might consider.
Bēim butter sprayer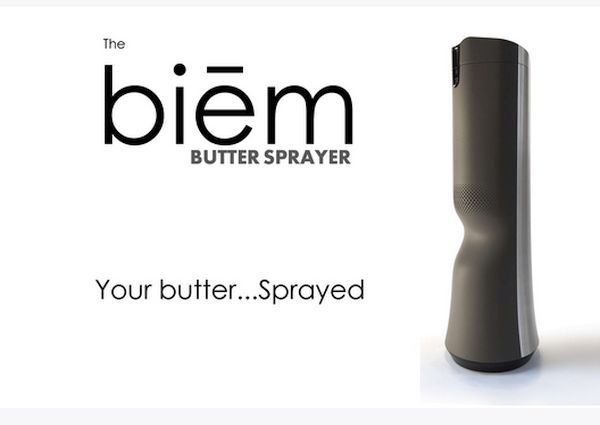 Ever wanted spray butter to add to that perfect toast for a tasty breakfast? For those of you that have to struggle with melting butter on a pan for a toast, wishing they could use one of those spray butters that comes in stores but are skeptical about the chemicals and the oil that they are using to make it, all hope is not lost.
With Bēim butter sprayer, you can use whatever brand butter stick you wish to and get sprayed butter within seconds. Using only heat and air, this appliance does not melt the whole stick, and does not overheat. Heating the butter to just 95 degrees, it immediately starts working when you pick it up and tells you when it needs another new butter stick.
SpreadTHAT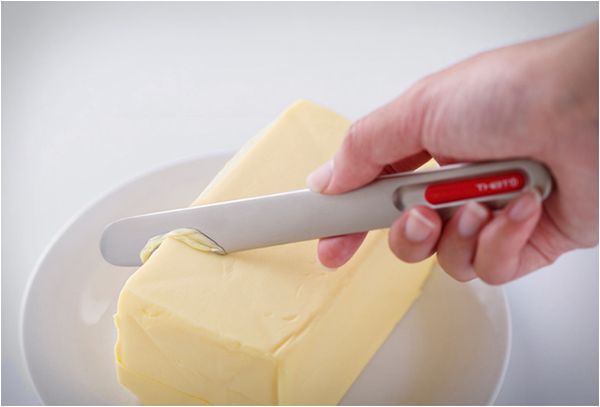 This advanced butter-melting knife makes use of your body temperature to make spreading butter on toast a doodle. With no batteries to make it work, you just have to hold it in your hand for seconds and this knife will conduct heat from your body heat to cut easily through cold butter, beef, peanut butter, yeast extracts, cheeses, jams or spreads. All that the user has to do is scrape and smear, without the need of using any power. This appliance was the winner of the iF Product Design Award 2014.
Butter Mill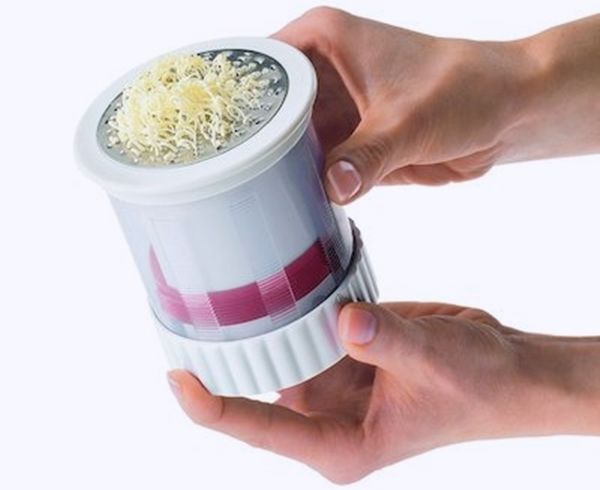 A cooking innovation, this appliance can store your butter in its containing jar and be kept in a refrigerator. When you need to, just twist the bottom a little and on removing the top you get instant grated butter. With just a few twists this appliance will grate your cold butter to soft spread for use. You can re-store the rest by storing it back in the refrigerator! Amazing? we would call it genius.
One click butter cutter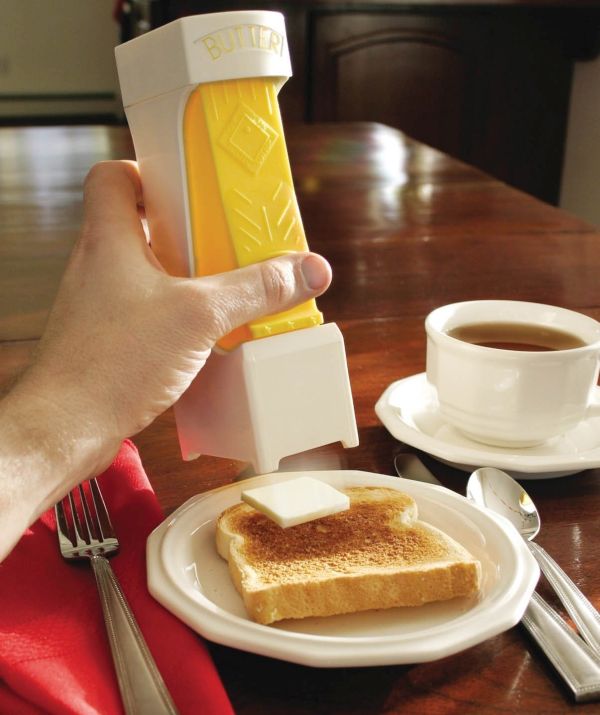 Inventions For Market came up with the concept of combining a butter knife and a butter holder into a single appliance. No more bread crumbs in your butter slice, because this gadget can serve you the function of a holder and a cutter. You can easily place the butter inside the device and click the handle. Once you have sliced the butter just shake it and your thin butter slice will pop right out.
Butter stick type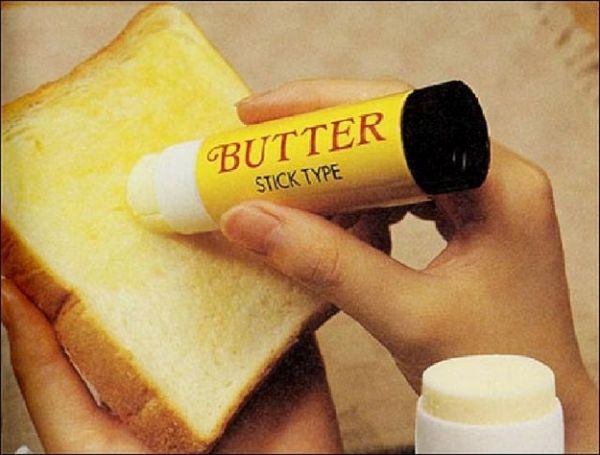 Although little controversial on who invented it, this is essentially like a glue stick except instead of glue it is loaded with butter. It works exactly the way a glue stick does. On twisting the bottom the butter stick pops out and you can easily spread it on your toasts or your grill. Without the hassles of using a knife or having to handle the sticky butter with your hands you can just hold the stick and apply where needed. It can then be refrigerated.
Butter Boss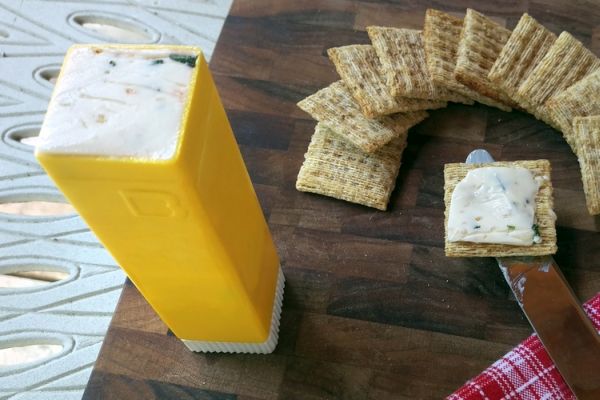 Butter Boss by Goose is like a glue stick which can be used to spread butter on all spreadable dishes. No more worrying about crumbs in your butter or greasy fingers when you have the boss. Packed inside heat-resisted shell, it can be loaded with butter, lard or margarine and spread over toasts, pans, crackers, grill or baking tray.
Handling butter has never been so easy. With latest gadgets that can slice, spread, grate and spray butter when and where you need it, your kitchen can be revolutionized into a simpler and cleaner place.