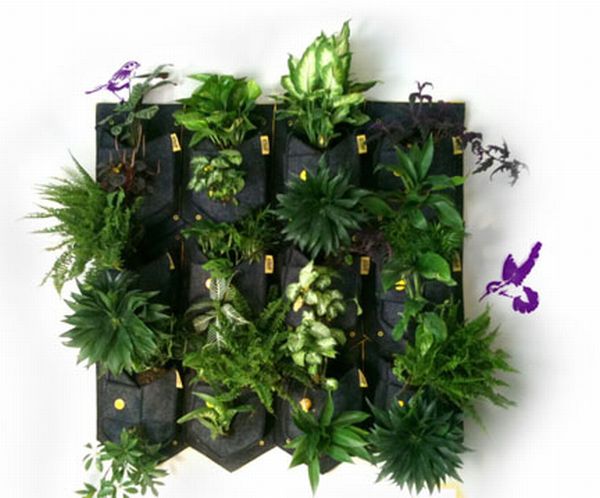 If beautifying your home in a green way is on your mind, and you don't want to get into the hassles of installing something too complicated, then go for Cara De Planta. As the name suggests, the contraption has something got to do with plants. Let me shed some light on the product.
Gardens have been a topic of fascination since time immemorial. With dainty little flowers and colorful leaves casting an everlasting spell on the onlookers, the magnificence of a garden remains self-preserved. Cara De Planta means Plant Face, and it has been very aptly titled. A modular vertical garden by design, the user has the choice of fitting the garden the way they want to.
The contraption proves to be a very healthy option for the plants as well as the people living in the vicinity. With a fabulous design to its credit, even the plants get enough root space to grow. The plants have a self air pruning process, allowing them to grow in their natural environment, while keeping the area aesthetically clean, dirt free and meticulously placed.
The user can install Cara De Planta right inside their house or even in the outdoors. With a fail-proof mechanism to do its bidding, the vertical garden is perfect gardening solution for every home. You can fulfil your gardening fantasises without getting your hands dirty, cover up any unwanted areas and still have aesthetically sound interiors to show off.
Via: iGreenSpot