Cat people love their feline companions to death. These seemingly
quiet and self sufficient pets do not need the same amount of daily care that a
dog needs though cat owners often complain that their kitties have a very bad
habit of getting stuck on top of high shelves and tall armoires. To make a home
more cat friendly, design studio I-CHI came up with what they call the Cat
House.
The Cat House is basically a loft that has been made more
kitty friendly with a few tweaks. The interior of the loft has been kept very modern
and attractive to cater to the posh tastes of the owner and also provides
plenty of space for their cat to frolic around and do things that come
naturally to felines.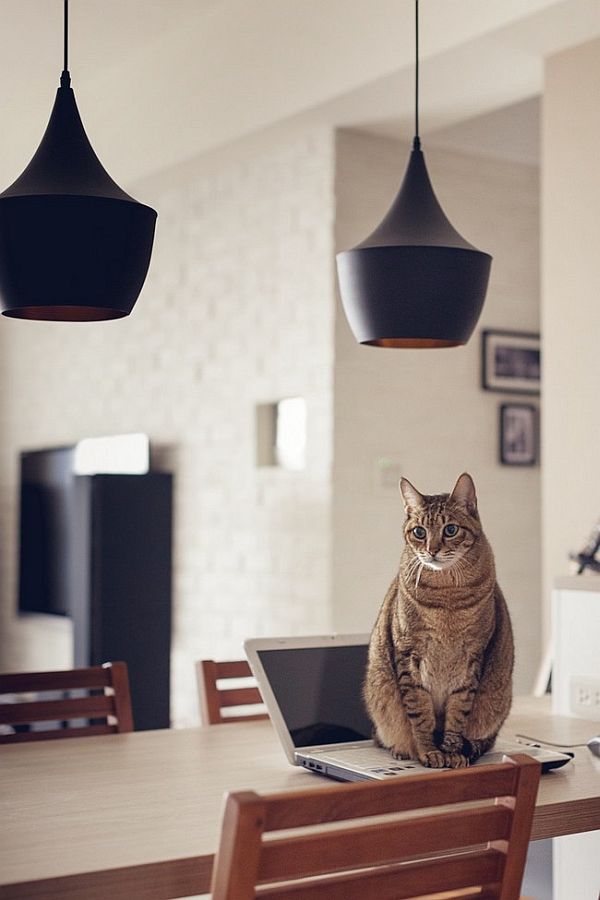 The apartment has been a largely neutral palette with the walls
and ceilings being painted in a soft shade of white. However, to give the space
a distinctly modern look, various locations were given black accents.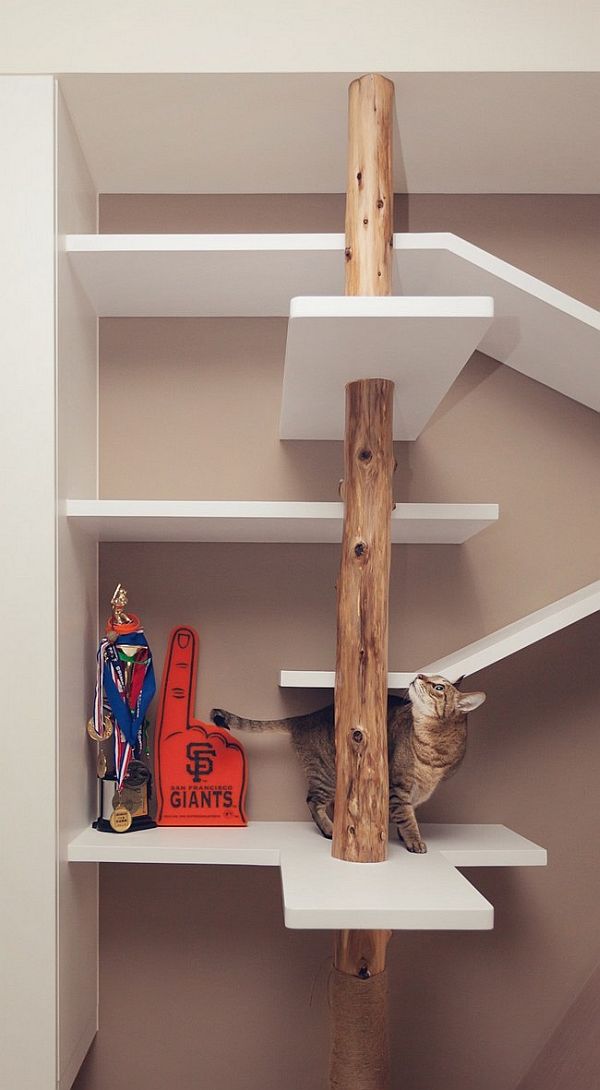 The open plan space features a combined dining room, living
room and kitchen which further extends into the balcony. To give the apartment
a spectacular view of the city, glass sliding doors were added on the balcony
and this feature also allows plenty of natural daylight to flood into the home.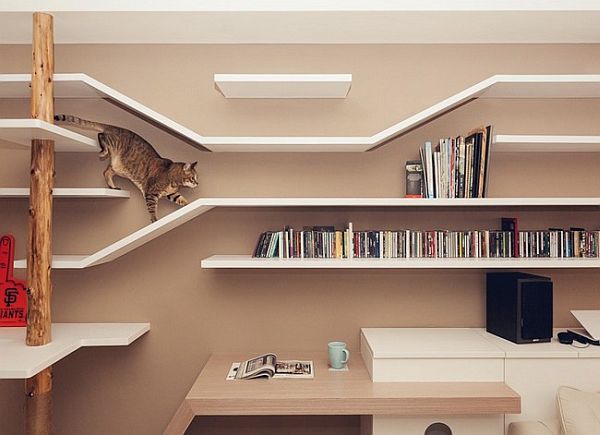 For the feline inhabitant of the home, a mini cat house was
added in the living room with shelving being arranged in a particular to create a playground for the kitty.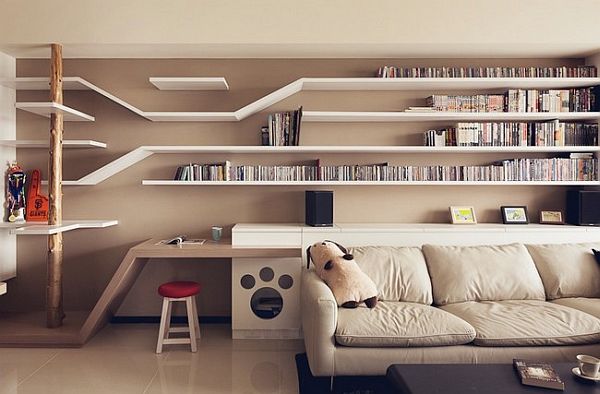 The same shelving is also used to provide a handy bookshelf
for the owner though we so see the cat tipping over a few favorite volumes as
it strides through the shelves on lazy afternoons.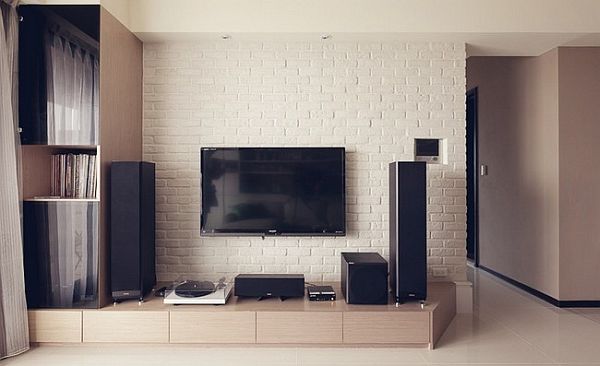 To ensure that the kitty doesn't
destroy the owner's expensive entertainment unit, a space standing closer to the
ground was dedicated to it.