A beautiful lounge chair is nothing less than a priced possession because of its power to shower comfort and warmth in one's life. Ricardo Garza Marcos has fashioned the Chaise Cuatro, which will prove to be nothing less than a cozy retreat as you slip into its comfortable frame. The lounge chair comes wrapped in lot elegance and will fill the space with some sweet charm.
The design has been heavily inspired from Eames Lounge Chair that created an impact back in the year 1956. Chaise Cuatro boasts of some subtle style and has been fashioned out of three bend wood parts. It will be accompanied by an ottoman, transforming the area in to a luxurious space. The main bent plywood sheet forms the seat, which has been draped in leather cushions for utmost comfort. This main piece stays in place because of the presence of a two piece plywood sheet that forms the back support and armrest. Two different molds are used to give the lounge chair a beautiful form.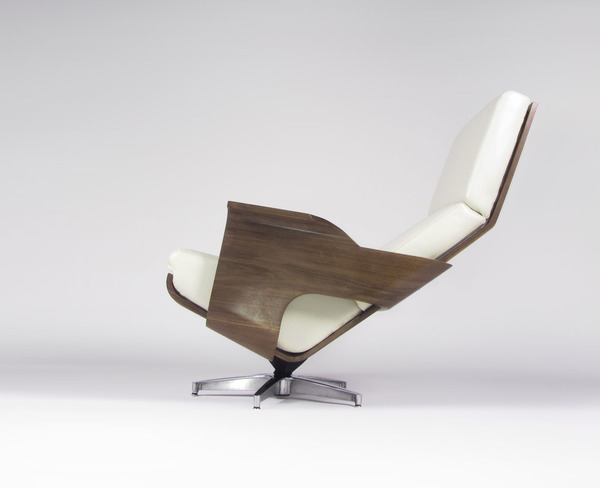 The sleek comfortable style oozes a lot of elegance, which will be perfect for a variety of setups. Each piece has been meticulously made by hand, which makes it nothing less than a piece of sumptuous art. It is simple to look at, but doesn't fall short on the style graph as it comes blessed with an ultra modern streak. The simplistic design will make eyes rove and will become the favorite piece of furniture at home as you get immersed into its comfort.
Via: Behance