Gone are the days of sundials and traditional methods of time keeping. However, what makes the Umbra by designer Roshan Hakkim very interesting is its concept. Like the traditional sundial, the whole idea is pretty much based on the play of shadows, but the difference emerges when it comes to time keeping.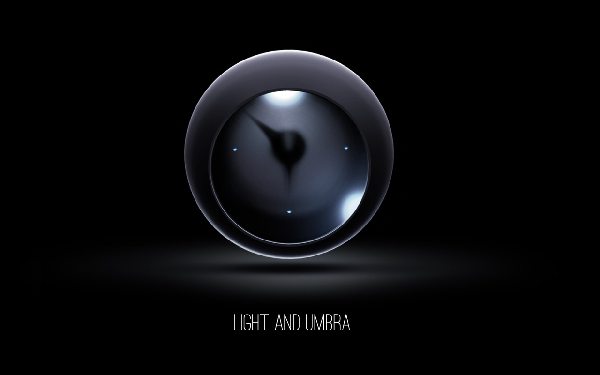 Using LED s instead of sunlight, UMBRA is able to depict the correct time. The time keeping device has two rows of LED s within it, a set of 24 lights for the minutes and 12 lights for the hour hands. They induce shadows within the dial, recreating the traditional magic of the two hands.
The best feature of the clock is the deepness and the volume it provides to the device. The clock is devoid of any physical second, minute, and hour hands. But the beautiful show they put on for the viewer is what sets it apart from all other wall clocks. The distance of the LED s from each other and from the center is what helps it in creating the shadows, keeping the accuracy intact.
The clock is available in a multitude of colors. Choose one according to your decor and you would get all praises for your ingeniously done interiors. UMBRA has been fitted with gecko tape on the back, letting you place the clock horizontally as well as vertically. With so many uses all rolled into one, there is absolutely no reason for anyone to doubt the authenticity of the magnificent wall device.
Via: Behance