One of the most challenging decisions to make when designing or redesigning a home is whether to go with a traditional design or a contemporary one. Remember that today's contemporary is softer than in previous years, so it has a warmer, more approachable feel.
That fact makes it a difficult toss-up if you want an impressive look but don't want harsh colors or lines. Use this information to determine which one works best for your home.
Elements of a Traditional Design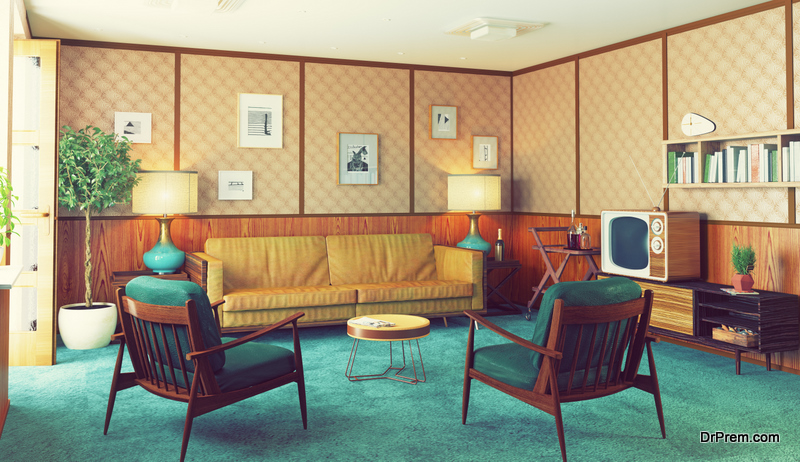 Traditional designs use plenty of warm features and oversized furniture items to fill the space and create useful areas. There is usually heavy use of natural elements like wood and neutral color palettes that work well with various materials used for flooring. Some typical flooring includes the following.
Hardwood
Terra-cotta tiles
Carpet
Carpet is usually a prominent feature in living spaces and the bedrooms if you choose to go with a traditional design. If you have hardwood throughout, you'll want to break up the monotony with area rugs that also add comfort and warmth in most areas. Typical area rugs are Oriental or shag and provide a great place to sit or gather.
Traditional homes also use wood or light-colored designed cabinetry with ornate trim and classic hardware. Expect to find swirled marble in the kitchen and bathroom in warmer colors or even granite and natural stone.
This style is all about creating a comfortable and inviting vibe and incorporating warm colors that are cohesive and inviting. 
Elements of Contemporary Design
A contemporary look is all about sleek lines and modern designs. This style uses many elements to achieve this look. When speaking about contemporary, think of monochromatic color themes with some pops of color here or there.
There tend to be metal appliances and hidden storage to keep things streamlined. This style also uses a minimalistic approach with cooler colors and less random decor. Big, bold pieces of art and sleek furniture make the contemporary theme appealing.
Additionally, flooring consists of marble or some similar stone. Hardwood can be incorporated in a darker stain. Carpets don't fit into this style, and any rugs are monochromatic or have a minimal design. There is a lack of traditional curtains or other window treatments, and in many cases, windows are tinted or have no covering at all. 
How to Decide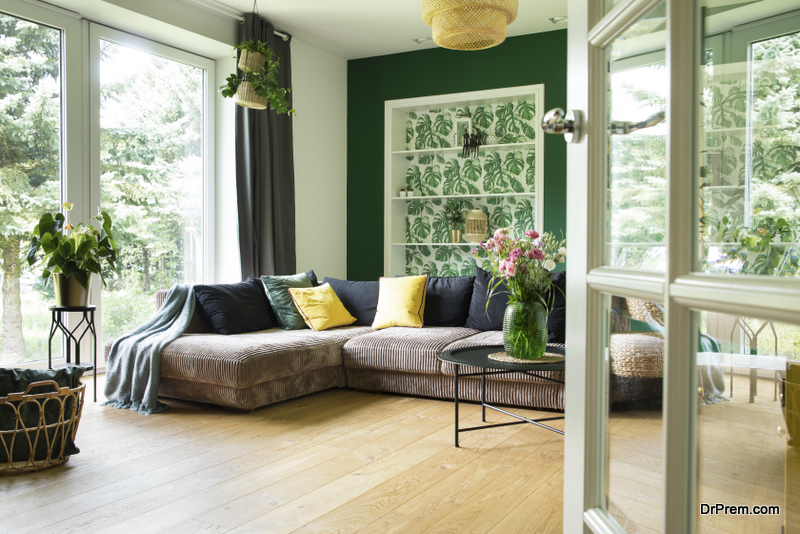 If you have a flair for sleek sophistication and don't like clutter or multiple textures and colors in each room, you might want to stick with the contemporary look. When you work with a contemporary style, however, it won't be any less expensive.
Most materials used for this design style are high-end and make a statement. You'll spend more money on fewer items, but they will have unique elements and provide a streamlined look that you can change and update. This is ideal for busy professionals without families or for people who enjoy owning fewer items and want features and elegance.
If you have a family or don't want to go without plenty of storage and places to put photos and collections of random art. You might want a traditional style. Many think of their grandmother's home when speaking about the traditional, but today's traditional style is much more refined and flexible. This style also allows you to use some more artistic freedoms that contemporary styles won't allow. 
Make a Plan
If you plan to go with a contemporary style, do some scouting for furniture in advance. It might take time to find something you truly love. For example, start with a sectional sofa and work from there. The best sectional sofa for your home will fit the space and add comfort and sleek style.
You'll also want to find your flooring and basic hardware items in advance to ensure you get the materials you want. This is essential when planning a personalized contemporary style. Planning and having a design theme in mind will make the process go much smoother.
If you go for a traditional look, you'll have more freedom to pick and choose at your leisure. You can go to flea markets and various home stores in your area to find items that speak to your style. You'll also have more options available online or from local sellers. 
Summary
You'll probably want a traditional style if you want more decorating freedom and need more items and space for belongings. This is an excellent strategy for families or people who have busy homes. However, if you want a sleek and stylish look, the contemporary look may be suitable for your needs.
If you plan on a contemporary style, shop for your furniture, such as sectional sofas, in advance, so you get the cohesive streamlined style you want. Some planning and considerations market the process of deciding which of these styles to choose easier. With some insight and a few tips, you'll have a space you'll love to show off and use.
Article Submitted By Community Writer