During one's teenage years, children begin to develop their sense of identity or at least begin to get a grasp on it. Being on the verge of ending childhood and beginning their adult life, teenagers have an intense need to express themselves. And what's more effective in doing so than through their bedroom?
There are many types of girls room decor ideas present for teenage girls to try that are exciting and highlight their interests well. Many of them customize the themes to suit their taste, but the main themes are worth considering as a foundation.
Here are 10 of the best room ideas for teenage girls that you should keep in your interest.
1. Colourful room décor with multiple shelves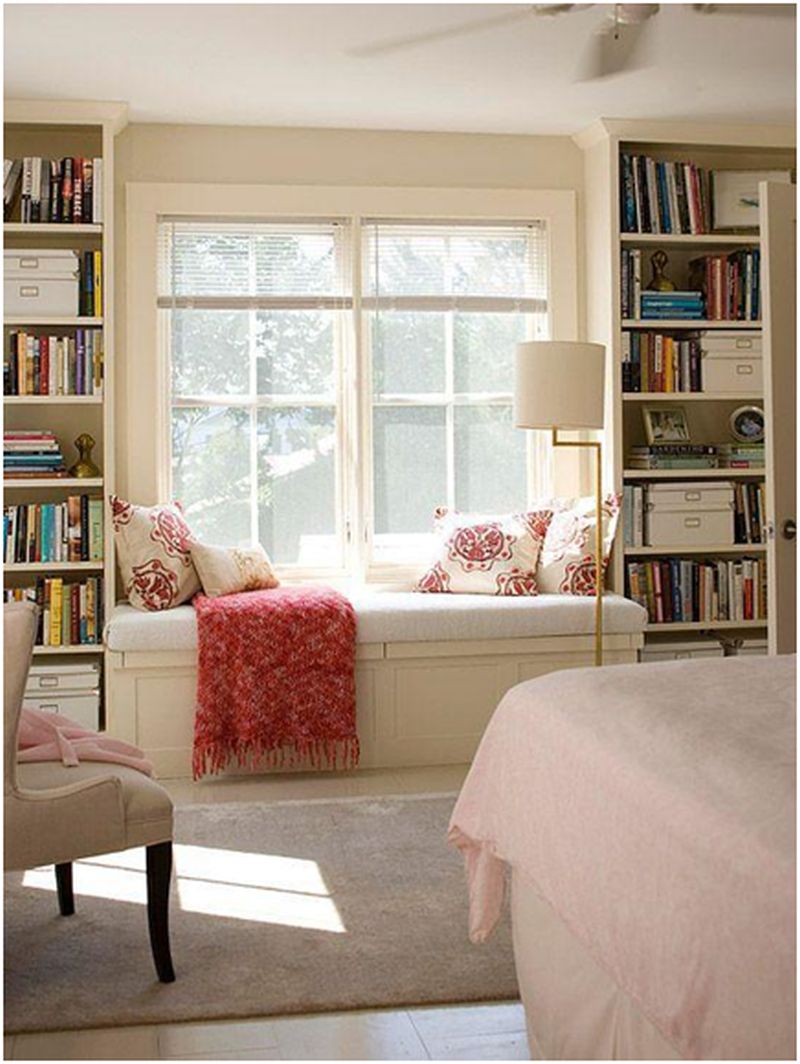 One of the best room designs you can try out for your teenage girls is focusing on extra storage space, i.e., multiple shelves. Here, you can incorporate a wide bookcase along one wall or combine it with the bed.
The built-in storage shelves are useful for keeping things and even adds an aesthetic appeal to the room. Plus, go one step forward with including vibrant colors throughout the room, in pastel hues if possible.
2. Cool colors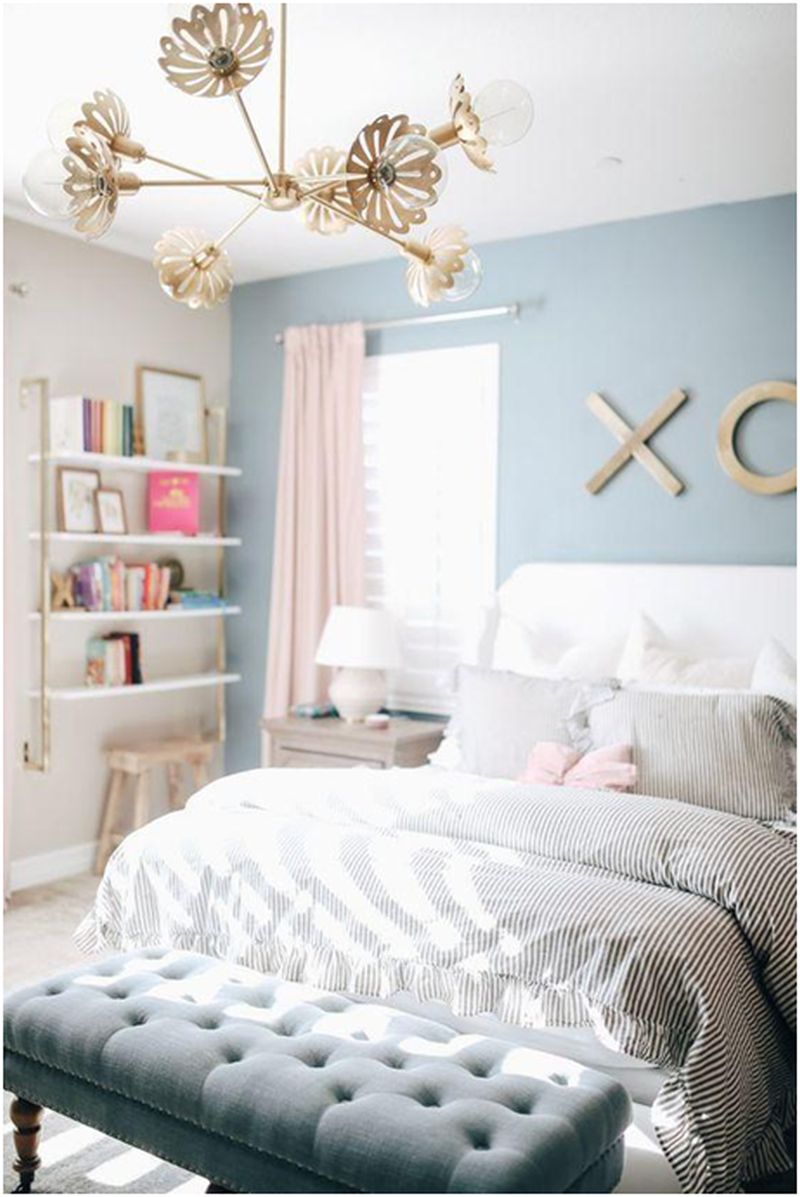 While planning girls room décor ideas for teenage girls, you can focus on the feel of the room first. Here, centering the room decoration around the cool blue color palette is suitable. It would add a calm ambiance to the room, especially if you add splashes of white in accessories and extra room elements.
3. Wall art design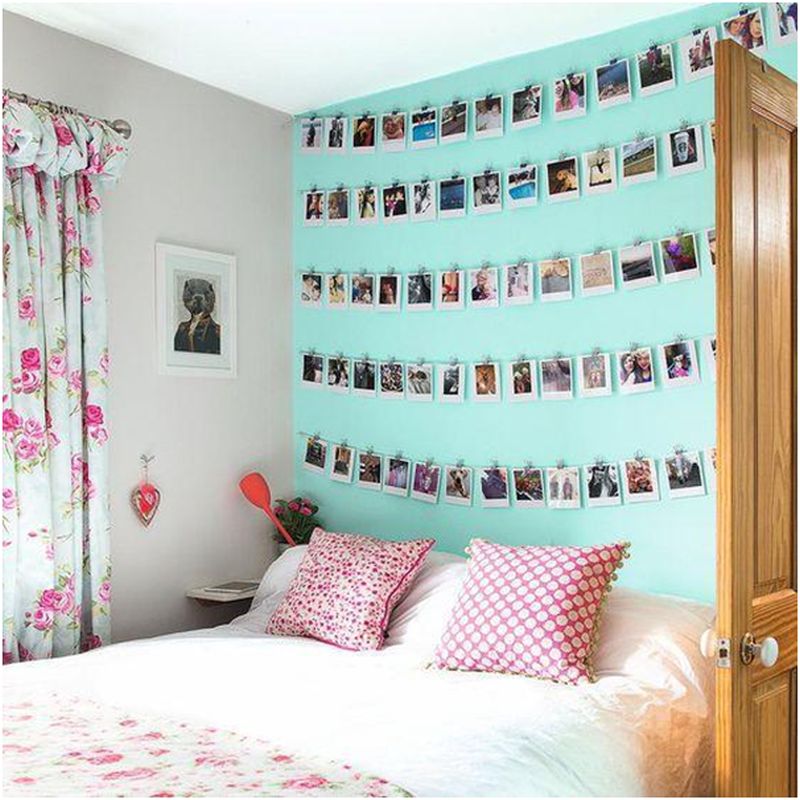 An interesting idea to try is adding many art paintings or frames on one side of the wall. For the best look, cluster them all haphazardly, and add different types of paintings for a chaotic yet balanced look. For example, add pictures in some, keep others bare, or add single letters as images.
4. Hanging chair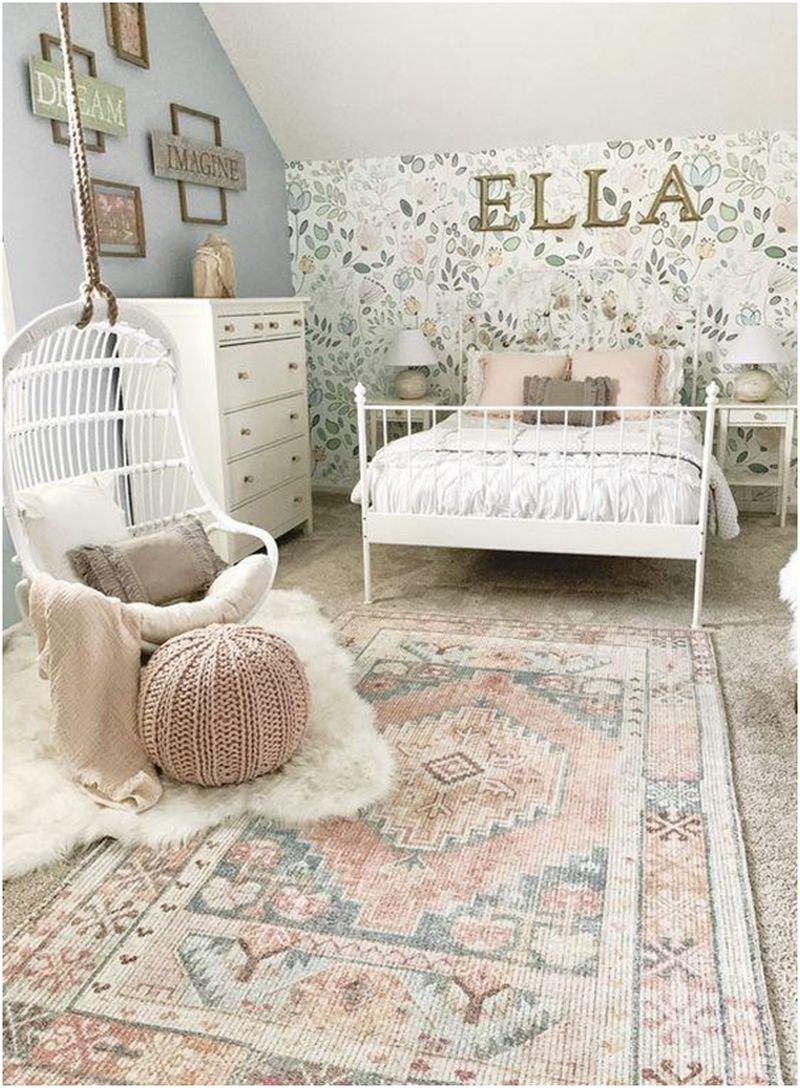 One of the best girls room décor ideas you can try is adding a hanging chair within the room. Put soft blankets or throw pillows in a similar color range as the rest of the room, and generally keep the chair itself monochrome. This can work as a relaxing spot in the room for the teenage girl that décor-wise would highlight the room design well.
5. Oversized art inside a grey bedroom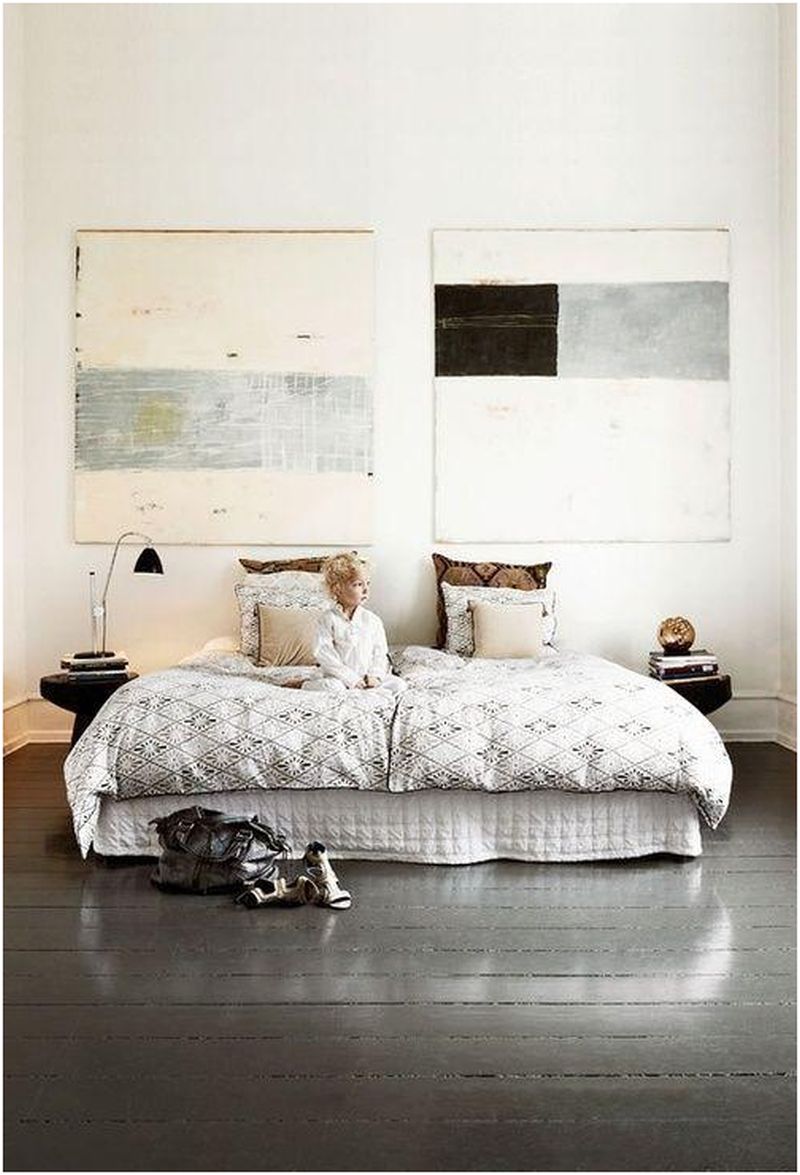 Throughout the room, focus on implementing a grey tone in the bed, furniture, and walls. Make sure not to maintain one hue tone throughout; experiment with the shades instead. If possible, you can add oversized frame pictures or posters on the floor for a non-conformist appearance or up above the bed.
6. Exposed brick wall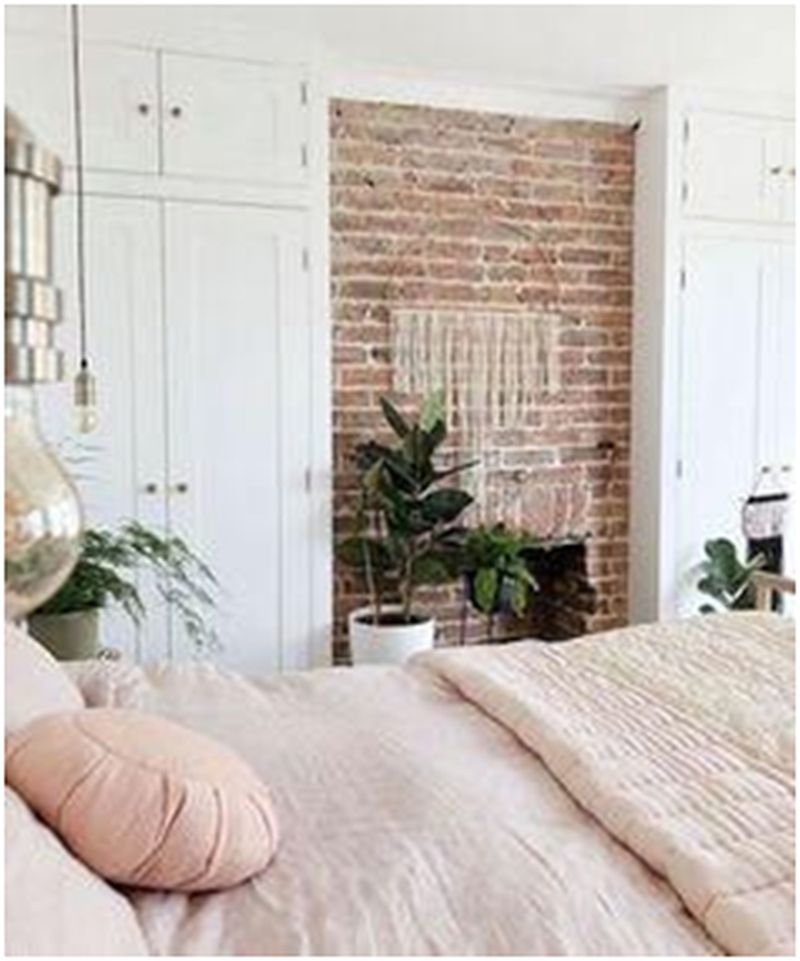 Currently, one of the most popular girls room décor ideaspeople are using is leaving an exposed brick wall style in the room. Add color to the rest of the room walls and shade the bricks in a similar color range if possible. The exposed brick look works well with pastel shades for young teenage girls.
7. Queen-sized bed with hanging lights and canopy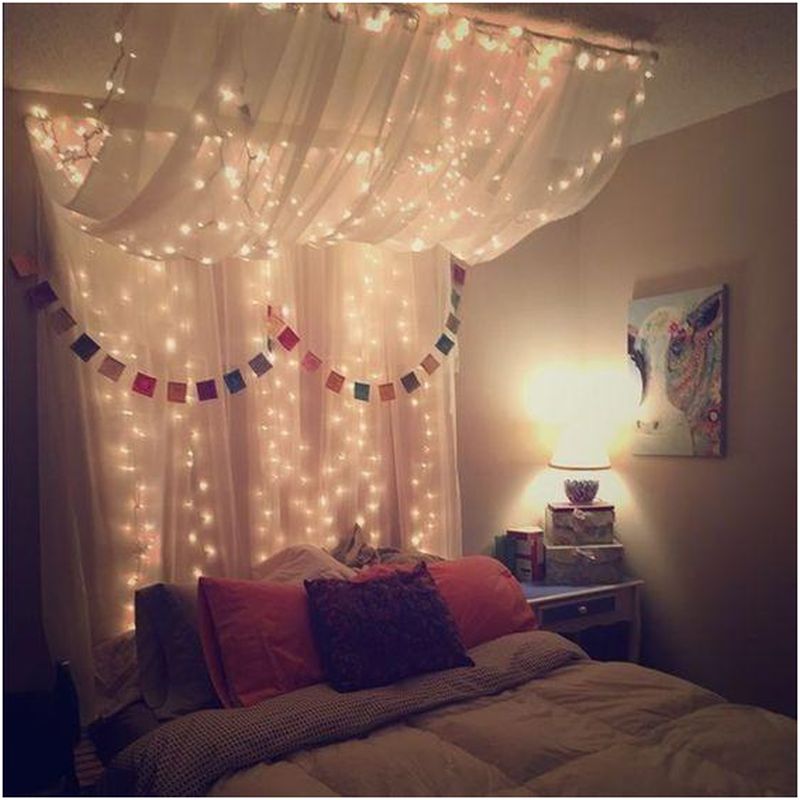 For an exciting elegant look, you can add a big and stunning bed in the room, and cover it with a white canopy. Add twinkling lights all around for a stylish and attractive appearance, and leave most of the room in a minimalist decoration.
8. Bohemian vibe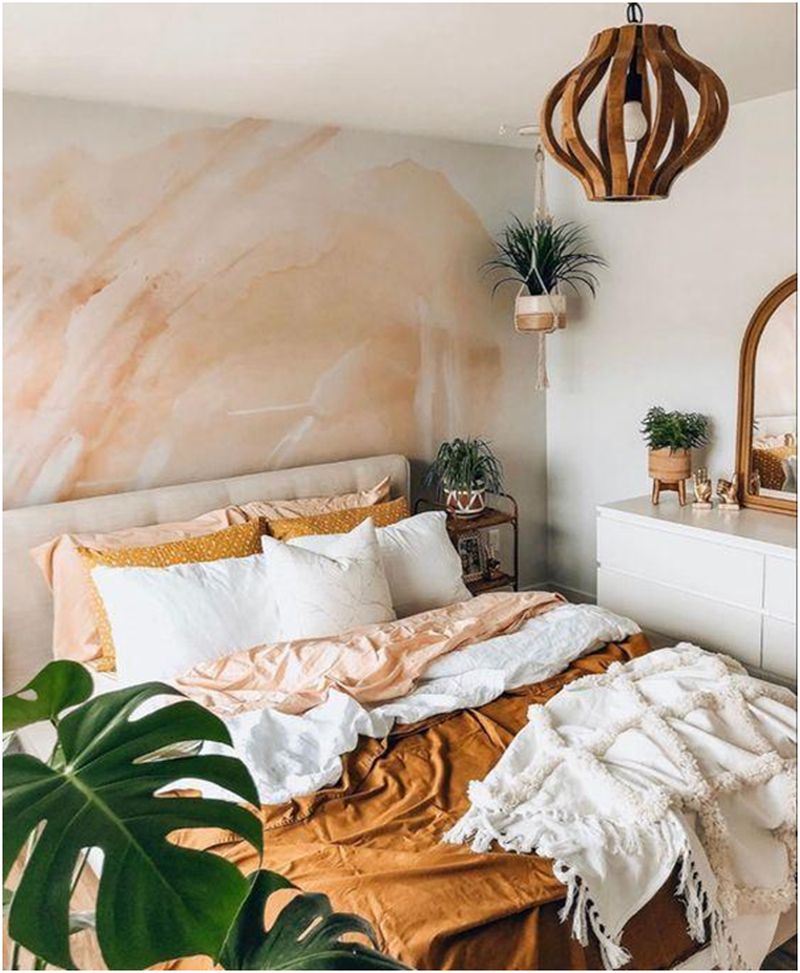 Another of the popular girls room décor ideas for teenage girls is a cute Bohemian theme to the bedroom. Mostly keep the color range inside the room in warm tones, and add flower pots in the room, too. Some types of plants that shall suit this décor are lavender, aloe, or succulents.
9. Mystical feel using glittery Geode wall design
For girls who are into spiritual or mythical feels, a mystical Geode design to the wall is attractive. It makes for a good statement piece.  Here, keep the head side of the bed against this wall to bring a viewer's eyes towards the wallpaper design. A multi-colored print with gems, crystals, and glittery pastel shades is sufficient.
10. Minimalist room décor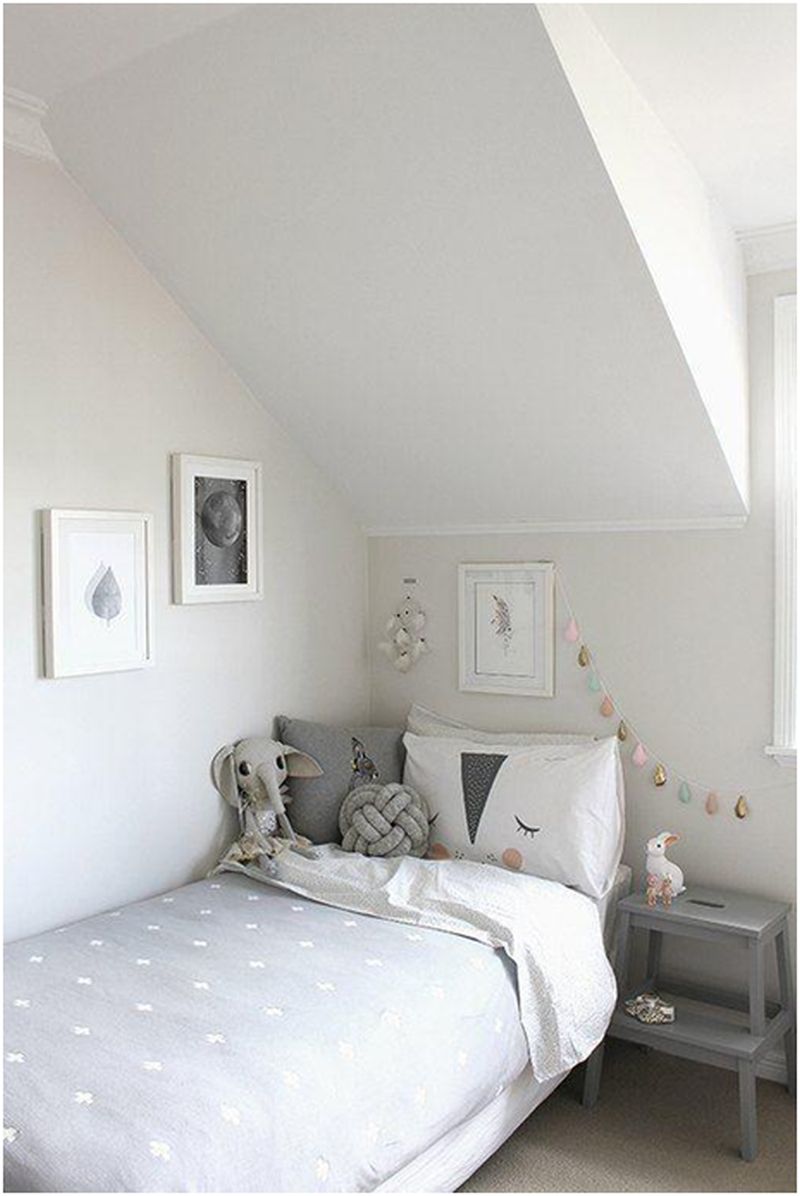 You can opt for the minimalist look for your room, with colourful wall art but keep the room bare of most furniture. This shall keep the décor less harsh against the eyes while also giving a modern appearance to the room.
Conclusion
Overall, you can choose any of these options for your room and create the design. Customize the overall structure based on your overall room composition and dimensions. That way, you can design a stunning living for the growing teenagers.
Article Submitted By Community Writer