When it comes to vacuuming and cleaning, time rules everything and everyone. The faster you clean your house, the effective the process will be, and you can also save up on various costs. You will by now be familiar with backpack vacuum cleaners and how efficient they are compared to upright vacuums.
Besides speeding up the cleaning process, backpack vacuums offer many additional advantages which will benefit you and your family. Especially if anyone in your house suffers from back problems, you must immediately buy backpack vacuum cleaner to improve their comfort.
Here is how backpack vacuum cleaners contribute to a faster cleaning process. 
1. You Can Enjoy Increased Mobility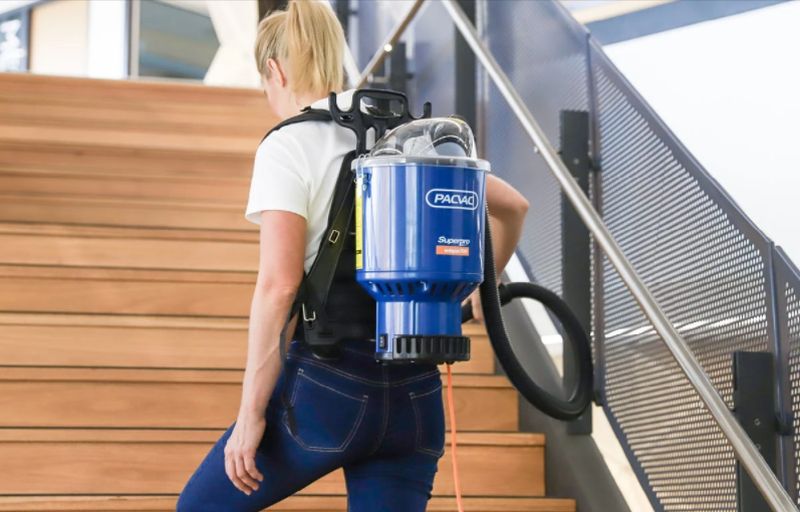 As backpack vacuum cleaners are attached to the users, you no longer have to worry about moving around. There is no need to drag the machine around different surfaces and different rooms you are trying to clean.
All you have to do is, carry it on your back, and the vacuum cleaner goes wherever you go. This way, you can also get the job done sooner as you will not be spending too much time lugging it around. With the physical strain on the check, you can also actively clean up the entire space in a short time without taking breaks in between.
2. Less Physical Strain = More Speed
A pressing issue with upright vacuum cleaners is the physical strain that it inflicts on you. Cleaning even small spaces can make you break a sweat because of the stress of pushing and pulling the industrial machine.
Using vertical vacuums over time can also cause injuries in the elbows, wrists, biceps, rotator cuff, and biceps.
However, a backpack vacuum cleaner will allow you to use your body weight to help with the back and forth motion of the device. But, you will not be over-extending and straining your muscles.
While using vertical vacuum cleaners, you also tend to hunch over or bend throughout cleaning. It can be pretty dangerous for your posture and can lead to pulled muscles. Buy a backpack vacuum cleaner, and you don't have to worry about your posture getting messed up anymore.
Physical strain can slow down the cleaning process. Especially when guests are expected to arrive or organize a party at your place, you have to find a means to clean the space in a jiffy backpack vacuum cleaner is the right choice for that.
3. You Can Experience Increased Productivity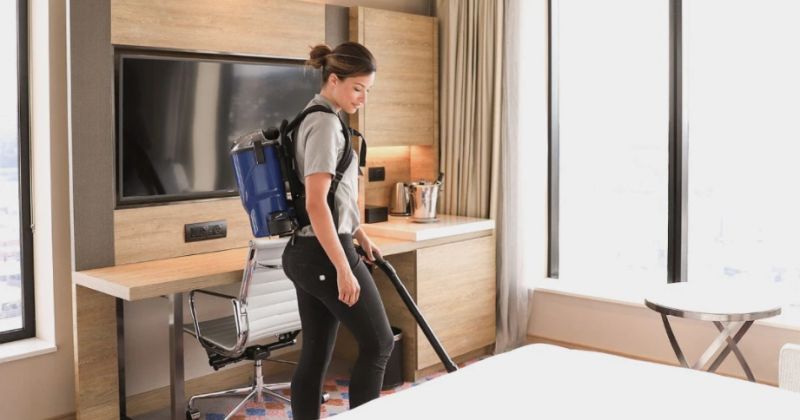 This will be one of the most significant benefits of using a backpack vacuum cleaner. Many types of research support the fact that using backpack vacuums for cleaning residential and commercial spaces tends to increase productivity at a higher rate.
So, how do they achieve higher productivity in less time?
Firstly, backpack vacuum cleaners can seamlessly switch from floors to carpets and vice versa compared to vertical vacuums. Furthermore, with a backpack cleaner, you can get the job done in half the amount of time as it dramatically reduces the time spent on cleaning.
4. Backpack Vacuum Cleaners Are Powerful
Even though backpack vacuums are smaller in size than the traditional vacuum cleaners, in no way do they lack power. They offer greater amounts of vacuum power, allowing you to clean different surfaces in different spaces and areas.
Using the backpack vacuum, you can clean any soft and hard floor. This makes it easy to remove dust, debris, and dirt that accumulate on interior surfaces.
Besides cleaning floors, this model can be used to vacuum on chairs, tables, walls, ceilings, couches, and other surfaces quite easily, thanks to the powerful suction power the backpack vacuum cleaner possesses.
5. No More Cord Hazards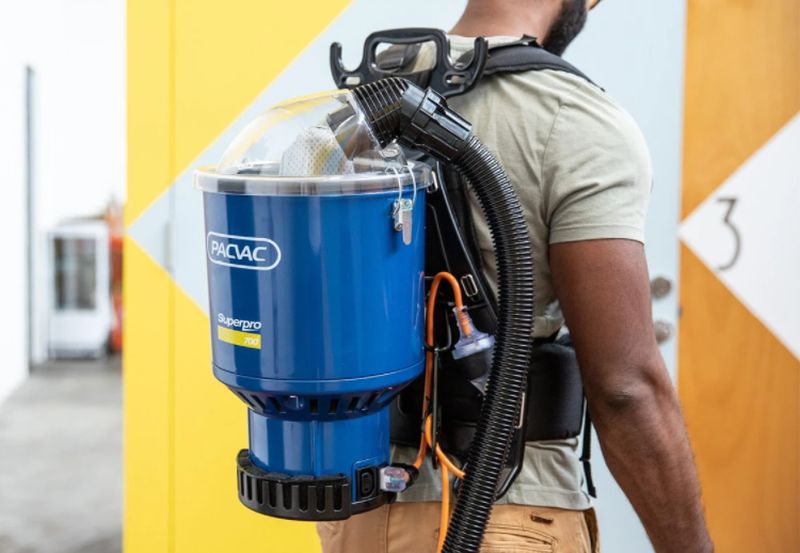 With the upright vacuum cleaners, you may face certain risks associated with power cords that plug into the sockets. Firstly, the cables can gather under your foot when you move around with the vacuum cleaner. Often, these cords can slow down your tangle-up and slow down the cleaning process or present tripping hazards.
Because of lunging the vacuum cleaner around regularly, the cords also get damaged and weathered over time. Besides prolonging the cleaning process, knowingly or unknowingly, these damages can be a hazard to using the vacuum.
It can lead to potential electrical shocks or fires. It is natural to lug around the vacuum to different rooms instead of unplugging the cord every time. However, following this can even be fatal at times.
To avoid such risks, buy a backpack vacuum cleaner that operates on a battery instead of relying on electricity.
It is always better to work smarter than harder, especially when the harder way takes a toll on your body. If you haven't tried using a backpack vacuum cleaner yet, it is high time you invest in one. Using this model can undoubtedly bring excellent benefits to everyone at home.
Article Submitted By Community Writer