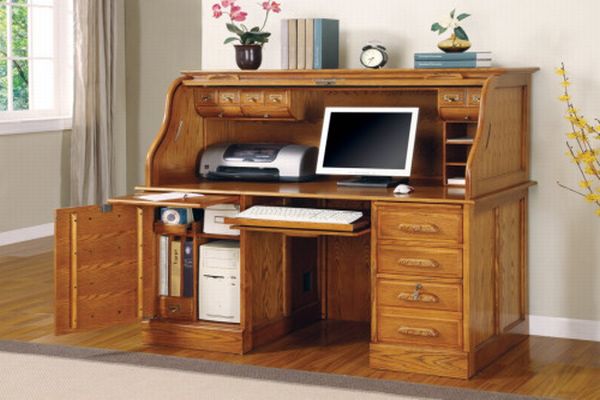 Our lives are so busy these days that we often bring our offices home. Even if we do not, there is a lot of paper work involved in the day-to-day functioning of our modern lives like writing cheques, making agreements, paying bills, etc. If desk work is so much a part of our lives, then why not set up a compact office area in the house to get more organized. Just by paying some attention and applying some thoughts, the unused corner of your house can easily be converted into one of the most important parts of the house. Here is a description of transforming the limited space inside your house into a compact home office.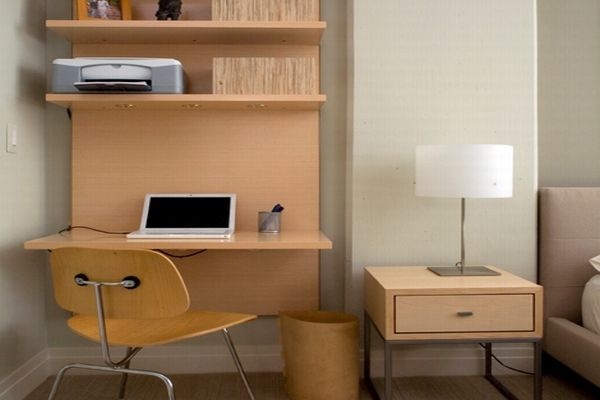 Resources required
Book shelves
Desk for corner office space
Swivel chair with roller feet
Wall hanging file holders
File cabinets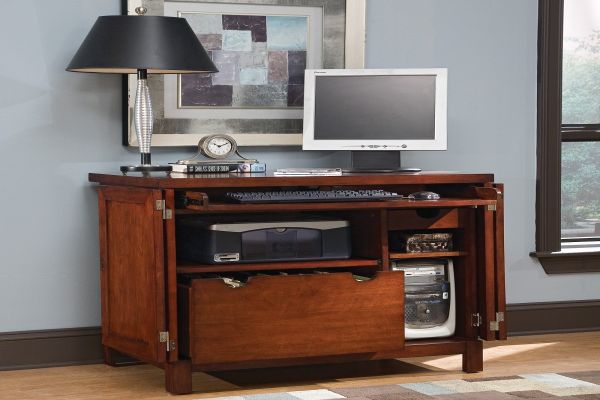 Steps to make a compact home office
First of all, find a dedicated space to set up a desk. Corners are usually not utilized in the houses. Get a nice computer table or a working desk with drawers to keep your files and papers. Either you can set up your table against the wall or you can also place the table angular. The angular placing will create a cozier work space than the formal office ambiance and the area behind the table can hide all the messy wiring of your electronic gadgets.
Get hanging shelves above your work-space. The mantra is to keep the desk neat and have as much space on the desk as you can. A neat and spacious desk creates a nice working ambiance than a jumbled up desk. You can keep your papers and can keep the printer, scanner, CDs, and other gadgets as well. The shelf will take many items off the table and create a neat space to work. Dedicate a rack of the shelf to the specific item. It will make you more organized by allowing you to find things in the right place.
Buffet shelf is useful for heavy books and makes things easier and handy to use.
Swivel chairs with rollers are comfortable and also give you a free hand to move easily around your desk, so that you do not have to get up to reach a file while working.
The two-drawer cabinets are very functional and popular these days. Use one drawer to arrange your files and the other for placing the printer, scanner, or any other gadget.
A file holder hung on the wall at your working space can make your life much simpler. Keep the paper, used files, or letters that need filing.
Maximum space is occupied by the unnecessary bills and papers. So, keep a paper shredder at your home work-space as well and keep shredding the useless papers regularly. This will save a lot of space and you will not have to struggle to a find a piece of paper in the pile of unnecessary ones.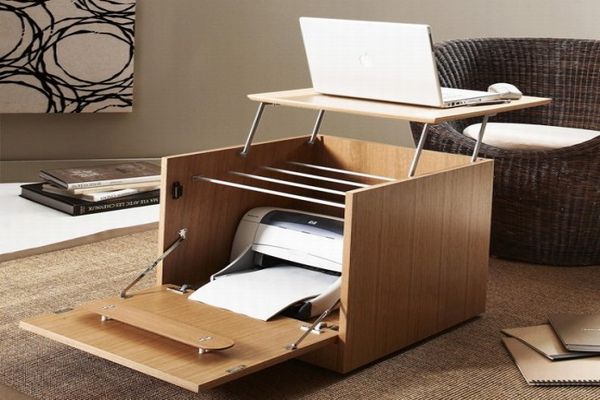 Identify the space for your home office: Find a well-lit, airy space for setting up the home office. This is going to be an important place where you will be performing important tasks. So do not set it in a cramped corner, rather find a place where you can comfortably sit and work. The space can be near the window or can be any other area with better view and space.
Determine what you will need: There are certain must haves in an office such as a computer, printer, scanner, and fax machine, etc. Apart from the essential items, decide what is actually required in your home office. Do not jumble up too many gadgets, as it will occupy space.
Use every inch of vertical space: Look around and see how you can utilize the space optimally. Install shelving units and gadgets for a perfect home office.
Store irregularly used items: There will be some items, which will not be used regularly. Store these items elsewhere to avoid cluttering and over stuffing the work area.
Keep essentials on hand at all times: Keep the essential items handy even if you are not using them regularly. Keep them within your reach so that whenever you need them, you do not have to get up and look for it.
Choose each piece of furniture carefully: Be careful and observant while choosing the furniture. Do not take a desk too large or too small to fit into the work space. Do not go overboard with chairs as the large comfortable office chair may occupy too much of space. Select a chair that can be pushed and pulled under the table.
Keep the above-mentioned points in mind while setting up a work desk at home and make your home office more organized and cozy corner in the house rather than a messy table that no one dreads to touch in the fear of losing an important paper. Treat work space at home like any other important space in the house and not as a makeshift arrangement.