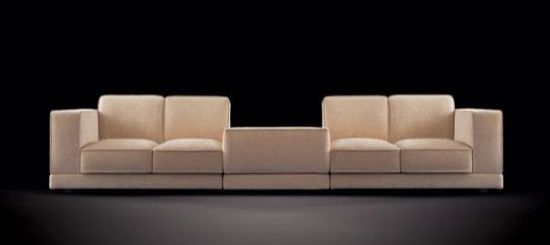 Murizio Gioodano brings you a modern and graceful sofa design. Confident Square, cased in pinewood padded in polyurethane and enclosed into a polyamide velvet support, is soft and inviting. The outstanding appearance of this sofa powers its single piece design that allows you to sleep, relax, work and watch TV, or whatever you may desire to. Padded sofa invites you to curl up. It is furnished with seats and backs packed in polyurethane foam and a covering either of acrylic fibers or filled with sterilized duck down. Materialized in a removable covering of leather or fabric with a base in beech-painted, walnut or natural is sure to add a class to any home. So why not select this pair of sofa to add a bright, welcoming conversation spot in your room.

Why should one go for it:
The single piece of furniture with easily removable covers makes it a user-friendly product. That's the reason it deserves to be a part of any seating arrangement.
Via: Antidiva