Basements have long been favored as laundry rooms and
storage spaces. However, of late, the trend has swung towards turning basement
spaces into gym rooms, bedroom suites and even luxury bathrooms. The reason why
creating a bathroom in the basement is a good idea is because you get a lot
more space to use and you can create a dream bathroom without taking the space
away from an existing upstairs bedroom. Here are some cool ideas that you can
use when creating a basement bathroom.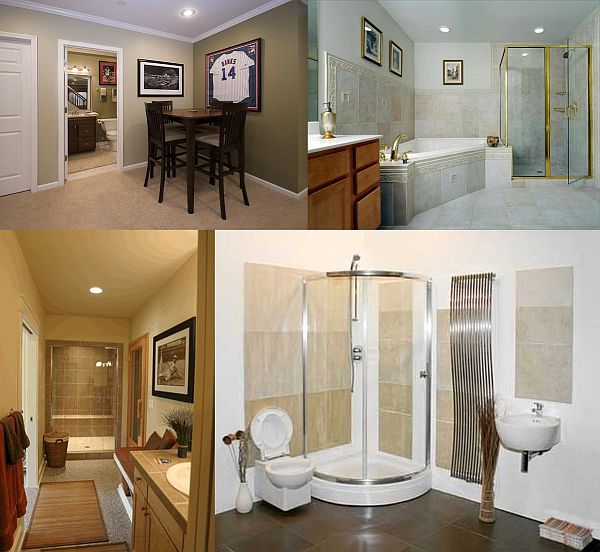 1. Hotel inspired
chic basement bathroom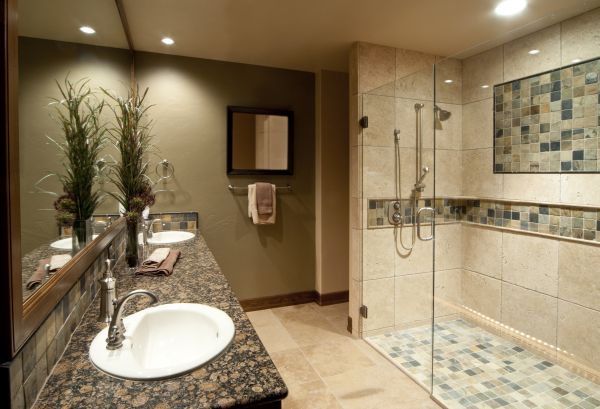 Hotel inspired chic basement bathroom
Hotel chic remains a great remodeling theme. You can always
turn you basement into a luxury bathroom that is inspired by the bathrooms of
higher end suites in 5-star hotels. Such a bathroom would feature plenty of
hotel inspired décor bits like framed pictures and plants.
2. Homey and
minimalistic basement bathroom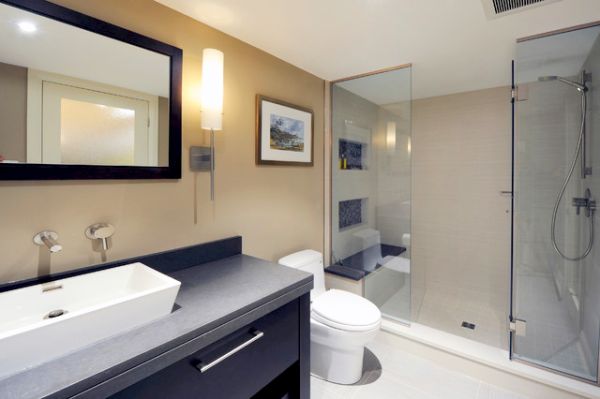 A basement bathroom can be made to look chic with a clever
use of dark colored finishes, crisp angles and hidden lights. To make it look
homey, you can always add a framed picture and a trendy light scone.
3. Traditional villa-inspired
basement bathroom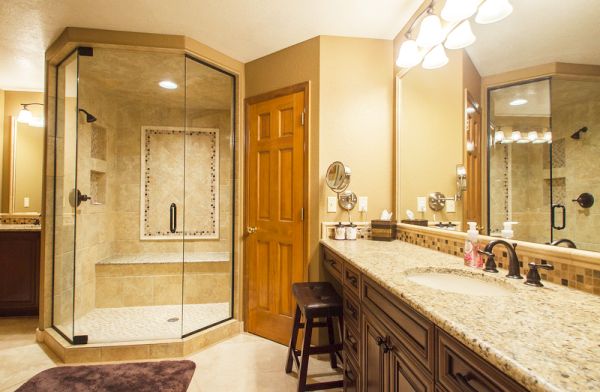 A lot of people simply love the gorgeous stone bathrooms that
are a staple for villas and mansions made using concrete. However, these are
too heavy for master suites of most regular homes though you can always create
one in the basement without worrying about straining the floor in upper floors
of your home.
4. Spa themed
basement bathroom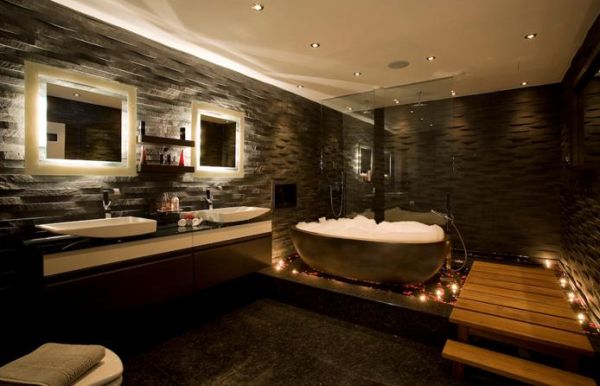 If you love the glamorous interiors of spas, you can always
create such a space in your basement. Remember to use plenty of stone/faux
stone finishes, plants and barely there lights to create a mysterious
environment.
5. A bachelor's
basement bathroom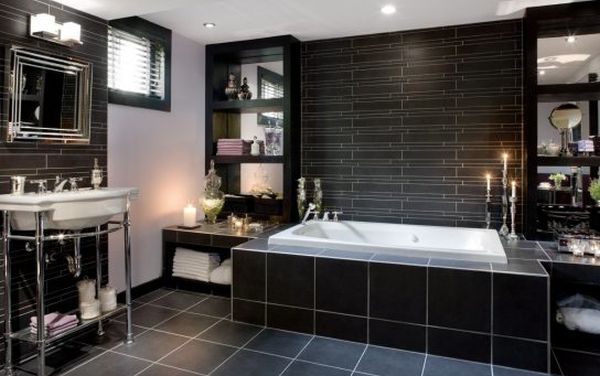 Bachelors would love all the extra space that a basement bathroom
provides them with.
6. Luxurious basement
bathroom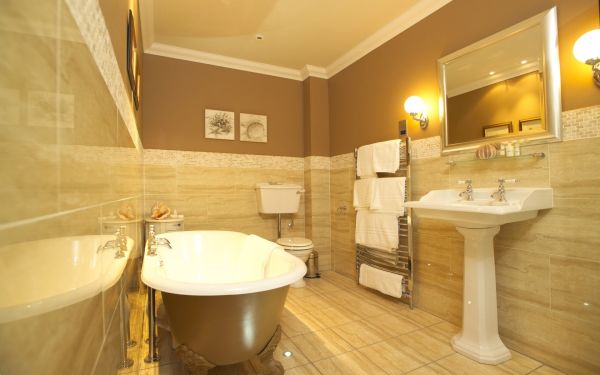 If you have a little money to spare, you can always turn
your basement into a glamorous and luxurious bathroom that is truly an escape
in its own right.