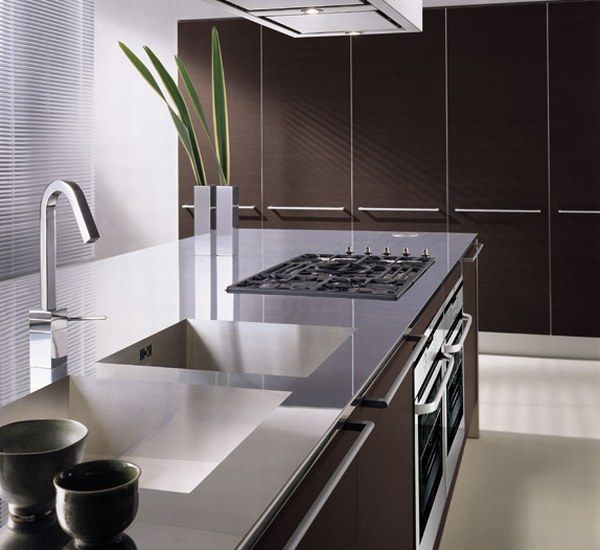 A kitchen is the most important room of all other rooms in every house. In order to enjoy the time and great cooking in kitchen, one has to first renovate and make it more presentable. Below are seven wonderful kitchens for a heightened culinary experience that one can take by adapting some captivating ideas.
1. Futuristic kitchen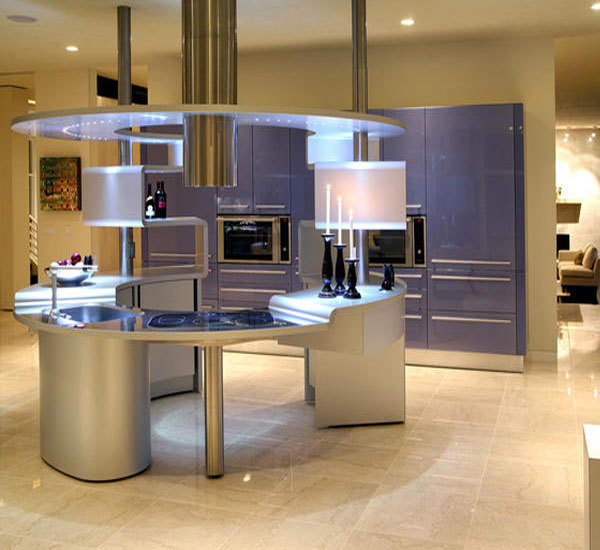 By covering less space, this metal structure boasts of all the convenient features that enable one to get access to everything quickly. Also, lightings are done to increase the dazzling beauty of the kitchen. However, this unique kitchen is quite expensive due to its metal finished body. Racks, basin, counter table and place to keep fruits are all designed in such as way that they add to the beauty of the room by featuring more space in the area.
2. Soothing to the eyes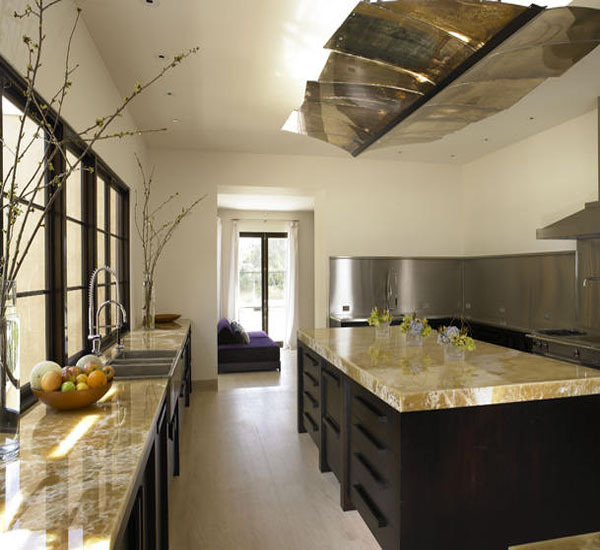 In this modern technological era, kitchens have received utmost attention throughout the world. One can simply find some unique ideas or can take help of experts to create an amazing kitchen. The below given picture is breathtaking and is a combination of soothing ambiance and proper design. Creating this kitchen is less expensive as compared to the first one. One can hire carpenters to do their jobs for the cupboards. Rest of the work is done by the durable marble that is applied for kitchen counter tops and are easy to maintain.
3. Traditional touch
This kitchen can be easily created as per the budget. An ambiance of artificial or natural design can be created. However, artificial setting becomes more expensive than the already available tree in the room. All the lights and colors play the game and make this kitchen look more appealing. Finely decorated, wooden set ups give more natural and traditional look.
4. Hi tech kitchen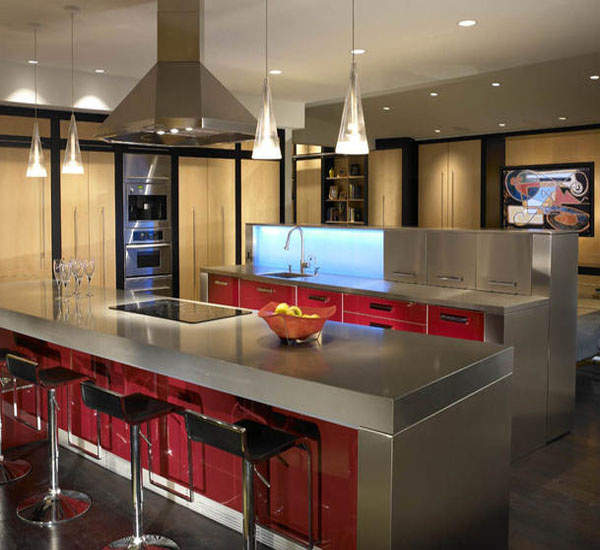 Creating a modern and hi tech kitchen like the below given image is simply a dream of many. It becomes very expensive due to its perfect setting with counter tops, cupboards, chairs, hanging lights and other colorful lights to boost up the mood. With an amazing blend of steel and wood, a kitchen can be alluring. One gets abundant space to stand and cook and can comfortably sit on the beautiful and sleek chairs to cut vegetables.
5. Victorian kitchen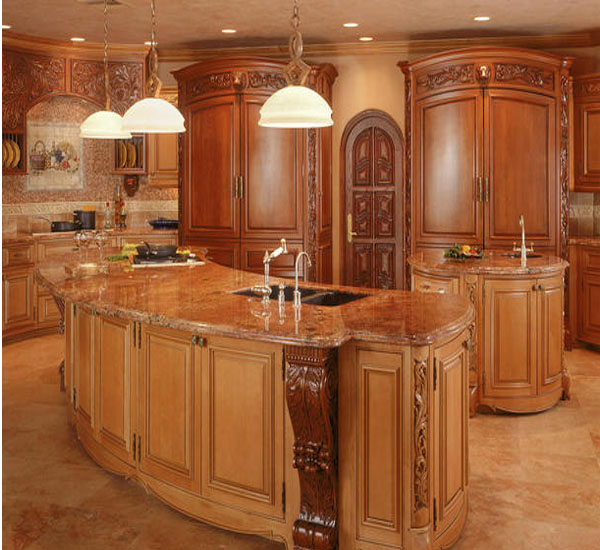 Many people like to bring back the old trend in a newly way. By taking very less space, this royal kitchen comes in an affordable range. The entire room should boast similar color since wood plays the major role. Beautifully carved and polished wooden frames at the edges of cabinet enhance the look. With modern counter top, traditional hanging lamps and wash basin, the kitchen looks more attractive and appealing.
6. More equipped kitchen
This kitchen is well stocked with all the needs including refrigerator, oven and dining table. The settings have been designed in such a way that in a little space every important thing can be fitted. This kitchen can be used by those who have less area to dedicate for kitchen. It is very affordable and gives a distinct look due to some modern products.
7. French styled kitchen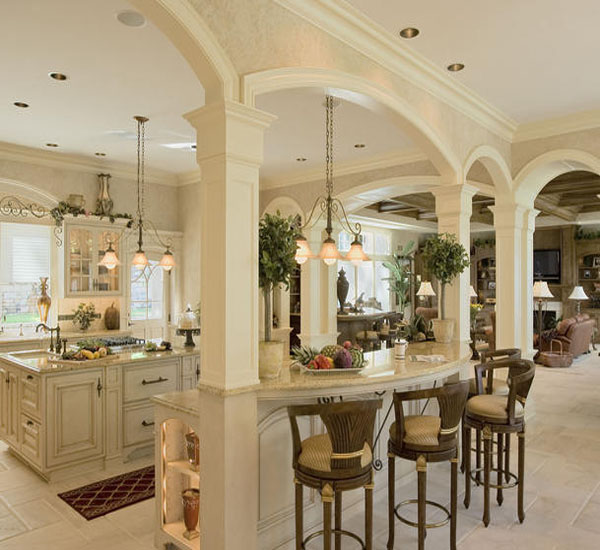 Those who cannot create a separate kitchen can merge a kitchen and hall room together. This not only gives an extra-ordinary look, but also covers a big area that allows natural lights inside. Well designed chairs, wooden cabinets and marble counter tops add charm to such a kitchen.