The modern generation loves outdoor fun and engages themselves in various outdoor activities. Outdoor parties can be very enjoyable but you cannot carry too many types of equipment around with you. You will need some basic equipment for playing music and having fun but at the same time, you will need a cooler that can keep the beers or wine cool. This is the age of innovation and amalgamation, so what if you can get equipment or a gadget that keeps your drinks drink-worthy and at the same time plays music?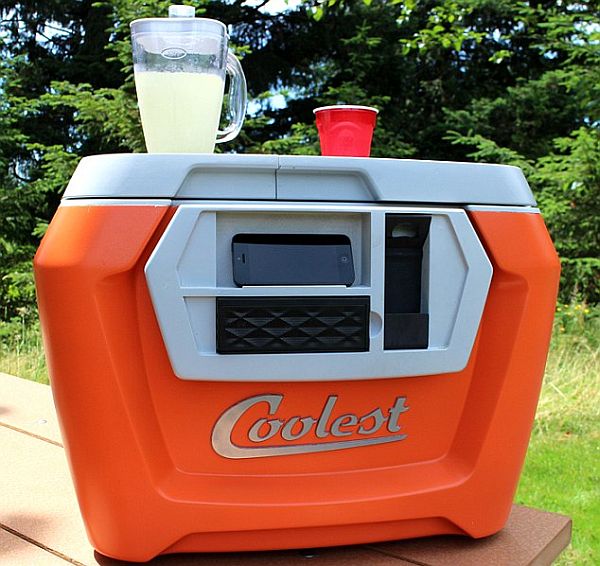 The Coolest is a stunning device that can keep your beer and other drinks chilled and at the same time enliven your outdoor parties with splendid music. It was at first a Kickstarter project and it received far more funds from the Kickstarter community participants than their initial goal. They had set a goal of getting $50,000 but already the total sum pledged to the creators amounted to $8,365, 612.
It is very difficult to carry a huge and hefty cooler around with you whenever you go out for a beach party or other exciting outdoor adventure. The time has come when we start using a sleeker and modern device that serves multiple purposes and are not tough to carry. The Coolest is definitely one such device. It carries sufficient amount of ice for providing nice drinks for your entire parties but does not take up too much space. You can put it at one corner of the luggage space of the car while traveling. The cooler also blends ice to churn out some really nice cocktails and mocktails for your guests. With the Coolest on board you will definitely become the life of the next outdoor parties.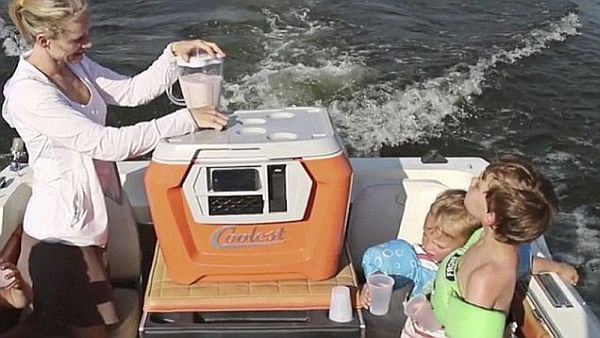 Beach parties are fun but when the clock strikes noon, you cannot help feeling a bit scorched and thirsty. The only thing that can quench your thirst is a cool and tall glass of mojito or margarita. The Coolest can make several glasses of amazing drinks for you and your friends. It can also play some nice music if you want. The USB charger built-in the device lets your latest girl or boy crush juice up their iPods or iPhone. There is a waterproof Bluetooth in this device that helps in playing your favorite play list of party songs appropriate for the outdoor setting.
The many different systems and devices which have been integrated together to create the Coolest include 18v battery powered blender, removable waterproof speakers, USB charger, LED lid light and bottle opener. You can easily move the equipment from one place to another with the help of the wide rolling tires. There is also a neat storage unit that lets you keep plates and knives for quick snack serving and munching.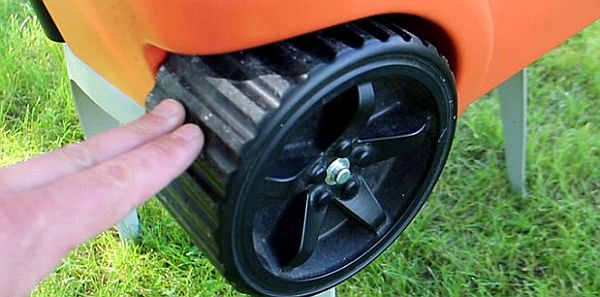 The equipment is available in many different colors like blue, pink, orange and red. With this portable and easy to carry, comparatively lightweight device you can play the DJ of outdoor parties and also do some novice bartending.
For playing music, you just need to match the phones playlist with the weatherproof Bluetooth device installed in the Coolest. When darkness falls or to be less dramatic, the sun goes down you can turn up the bright LED lights and offer good quality illumination for your party peers. Simply put, the Coolest is a cool bro for partying, simply because the cooler does way more than cooling, and offers several more functions and uses than what could be expected from a regular cooler.
Summary

The Coolest is great equipment for your outdoor parties. It helps in blending drinks, carrying ice, playing music and offers assistive lighting as well. Quite a handy gadget for an impromptu party.