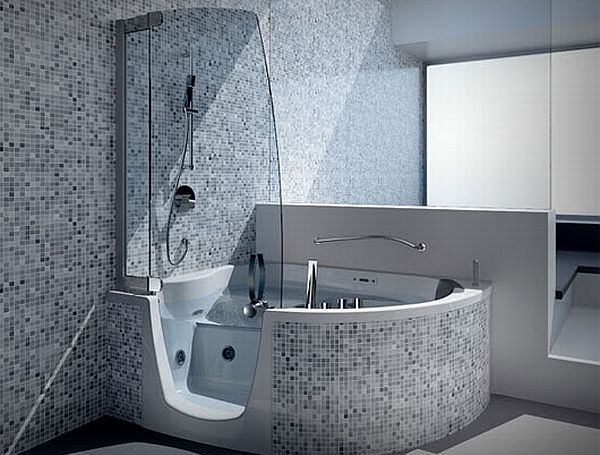 A bathroom's look can be given a face lift with an elegant bathtub. Moreover, installing a bathtub imparts personal hygiene by restricting the spillage of water, thus keeping the bathroom dry making the area devoid of contamination and germs. It also restricts the wastage of water. If you wish to install a bathtub in your bathroom but think that your bathroom is too small for this wonderful bathroom furniture, then have a look at these space saving corner bathtubs here.
1. Dimiao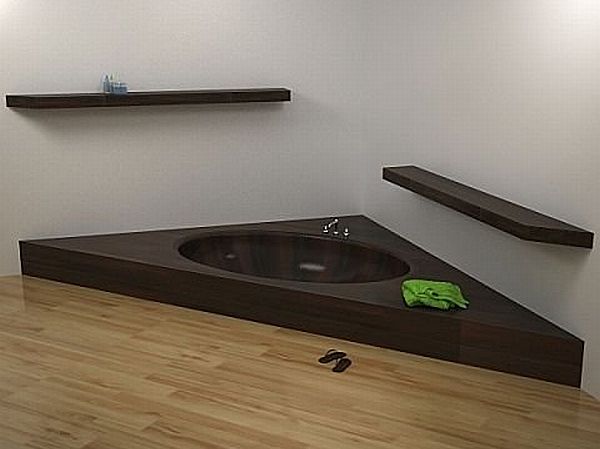 If your small bathroom has a small corner that is not of much use, then you can very well install the Dimiao bathtub in that area. The specialty of the bathtub is its shape. The triangular space has been specially imparted to make it apt for the corner of your bathroom. Further, the unconventional wooden design and the veneer finish adds to the rich look of the same. The durability of the bathtub is also beyond question. In order to make the wood water resistant and prevent rotting, it has been finished with boat making, waterproof techniques that repel water completely, thereby protecting the wooden structure. The availability of various shapes, sizes and types of wood of this bathtub makes it perfect for every bathroom.
2. Paiova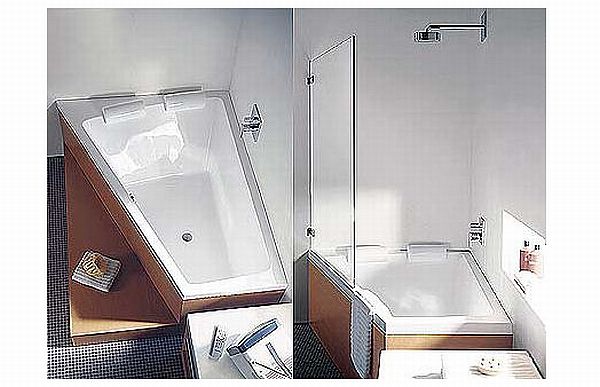 Another innovation in the world of bathtubs for small bathrooms is brought to you by Duravit. The company has designed a bathtub, meant specially for small bathrooms and named it as the Paiova corner tub. It features a sleek, rectangular shape that suits the design of every bathroom .This bathtub is made available with or without the deck, as per customer specification in accordance with availability of space in various bathrooms. It comes with two accessories as well which are the headrest and the wooden surround rim.
3. Teuco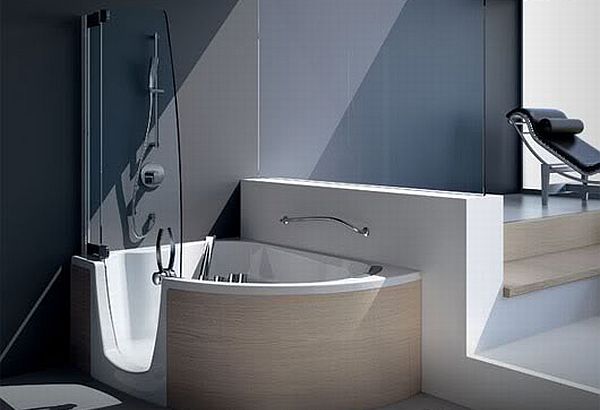 This corner bathtub has been made by the Italian company, Teuco. This has been named as 383 by the company. It features a compact, sleek and minimalistic look. The most striking characteristic is that it makes it popular is the walk-in transparent panel that leads to the bath area. The shower combination provided with it targets to meet the varying needs of the entire family. The bathtub opens inwards by virtue of its levers and mechanical locks that prevent the same from slamming accidentally. There is also a comfortable seat inside this bathtub, which is bigger enough than a conventional walk-in shower area.
4. Gentiana Corner Bathtub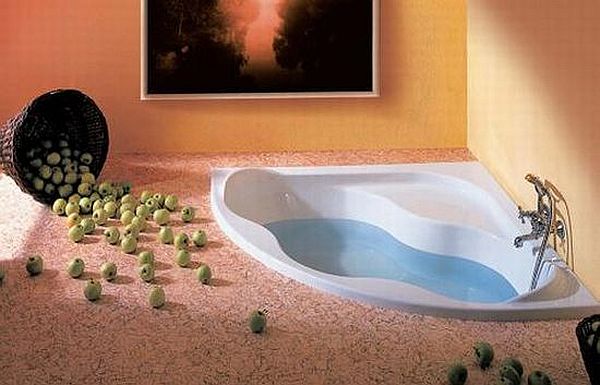 If you are a stylish person and wish to reflect your taste in your bathroom too, then buy this space saving bathtub for yourself. It is a perfect combination of style, luxury and compact space saving attributes. Together with it, the variety of accessories with it, like the bath screen, headset, handles, hydro massager, covering panel, etc. make it further attractive. This bathtub features a triangular shape with curved surfaces to minimize accidents while bathing. It is available in a dimension of 150 cms x 150 cms or 140 cms x 140 cms.
5. Suri 140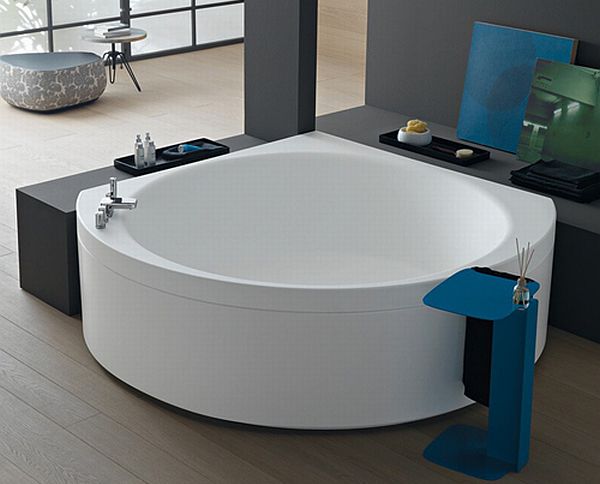 This stunning space saving bathtub is a product of Albatross. It is characteristic in its rounded interior features, 9 cms wide edge and accommodations for keeping bath products as well. Its velvet feel is the most striking feature of the same. Another notable feature of this bathtub is the soft touch control panel that comprises of a lymph drainage mode for providing you with an invigorating massage while bathing. It has a dimension of 140 cm x 140 x x 56.5 cm.
6. Whirlpool corner bathtub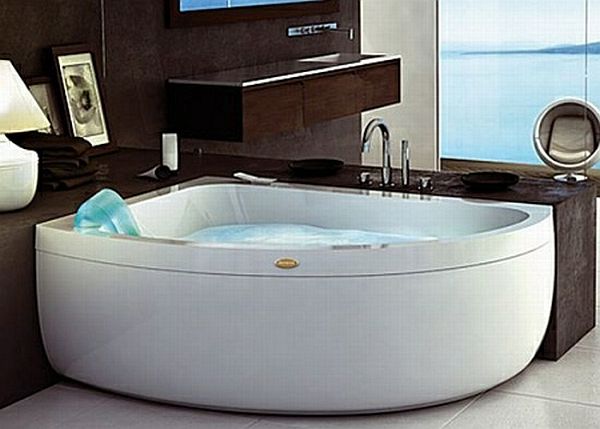 How about having the combined benefits of Jacuzzi bath and whirlpool bath right inside your bathroom? Yes it is possible if your bathroom has a Jacuzzi bathtub installed in it. Along with the space saving dimension, this bathtub has extended features like low water sensor to shut down the massage engine automatically when the water level is low, internal water heater that maintains a constant water temperature and slide proof bars and anti slip floor to prevent bathroom accidents.