One of the best ways to present something to someone who is close to you is by going for a DIY idea. The fact that you have taken the time out to make something special for a person speaks volumes. We all use pillows for various reasons. If you are looking for a gift idea, then you can bend in the DIY idea with a functional benefit of the pillow as a gift idea. Here are a few gift suggestions that you can use.
Penguin pillows for kids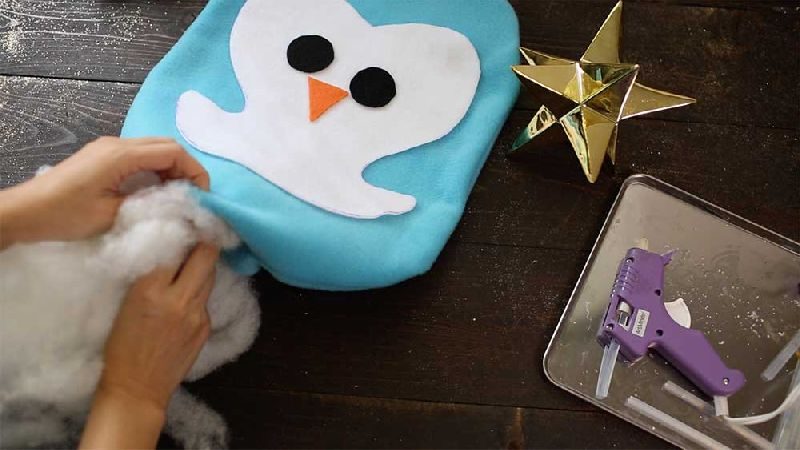 Image Source : lifeannstyle.com
If you are making a pillow for a kid, there is nothing better than to choose the penguin-inspired pillow idea. This not only looks cute but also goes really well with kids. The best thing about this idea is that you can go all out and create an amazing pillow. Make it in different sizes and gift a small penguin family instead of just one pillow.
Make a special bouquet for your precious girl
Are you planning to surprise the special woman of your life? Well, rather than buying a bouquet of flowers that will die out eventually, you can make a special bouquet instead. In this idea, you can make a special pillow using differently colored and differently sized buttons. Stencil out the design of a nice flower bouquet and simply stitch the buttons close to each other.
Felt flower pillows for the gardener friend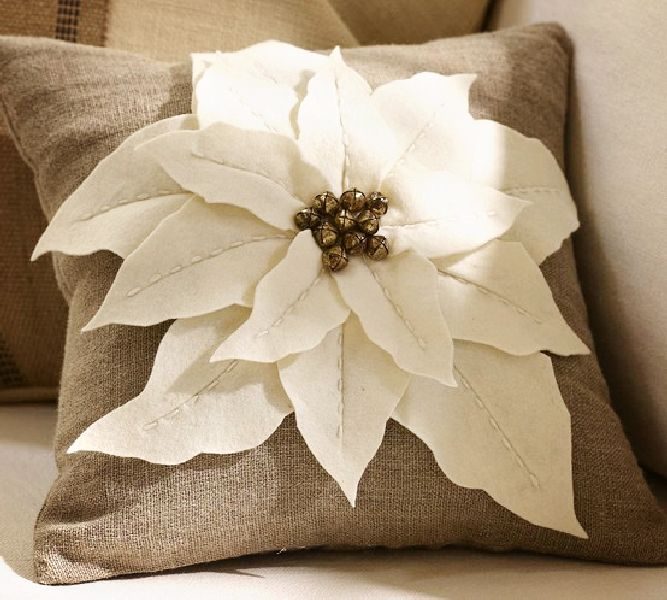 Image Source : howtonestforless.com
For people who love gardening, getting a gift that replicates their love for Mother Nature is one of the best feelings in the world. You can choose to go with the felt flower pillow idea as a gift option. In this idea, you can make different sized flowers as a part of the design. For this idea, you would need to cut out the petals and stick/stitch them in place to complete the look.
A puppy pillow for your furbie
The cuteness of a puppy always attracts a person in many ways. If you are making a pillow for your furbie (pet) or for a friend that is a dog lover, then you can definitely go with this idea. Whether you want to go with a particular breed or just a generic face of a pup, you can decorate the pillow in different ways. For the extra softness and warmth, opt for materials that replicate the fur in a dog.
Donut pillow for the donut freak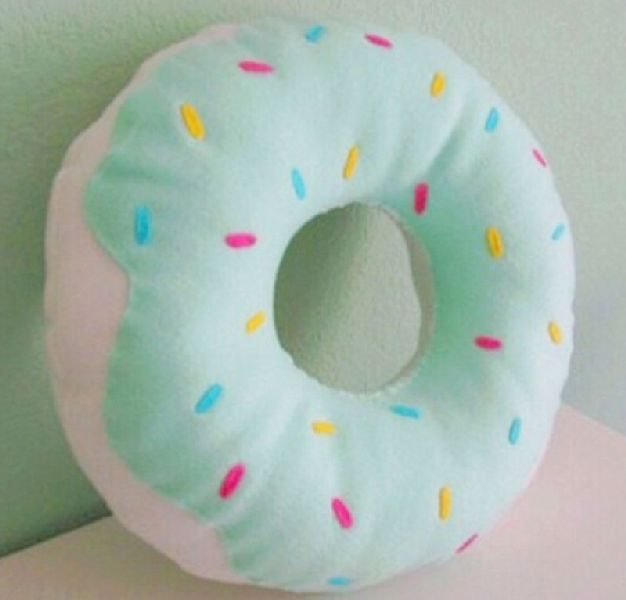 Image Source : cdn1.thehunt.com
The amazing part about this idea is that you can not only make it in different sizes but also use your creativity and design it accordingly.  With this concept, you can also create a nice neck rest with the hole in the center- just like the one in the real donut. If you want to make it a decorative piece, you can use glitter paint, beads, or any other such craft material.
Stencil word art for the extra motivational touch
This idea is perfect for people who find it difficult to express themselves verbally. If you have a way to play with words, then you can definitely use this idea to make a pillow.  Using word stencils, you can express what you have in your mind easily. To give it a nice color, use fabric paints. Give it a touch of glitter to highlight important words. This will make the pillow all the more special since you are actually giving a chance for your loved one to know what you feel.
Converting an old T-shirt into a pillow for the eco-conscious friend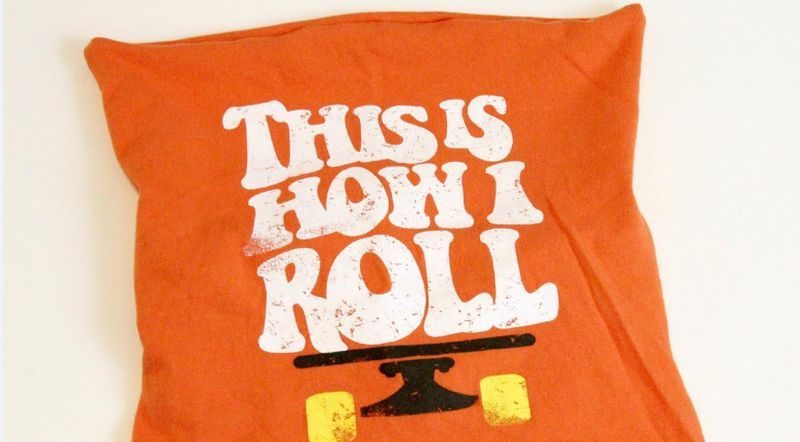 Image Source : diy.sndimg.com
Eco-friendly people always love the recycle and reuse concept. You can impress your eco-conscious friend and show your love for him/her by doing the same. Use any old T-shirt or top to make the cover/base for the pillow.  If you want, you can also make one using an old sweatshirt or sweater to give it the necessary warmth during cold nights.
Printed/painted pillow with a special touch
For people who have a knack for painting or photography, this creative idea will definitely do the trick.  You can create an amazing, personalized pillow for that special someone by either painting a portrait of the person or someone they love the most. Another option is to take a print out of one of their favorite photos on a decently sized fabric and convert that into a pillow cover.