Most of us would love to have an indoor garden. However, space constraints usually push that thought to the back of our minds. Not anymore though. The hanging planter idea allows you to have indoor plants suspended from beams or hooks so that they don't occupy much floor space. This would provide the much needed green touch to your indoor space without overcrowding it. If you are wondering how to go about making these hanging planters, here are 7 awesome DIY tips to help you out.
DIY Tip 1: The Simple Bowl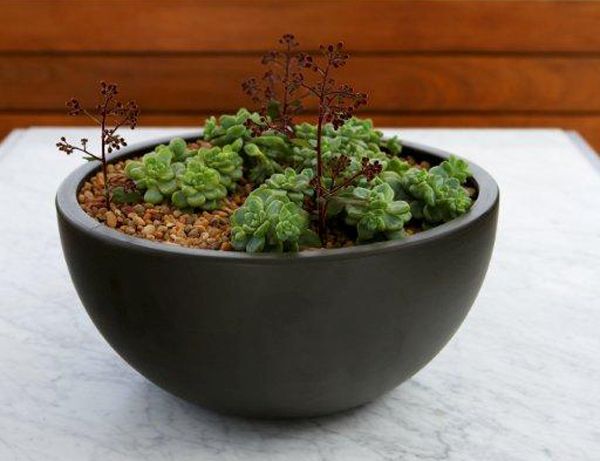 Hanging planters need not be all about elaborate pots and designs. You can create a hanging planter even with a simple bowl. Simply glue the bottom of the bow to an embroidery hoop using super strong adhesive. Wait for the glue to dry overnight. Now tie a rope to the top end of the hoop and hang it from a beam or hook. Add a plant to it and your hanging planter is ready.
DIY Tip 2: The Terra Cotta Hanging Planter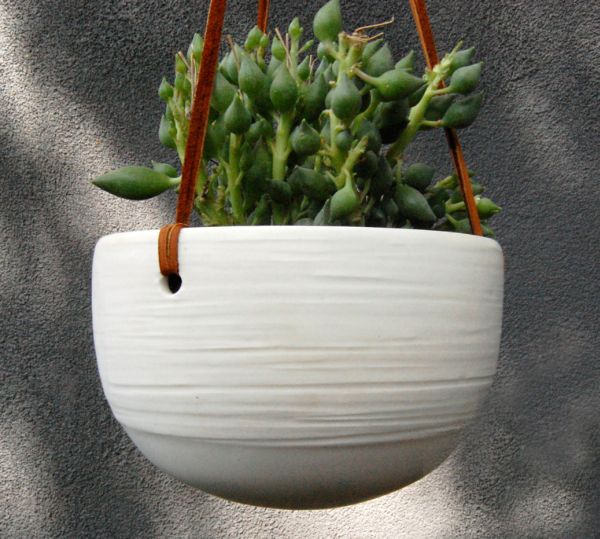 Here is another DIY hanging planter idea that is achieved with minimal fuss and effort. Simply drill a small hole at the bottom of 2-3 terra cotta pots. Push a strap, fabric or rope through these holes one after the other in a vertical manner. Make a big knot at the bottom of the last pot and make a big knot at the end so that it doesn't slip through the hole. Now simply hang the planter from a hook for a magical planter effect.
DIY Tip 3: Conical Planters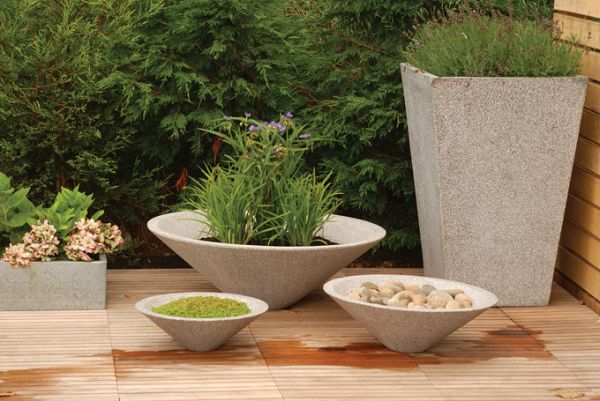 These colorful planters would be perfect for those small flowering plants. Plus, they would add some much needed color to the monotonous green surroundings. All you need to do is roll out polymer clay and cut out a conical shape. Roll it to connect the sides and poke a tiny hole on each side near the base as well as one hole near the tip (for water outlet). Bake the clay cones until they become hard. Now simply tie two strings or ropes through the two holes at the top and attach them together. Color the pots in bright colors. Add some soil, a plant of your choice, some water and hang the colorful clay cones indoors.
DIY Tip 4: Hanging Shelf Planter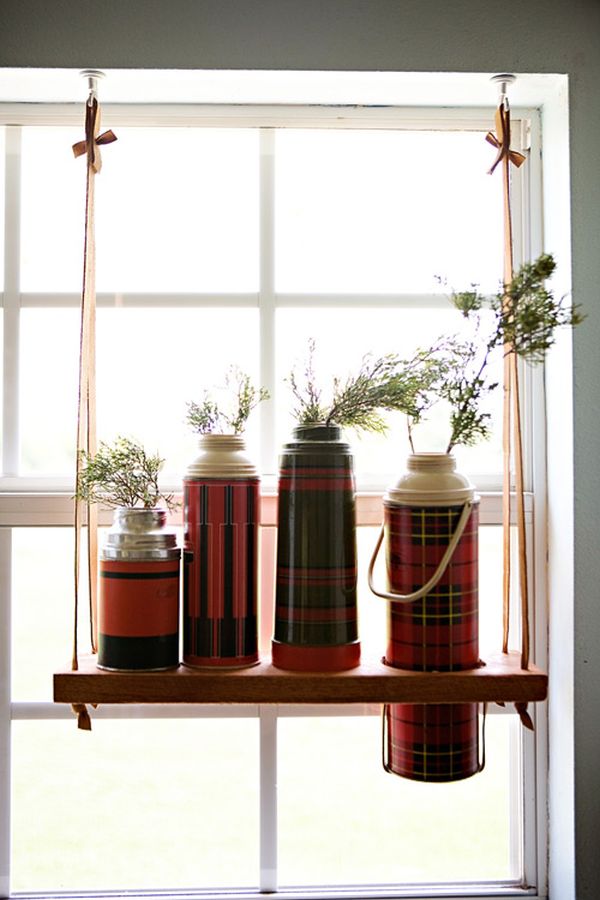 Another innovative idea for a hanging planter involves cutting a hole through a piece of wood the same size as the base of the pot. The hole should be apt enough for the planter to sit in it properly. Now simply attach some strong straps to the four corners of the wood piece and hang the planter somewhere. This idea would be great if you wish to hang a series of plants together. It would also work if you want to display something else near the plant (maybe a photo or artwork).
DIY Tip 5: Hanging Crate Planter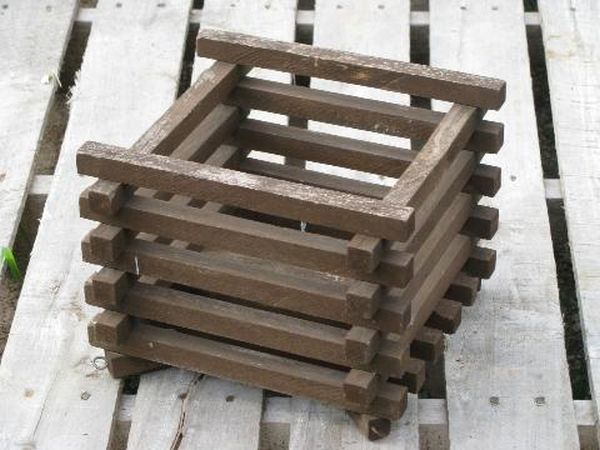 If you have some unused crates in your home, consider repurposing them as hanging planters. Simply connect a sturdy rope or fabric to the four corners of the crate and bring them together at the top. Fill the crate with some soil as well as the plant of your choice. This would be a great addition to your indoor space in case you don't prefer the comparatively smaller planters and would prefer a single, large planter instead.
DIY Tip 6: Glass Bowl Hanging Planter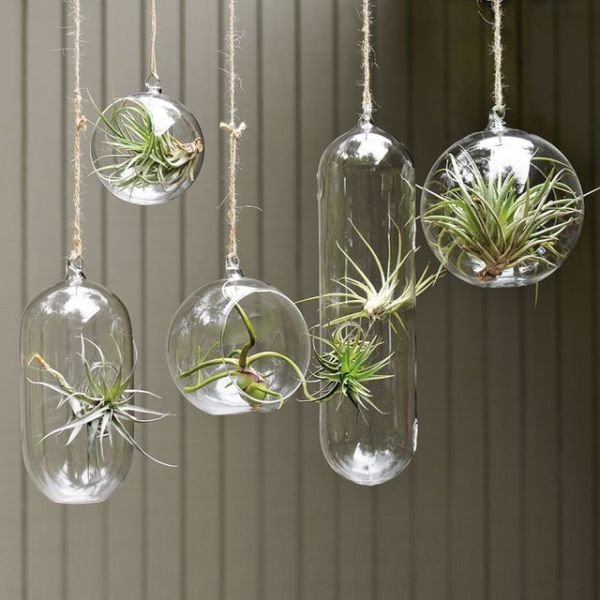 Although a little tricky, this idea can look great indoors. Carefully drill a hole through the side of a glass bowl. The hole should be big enough to allow a hook inside it. Fasten the hook inside the bowl so that only the head is sticking out from the hole. Now attach a rope, fabric or even a small metal chain to this hook and hang the planter from the ceiling. Fill the planter with some soil and add a plant of your choice. A couple of these hanging around in your home can truly create a magical effect.
DIY Tip 7: Re-purposed Galoshes Hanging Planter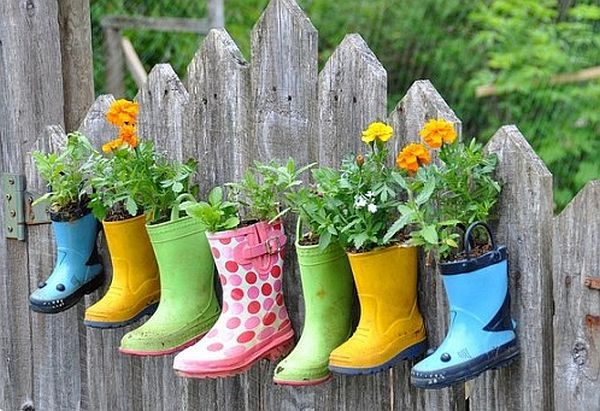 And finally, here's a smart way to re-purpose all those old galoshes you used during the rainy days. Cut two holes on each side of the galosh and push a fabric through them. Bring the fabric together and tie it around a hook to create a galosh hanging planter. Add some soil, water and a plant, and you are ready to go.
Hanging planters can make your indoor space greener without consuming too much floor space. They are also not hard to make and can easily take on various creative forms with the help of these very simple DIY tips.