Located in Quinta do Lago, Portugal, this stunning
minimalist home was created by de Blacam and Meagher Architects. The San
Lorenzo North House is situated on a fairway that overlooks a fairway of the nearby
golf course.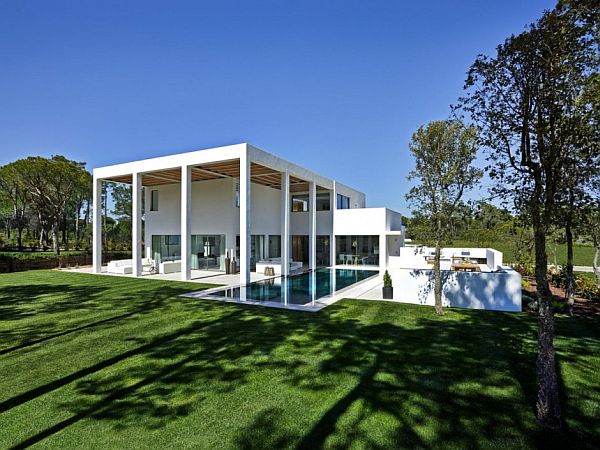 To suit the vacation/golf theme of the locality, the home has been
given a cubic appearance that half resembles a modernist country club building.
The all white exterior of the home maintains the grandiose of the home's locale
itself with a series of super tall pillars that hold up the ceiling of the
patio at the back.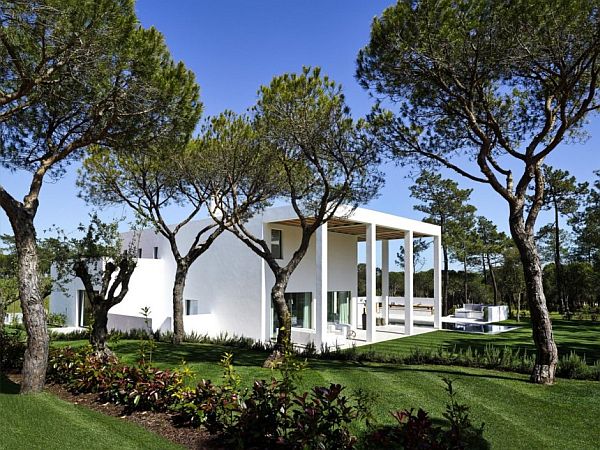 The home is basically designed to make the most of the
spectacular views right outside it. Thus, instead of trying to block the view,
the home is designed and laid out in a way that allows the outside to come in effortlessly
and spectacularly without overpowering the coziness of the home.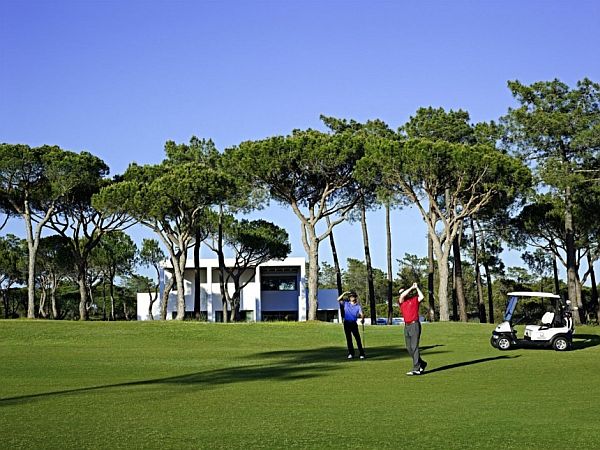 The cubic volumes that provide the stepping from the sloping
end of the site lead the road from the entrance to the plot right to the living
room that faces the fairway.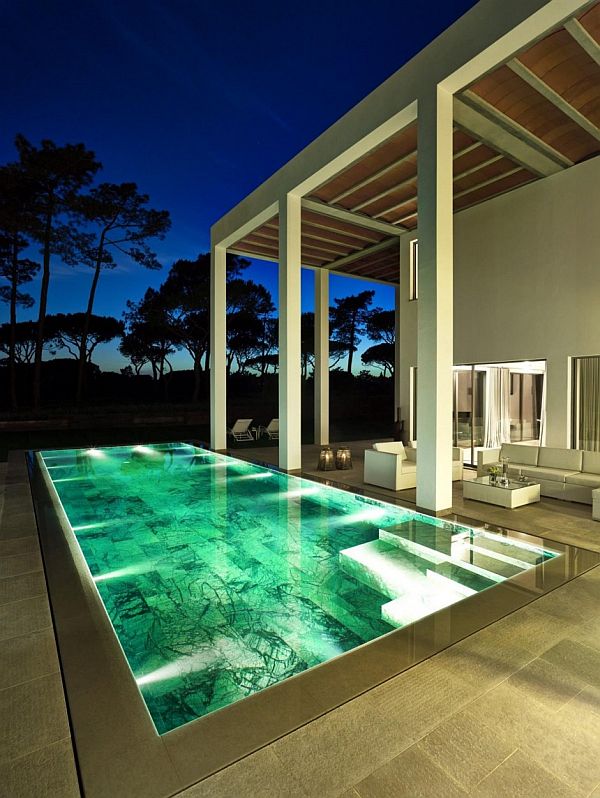 The closed private elevation of the north side allows the
entrance to contrast the southern side of the home that features the garden
side portico on the southern elevation. Both the living room and the portico have been given a
double height ceiling to optimize the sense of space within the house and to maximize
the sunlight available inside the home.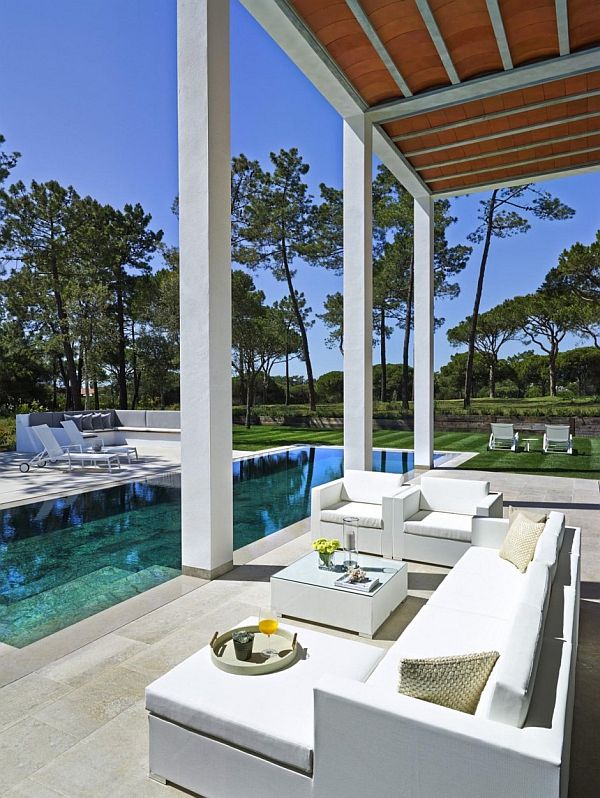 On the inside, the starkness of the all white walls and glass
doors is softened by the addition of wood panels on the ceiling. Visually,
these panels provide a great break to the interior while tying the obvious
theme of closeness to nature of the home's architecture to its interior scheme.