Imagine a piece of furniture that is suitable for all kinds of ambiances because it has the amazing ability to blend in with anything. That is what the 'Slot Table' designed by Eric Pfeiffer promises to be! This elegant and modern table is almost completely transparent and thus gels well into any surroundings.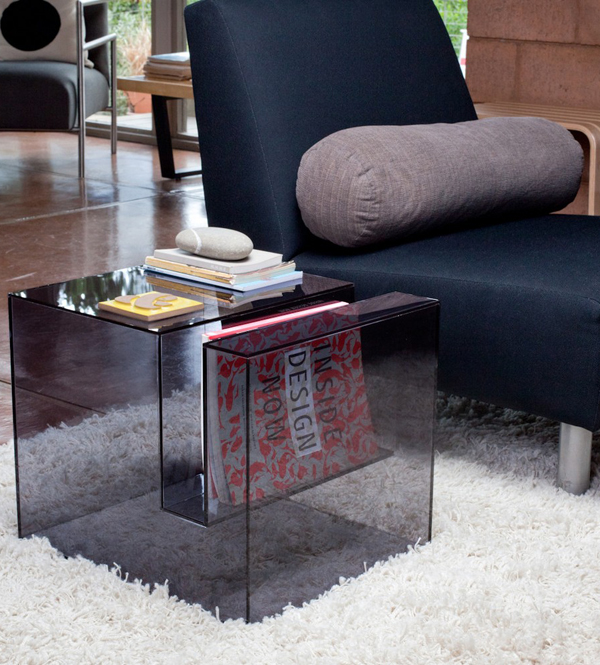 Though it takes on the characteristics of the surroundings, one cannot say that AMAC's slot table has no character of its own. The design is unique and very stylish to say the least. In terms of size and dimensions, the table has been made perfect for either the living room, bedroom or reading room.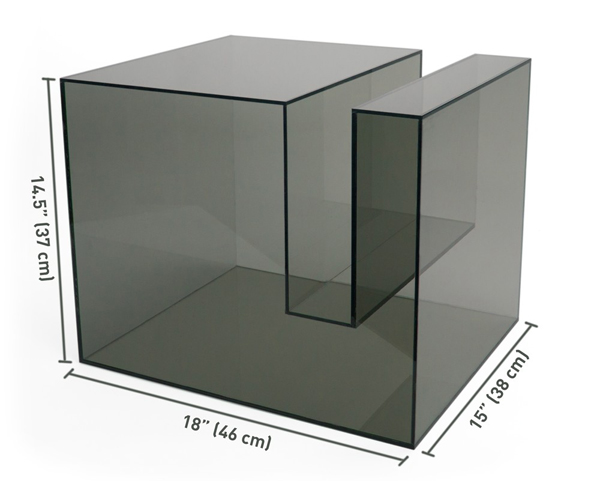 Every creative product has an inspiration and that inspiration for the slot table comes from the classic M series boxes which arrive with a clean and square design. The material used for the construction is acrylic which is durable, light and versatile. Thus, it becomes very easy to shift the table around while the slot helps to stack books of differing sizes. The same slot can be used to showcase your most prized coffee-table book too.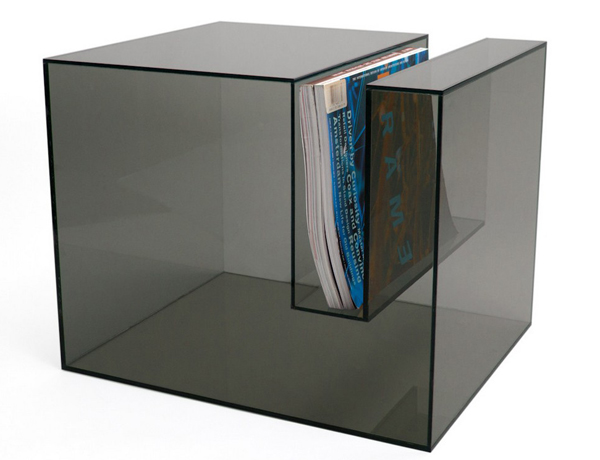 Transparency brings along with it many added advantages too. The slot table is reflective as a result of the transparency. This ensures that it brightens the room in which it is placed without actually overpowering it. You can surely try out different lights alongside the table to bring about subtle changes in the decor of the room.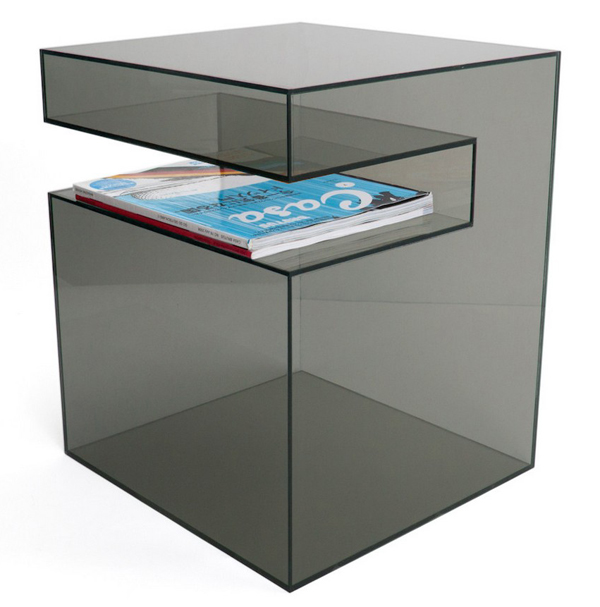 The versatility of the slot table comes from the fact that it can be placed in a number of ways – slot up, slot by the right, slot by the left and slot below. A simple turning of the table can create change in the looks of the space. Thus, it becomes fitting example of modern furniture with a creative 'twist' of its own.