With the approaching festive season, you generally start thinking about redecorating or revamping your dining room. Everybody wants to share food and spend time with loved ones, friends and relatives. Thus, it becomes important that the dining place looks refreshed and becomes a good talking point for guests. Styling your dining room depends on the kind of space you have. A kitchen diner should be designed in a different manner, as compared to a formal dining room. Thus, here are some stylish ideas that will help in giving an innovative look, using an iron dining table, to your dining place. An iron dining table may suit the decor of all types of dining places.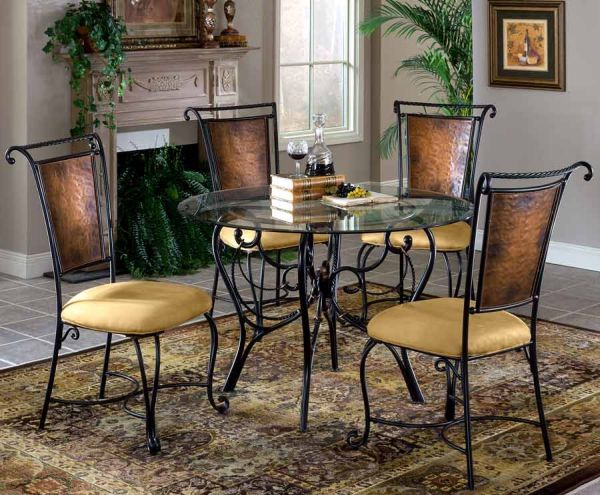 For a conservatory dining room
If your dining room is airy and light, then you may go for a traditional-style iron dining table that offers a natural style to your place. Use a nice decorative tablecloth over it. It can be a laced cloth or something having an antique look. You may select a natural color shade for the tablecloth and some potted plants for the surroundings so the place looks more natural.
For a lounge-style dining room
A modern-style lounge or diner can have a minimalistic look. You may go a sleek iron table for such a dining room. Your iron table will suit the looks of a lounge if it has a glass top. This will also give your dining room a minimalistic look that it should ideally have. You should remain quite careful while designing a lounge diner and keep the flow on. It is not always required that you match this room's wall color and style with that of other rooms in your house. In fact, you could go for complementary hues.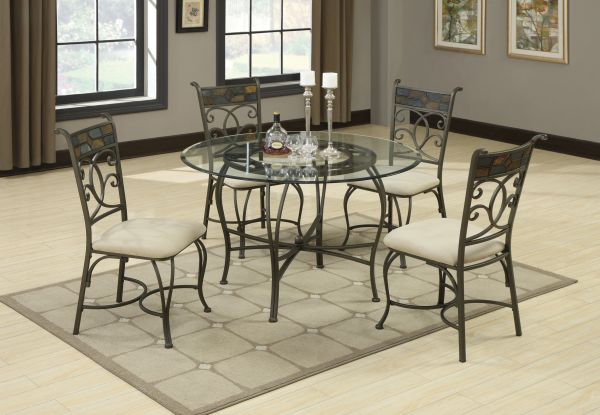 For a kitchen dining room
If it is a kitchen diner, then you should keep your furniture choice limited to smaller pieces that give a contemporary or antique look. You may possibly pick up a bistro-style iron table that goes with the looks of almost all kinds of kitchens. Matching chairs with this dining table make it a compact set for a compact space. Thus, you get a friendlier feel when you dine together with your loved ones in this dining room. This type of a setup is also great for a romantic dinner with your partner.
For a formal dining room
When you have a room reserved for formal dining events, you need to be more careful with its design and style. A formal iron table would perfectly fit the elegant appeal of this dining room. To give a softer touch, you may use several candles to decorate the dining table. These can offer soft light as required during your formal dinners with guests. It is always safe to go for a white tablecloth that looks classy on a formal iron table. Colors may definitely be added by using decorative vases, tableware and wall art. You may also choose some decorative pieces in wrought iron to match the overall look of your dining room.
Summary:
An iron dining table suits the look and style of almost every type of dining room. While it can design a formal dining room elegantly, it can also design a lounge diner equally well.