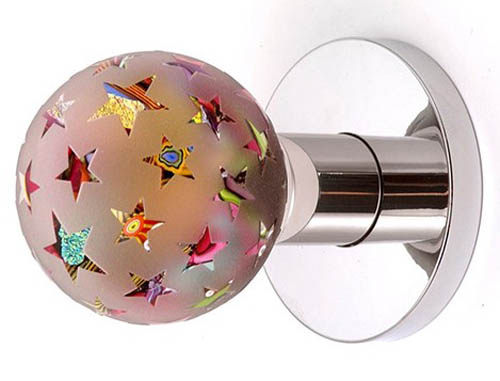 After spending quite a deal of your fortune on your new door, you might still find the wow factor missing in it. We will ask you to take a closer look at the door knob. Yes, that is exactly what adds a spark in the look of your door. A mismatch doorknob can make even the costliest of door look flat and glamour less. So, if you have spent considerable sums on the door you have installed off late, do not mind spending a bit more on the doorknob, so that your door gets the much required glam quotient. We bring here a few doorknobs that will give you a vast assortment to choose from, which will compliment your door. Take a look!
Egg shaped bronze door knob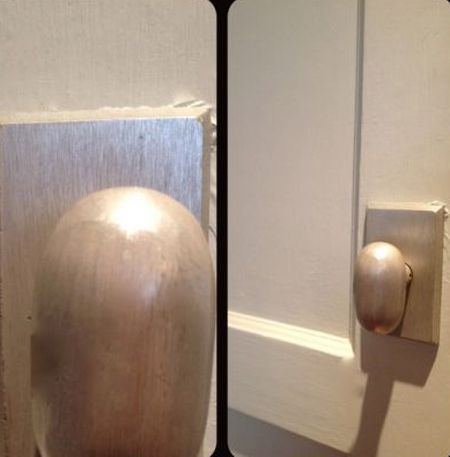 This doorknob is the best partner of the modern doors of homes as well as offices. You will love the uniform feel of this doorknob as you touch it to open and close the door. The sand cast look of the same gives your pale shaded doors the much cherished sun kissed look. It is made from brushed bronze with a worn out look that makes it a modern equipment of your doorway. The uniform, metal made wonder egg sits on a rectangular rosette made from brass, which gets mounted onto your wooden door by means of concealed screws. Its ergonomic shape ensures that it will fit within the grip of every user. Further, it will never be strenuous affair to open and close the door and lock it too. It comes with a price tag of $110.00 only. A simple twist and it gets opened to let your visitors in!
Roverwind doorknob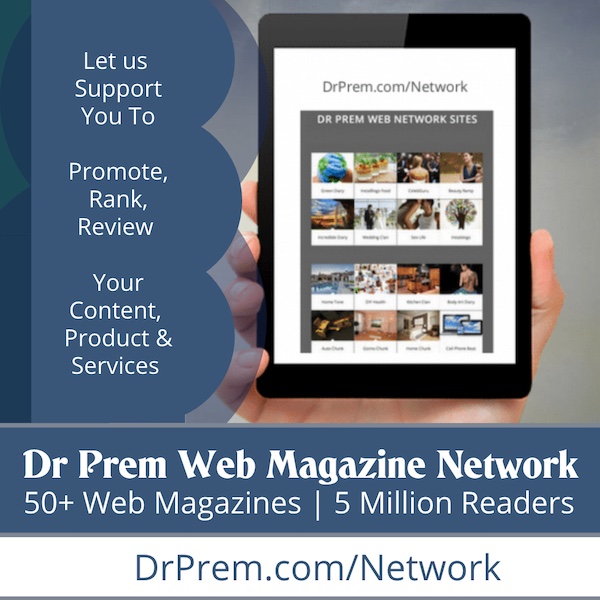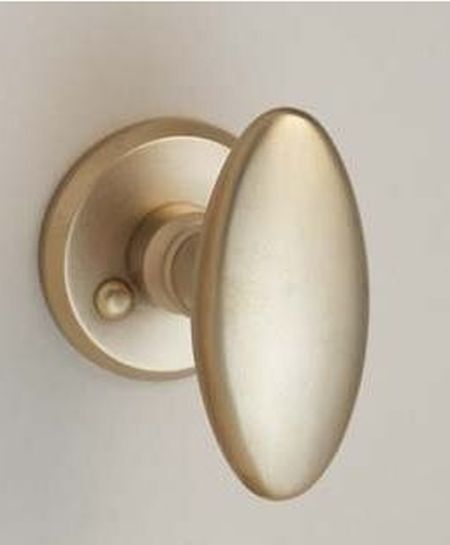 Here comes the ultra modern version of an egg shaped doorknob! This doorknob will give you all the functional and aesthetic luxury of an egg shaped doorknob. But the twist in the tale is that the shape of egg is a bit more chiseled. Instead of a uniform oval this doorknob features tapered edges and bulged out center. This is more geometric as compared to its common prototypes. It also sports a minimal look that focuses all attention on the chiseled egg contour. Take a closer look and you will discover that a bulky rosette has been replaced here with that of a slimmer version, in the form of a beveled sphere. This acts as a base that gets attached to the door by means of screws.
Traditional monochrome doorknob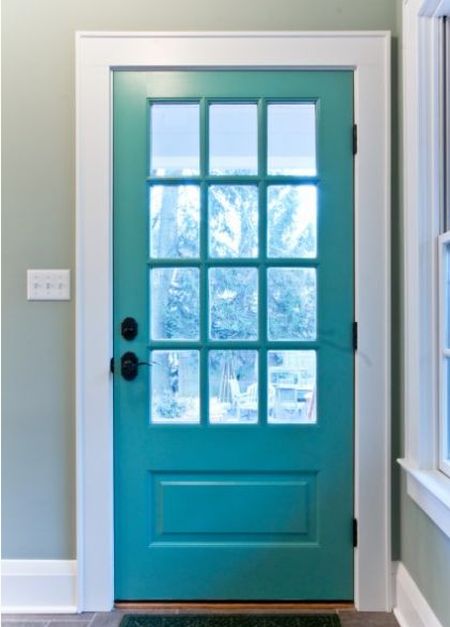 Even the most modern of apartments may have the most traditional décor. So, while choosing the doorknob that blends in perfectly with your theme interiors, you must keep in mind that your pick must be a traditional one. So, this doorknob can be an ideal buy for you. It is out and out traditional. You will love to see that it comes without the bulky and lousy appeal of the traditional species. It is, on the contrary, simple and minimal in its aesthetic appeal. So, it basically stands between the cross roads of a fully traditional and a fully modern door knob. The oval rosette in it is compact and sorted out, just the way you will find in a contemporary piece. The bonus in it is its bee-hive shape that gives it a classy grandeur. The color palette is restricted to neutral shade, reflecting only black tone, so that it teams up with a wide range of doors. While the latch section stands separately, the locking rosette is another standalone piece in this traditional doorknob set.
Stainless steel doorknob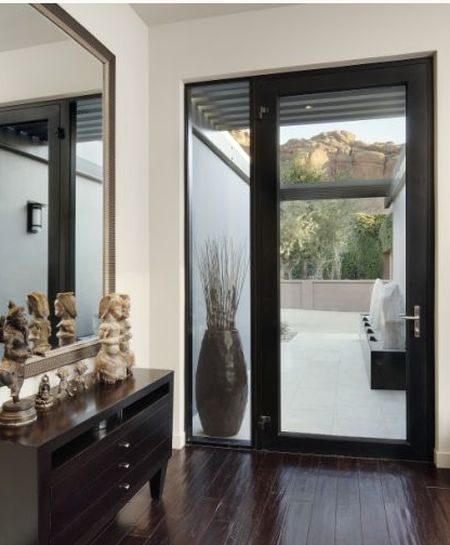 Metal is all time favorite for many home owners for its durability and timeless appeal. So, when it comes to doorknobs, metals still hold the same importance. Thus, this doorknob is made from stainless steel. The USP of the same is its shiny appeal and sleekness that diffuses perfectly well with every modern doorway. The chrome plating on top gives it a timeless durability and aesthetic splendor that you will always treasure. The glamour quotient of this doorknob is undeniable, its sleek contour and shimmery appeal sets perfect harmony with every door it is installed up on. The best part of this doorknob is that that the minimal looking rectangular rosette bears provision for both the lock and the knob. Thus, it imparts a sorted out and clean appeal.
Glass doorknob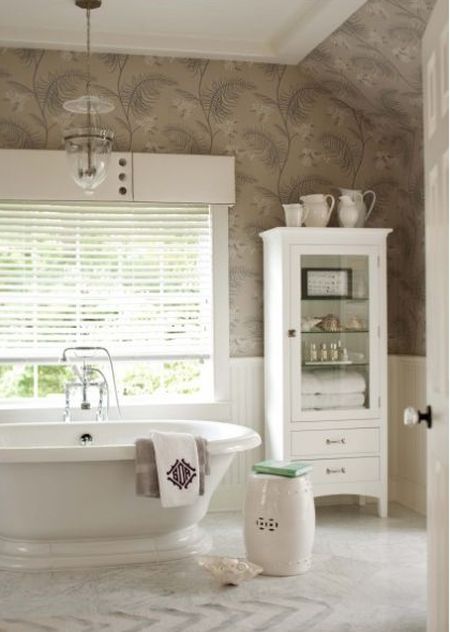 Those who have an eye for the luxury will certainly treasure a doorknob that gives the impression of expensive crystal. This doorknob may be their ideal buy as it features a glass embellishment on top instead of a metal counterpart we have usually come across so far. The cut glass structure mounted on a minimalistic metal base diverts out attention towards this extraordinary feature for its simplicity as well as prettiness. The rosette is a small sphere that gets installed onto the door by means of concealed hoops. It extends into a narrow neck on which this breathtaking glass knob has been mounted. The interesting part of the product is that it comes with a combined latch and lock feature that imparts neatness and organized appeal to it. We are sure a simple lock like this will give your door the spark of luxuriousness.
Ceramic doorknobs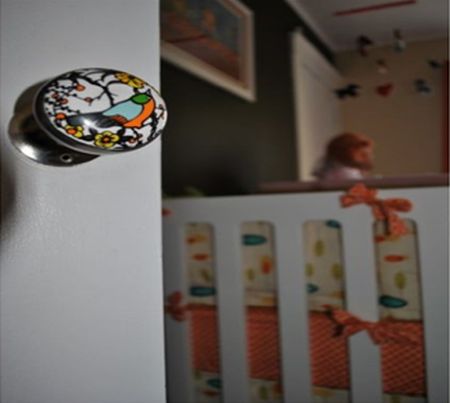 The fun and frolic in your personality will not be depicted in a more apt manner than this ceramic doorknob. The incorporation of multiple colors and the bold lines that team up together to create masterpiece portraits and motifs is undoubtedly the best companion of a modern home. It imparts an oriental Japanese feel that amalgamates with a theme based home décor too. The ceramic surface of this doorknob is resilient enough to bear rough handling. So, you can be rest assured of its durability when you install it on the door of your kid's room.
The doorknobs we have presented here give you an idea of how a simple fixture can give your home the touch of class. Thus, if you are a fashion conscious being and value the aesthetic appeal of your home décor, a decorative doorknob is must for you.