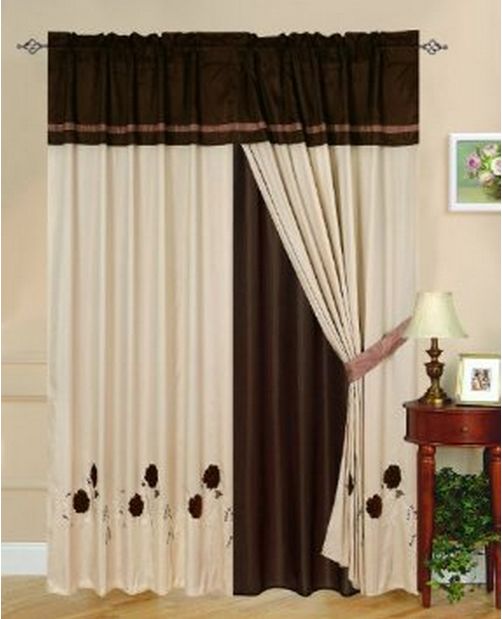 Curtains are a window's best friend. Bedroom interiors get a comfortable and glamorous look with curtains that not only add style but lend the much needed privacy while keeping away sunlight. It is time you dress up your windows, as we show you some of the most stylish bedroom curtains that are in style and match up to a trendy yet timeless decor.
Fashion Street Sterling Rose 2-Piece Standard Curtain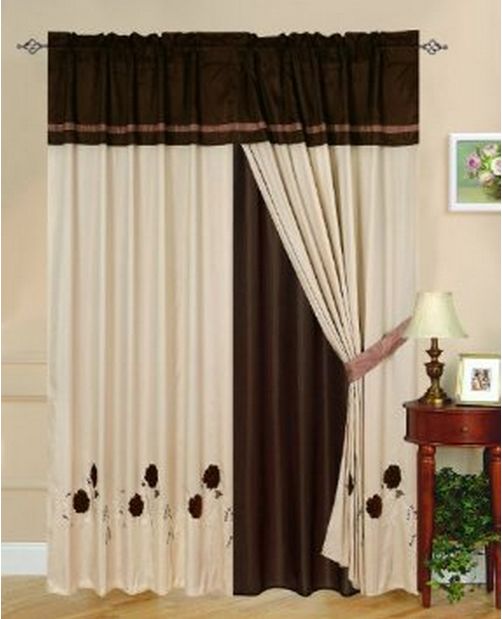 Bring undying warmth and grace to your home with the gorgeous Fashion Street Sterling Rose two Piece Standard Curtain. The oh-so-stunning detailed applique and embroidery work at the valances gives it a mesmerizing appeal as it drops down gracefully from the rod. It is beauty and grace at its zenith. The opulent window covering oozes a lot of panache that will make your room look cozy and splendid.
Neutralizing Sheer Voile Grommet Curtain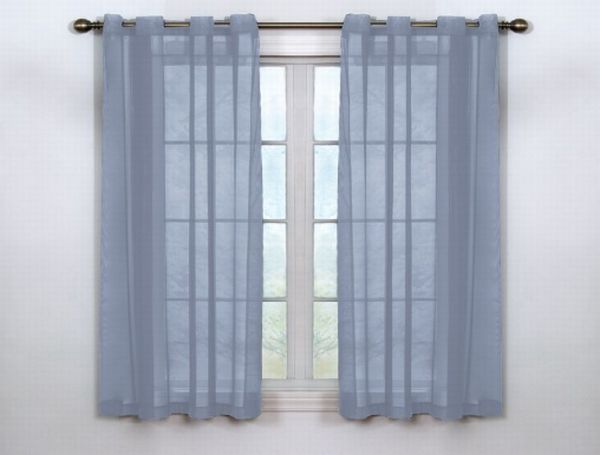 Neutralizing Sheer Voile Grommet Curtain will not only add up to the beauty of a room, but it also vows to keep all offensive odors at bay. The only one of its kind curtains can be easily layered with the already existing curtains at your place, which will neutralize household odors from cooking, smoke, pets, mold, and musty air. The fashionable design is ideal for homes and will rev up the decor with its rich appeal. A really appealing set of curtains to add to the luxury of your home.
Paloma Ivory Lined Panel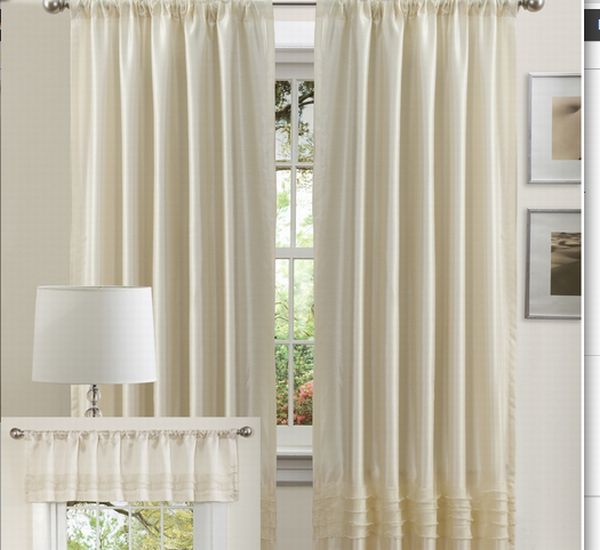 Paloma Ivory Lined Panel curtains will undoubtedly lend an unrivaled elegance and grace to your home decor. Besides this, these elegant looking curtains will woo people with their breathtaking beauty. The neat folds in the design will effortlessly make the place look classy, magically transforming the interiors into a royal haven. Fashioned out of 100% polyester, this sumptuous window covering will do nothing less than giving a truly majestic feel to the space. A must have for every comfort loving individual's home.
Solid Grommet Top Thermal Insulated Blackout Curtain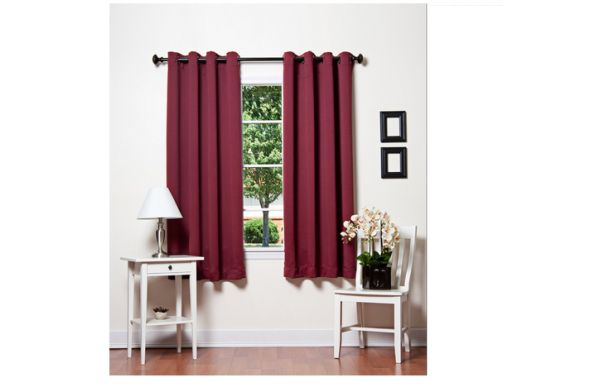 Solid Grommet Top Thermal Insulated Blackout Curtain has been well defined by an exquisite sheen and fine weave. The truly gorgeous and timeless creation has a crisp and smooth finish. These curtains offer a wide variety and can be chosen from brilliant colors as per your taste and interior styling. The best part of these curtains is, these will help save energy as well as money because the curtains will also insulate against heat and cold. The magnificent curtains shower undying grace, which makes them worth a steal. Add elegance to your home that comes alongwith the unrivaled comfort offered by these curtains.
MX Bedroom Curtains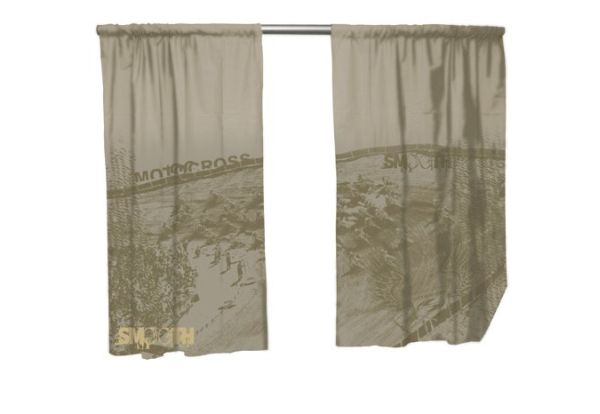 These eye catching window treatments will add a bit of extravagance to your room with their soft finishing and supple sheen. MX Bedroom Curtains are a great blend of classy style and modernity that will flirt with the windows instilling some sweet romance. You never know, it could bring back some sweet memories. It comes smothered in some tasteful designing which has been achieved with the printed graphic, accounting for some exclusivity. The modern design will definitely decorate your room in a great way that will steal hearts with its aesthetic appeal. A must have for every home.
Solid Lavender Purple Sheer Window Curtain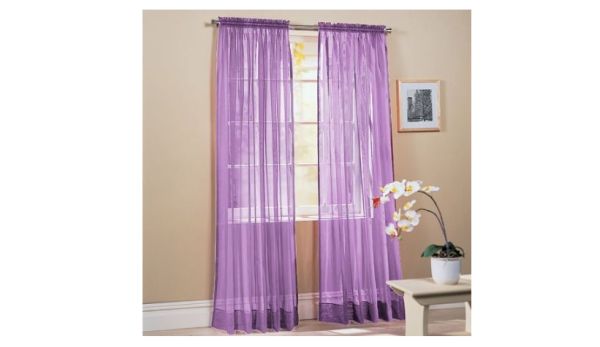 Wish to transform your room into a truly spectacular zone? Then, getting some help by introducing Solid Lavender Purple Sheer Window Curtain into your home will go a long way in doing so. These vivacious drapes have a bubbly instinct that will brighten up the room as these kiss the floor while unfurling a mesmerizing effect. They come tagged with a lot of simplicity, which will complement various kinds of furnishings while adding elegance to your bedroom window. Their soft texture and pleasing appeal will transform any room into the most comfortable zone.
Milano Blackout Window Curtain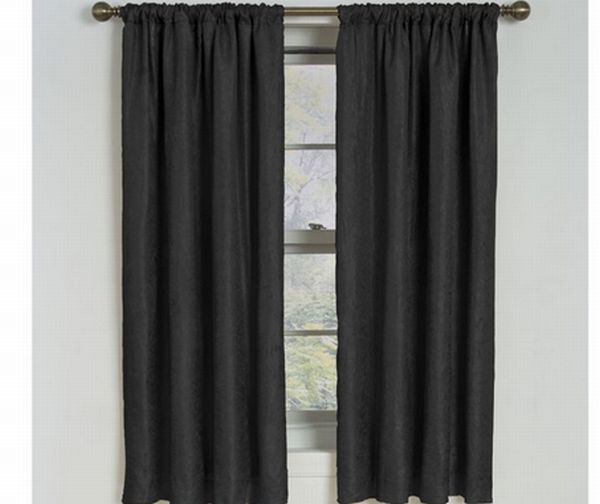 Drape your windows in complete elegance with the Milano Blackout Window Curtain that comes attached with a sense of mystery. They will stop light from entering the room and let you take a sweet nap in the afternoon without sunshine pinching your eyes. The smart looking and loosely flowing curtains will flow like breeze and will further save cooling and heating costs at home. You can easily hang it anywhere in the house and expect the black creation to convert the space into a tranquil zone with less noise and light to disturb you. A truly elegant and practical set of curtains, these will add to the luxury in your house.