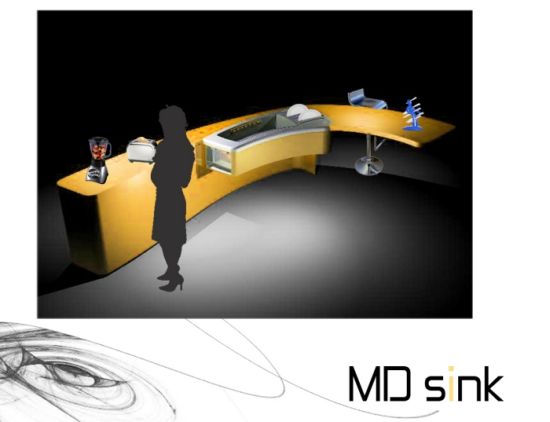 In this day and age when global warming is wreaking a havoc on the environment and our natural resources, water conservation is of utmost priority. This mammoth task can be made easy through the use of unique inventions that help us become more eco friendly.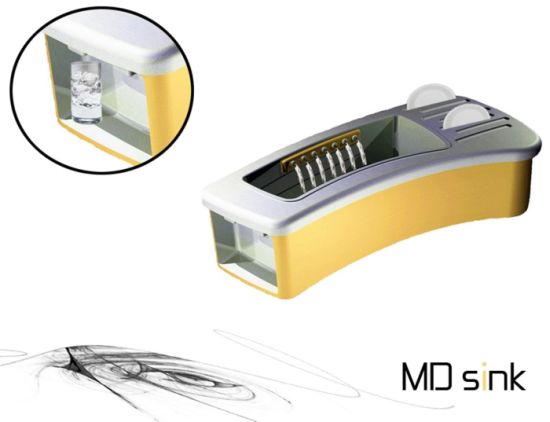 Mdsink is one such innovative concept developed by industrial designer Daryl Avendano. This sink is developed to recycle wasted water by purifying and reusing it in the water dispenser located on one side of it. The cutting-edge creation uses continuous Electrodeionization process and Reverse Osmosis to accomplish the goal.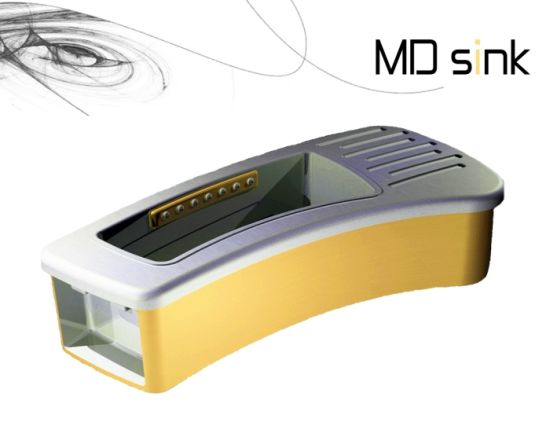 It also scores high on practicality by combining a sink and a dish rack in an innovative way. The sink comes equipped with movement sensors, which make it very easy to use.
Via: Coroflot