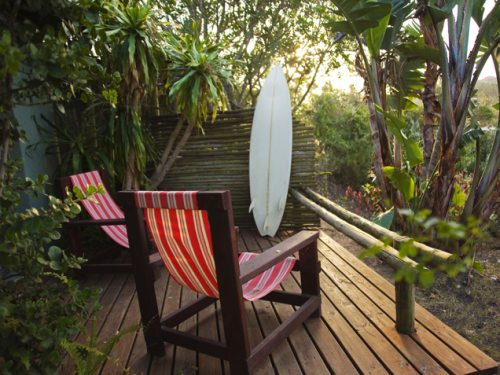 Don't fret in case you are not able to buy a house next to the beach. Simply bring the beach side home. There is not much to do to bring this scenario to life. All you need is some careful planning and a will to let the child in you free. Use colors boldly, splash your innate creativity all around you. Deck up the living room with some beautiful artifacts and notice how you would not recognize your own living room. Yes, that's correct, you can do it yourself. No rocket science involved, just a bit of your wild side.
Summer decor: Surf's up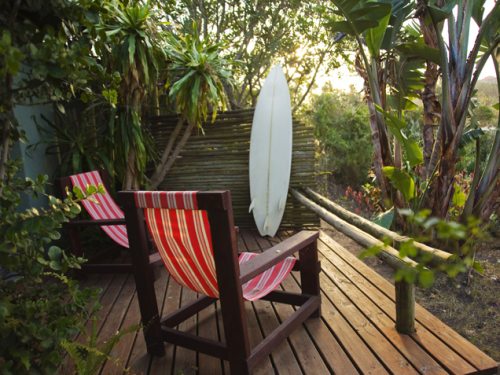 Enjoy the local beach effect right in your courtyard. Fix it up with some nice used surfboards, deck chairs and a few tropical plants and you would have yourself an open area for self pleasure. This would add a vintage look to your outside patio and convert it into the most pleasurable part of your abode.
Seaside accents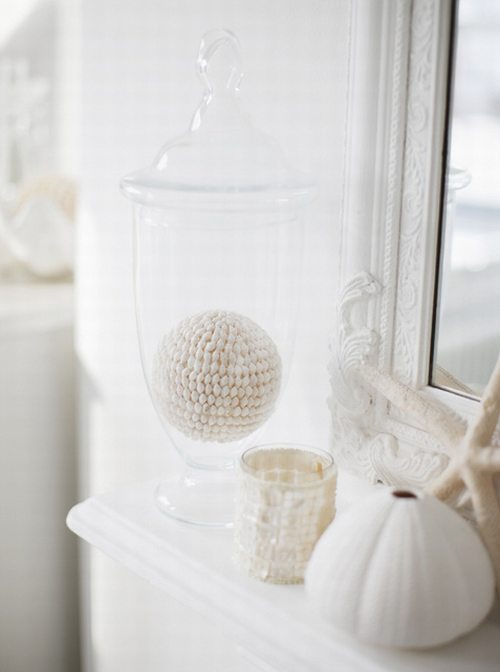 If you can't buy a home on the sea side, then bring a part of the sea to your home. Decorate your interiors with some nice curvaceous sea shells and other aquatic paraphernalia. These would add a subtle charm to your mantelpiece and bring forth the royal look of the sea right into your home.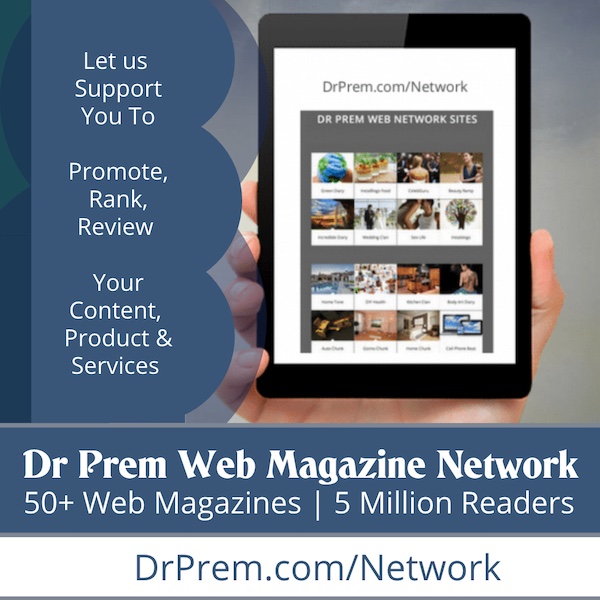 Nautical nod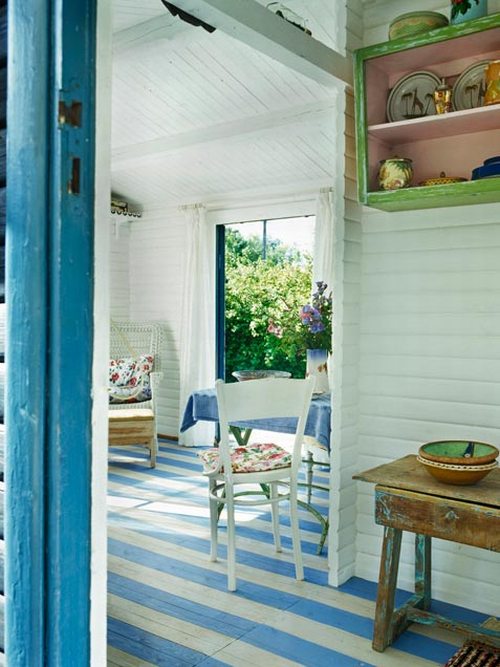 Ever thought of bathing those fainting walls in a shade of white and sea blue? If not, then it's time you think of doing so. The excellent combination of the two colors would bathe your interiors in a soft glow of their own doing. Rest, as they say, is going to follow on its own. The intertwining colors will ensure your house looks perfect just the way it is.
Bright colors to the rescue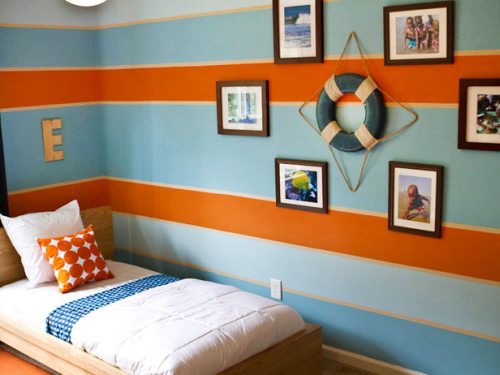 Using strong bright colors in the room will add an effervescent sparkle to the walls. Try using a combination of orange and light blue on the walls. Get going with the designing and let your kid do the rest. After all, it's his room and he should have the final say on it.
Fancy tiles do the trick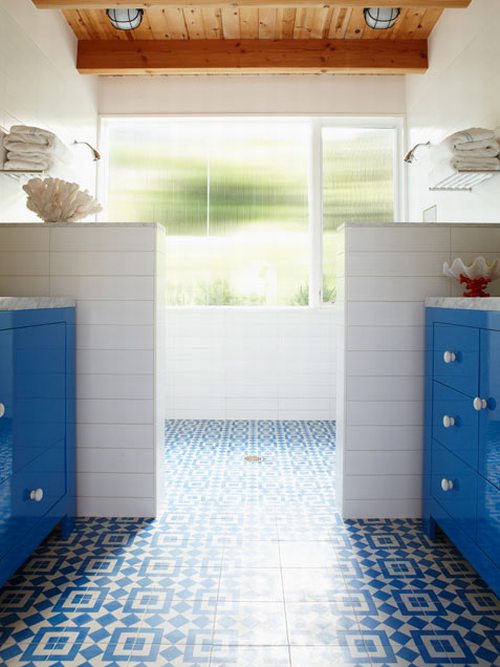 Add a hippie look to your bathing enclosure, aka, your bathroom. Fit in some fancy, happening, colorful tiles and you can extract a hippie resort look for yourself. Try it once and see the difference. Adding some smart priceless sea shells will add to the grandeur.
White and sea blue make an electrifying combo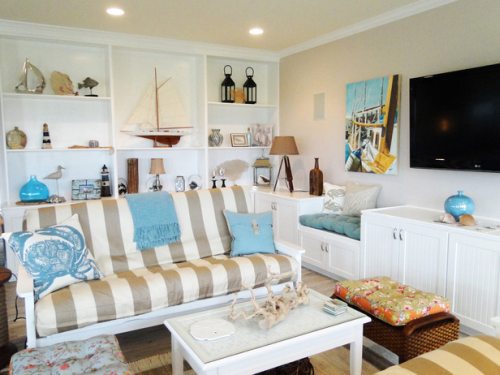 Accentuate the color pallete with a subtle use of white, cream and baby blue. Douse your interiors, right from the sofa covers to the furniture in these shades and you can achieve aqua as a soothing accent color.
Surf's away!

How about coating your walls with some fancy beachside designs? Say, a surfing design and some neat surfboards on the walls. Couple this up with some bright bed covers and you'd be rearing to go on a ride of your own.
Wooden stairs winding through the house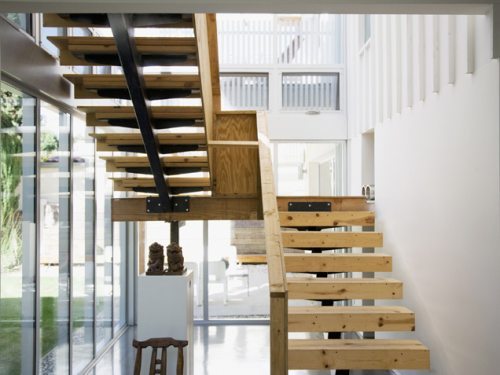 Enjoy a rustic look by building winding stairs inside your house. Add a touch of iron nails to accentuate the effect and see how cozy your house looks with this design. Give the beach town effect with nothing but minimal investment.
Use large artifacts in room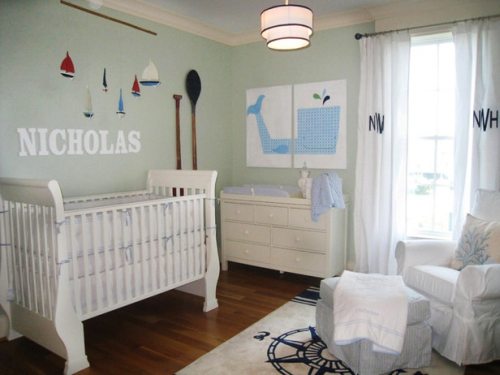 Try using some large accessories in your room. This will tastefully decorate the room and add a cute zing to it. Right from the vintage oars to the compass on the rug, everything will spell out style in a fantastic way.
Use blue for royal beach effect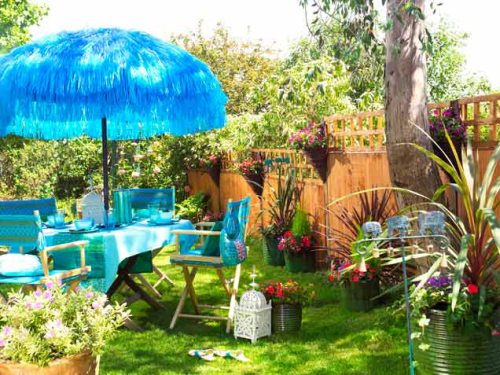 This is the divine way to unwind. Turn your garden into a beach from Hawaii. Check out the bold use of the color blue, right from the umbrella to the modern, blue chairs. If you don't get sea sick so easily, then blue would end up being your favorite color.
Oceanic artwork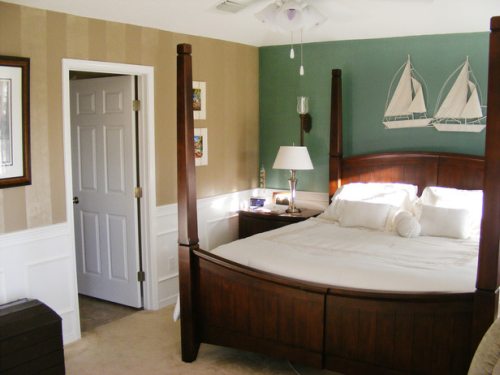 Pin up some miniature, eye catching sailboats on the wall for a pretty nautical effect. The room's color combination and the furniture would do the remaining trick for your eyes. It's not only a very pleasant combination, but also very economical.
Show off your sea collection in glass cabinet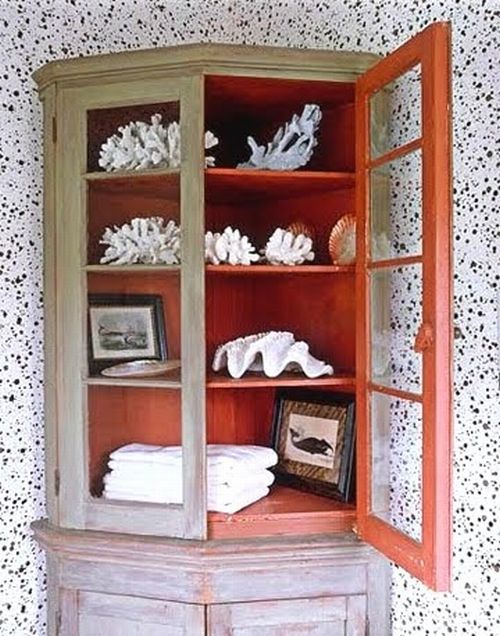 Organize your sea shell collection in a glass cabinet and let the visitors ogle at your fantastic ensemble. Putting together such a vintage styled theme is not easy, but then, if you want your living room to look simply the best, then you would need to invest a lot of time, patience and few bucks.
Set sail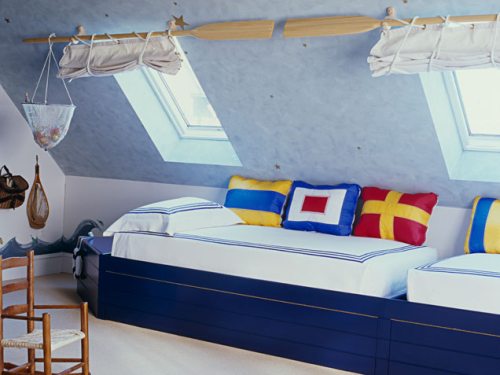 Connect your drapes with some vintage oars. Let these sails descend coyly over your white windows. The effect would unfold very beautifully, adding a sweet charm to your room. This decor is ideal for a boy's room.
Redecorating is the key to your problem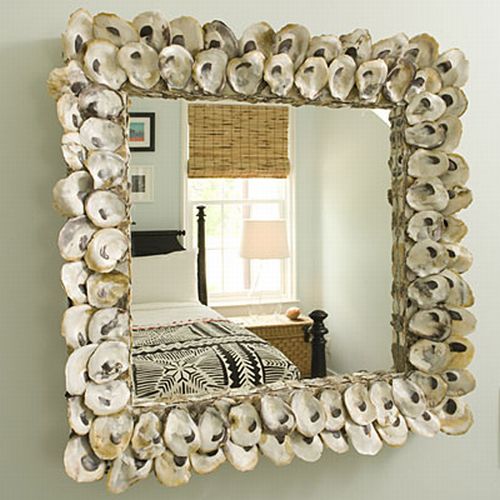 Don't redecorate your whole house as refurbishing it will cost a fortune. Try fixing up the things you already have at home. How about converting the mirror and making it into a beautiful artifact to grace your living room? Inject a gentle beauty into the mirror by dazzling it up with a collection of sumptuous oyster shells. All you need is a little bit of gum and oodles of patience. Rest, all you need to use is your creativity.
Create a pretty garland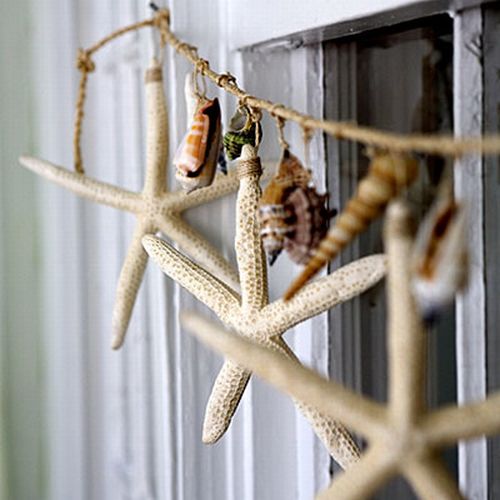 Pin up a few sea shells, star fishes, etc. on a rope and hang them onto the door sill. These will not only make up for the missing wind chimes in your house, but would even add a lovely bit of grandeur to your otherwise dull surroundings.