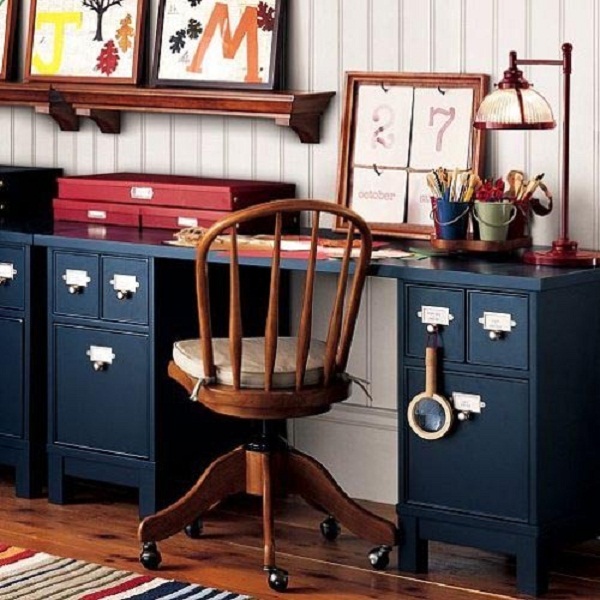 Kids' furniture not only needs to be functional but should also be interesting enough to allure the kids to use them. The bright colors, versatile designs and safety are must-have features in kids' storage furniture. Although, there are plenty of storage furniture options available in the market, finding the right pick for your kids' room can be an overwhelming task. Here are some of the most exciting and versatile designer kids' storage furniture to help you decide the right one for your children.
Kids storage furniture by MooreCo Inc.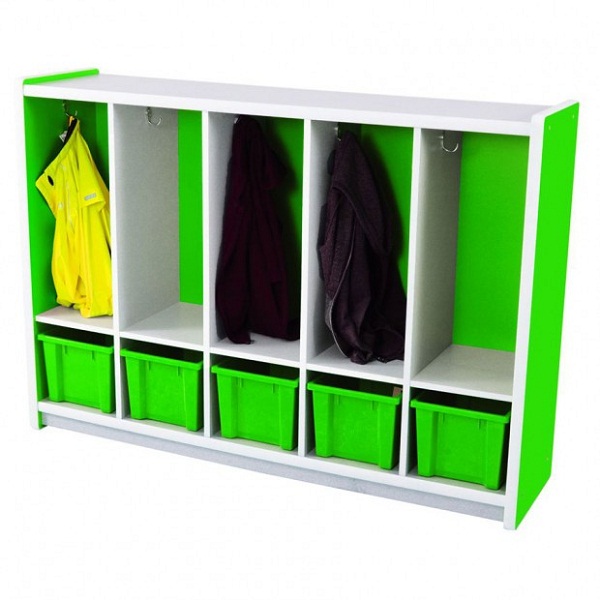 The Brite Coat kids' locker by MooreCo Inc is a bright, fun and contemporary locker with great space to keep your kids' room clutter free. The locker designed specifically for kids has two sections that include hooks on the upper deck to hang coats and jackets, while the bottom cubby with baskets help them keep their school supplies in an organised way. In a bright and playful color combination of white and florescent green, the Brite coat kids' locker will surely be welcomed by your kids in their room.
Writing desk, storage and chair from Norwegian designer Amy Hunting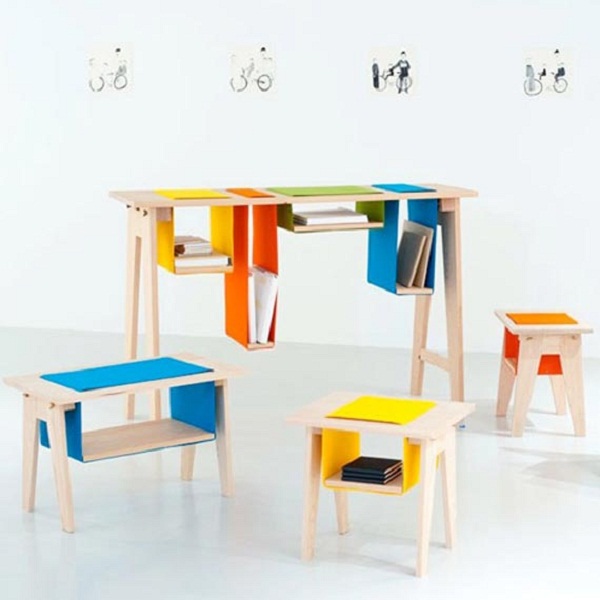 Designed intuitively by Norwegian designer Amy Hunting, multi-functional furniture for kids can act as a chair, storage and writing desk. The versatile all- in-one furniture will be a great addition for contemporary kids' room. In bright, peppy color combinations and various interesting shapes, the striking furniture are fun and light for the kids to enjoy their study time on. With practical shapes, the kids' furniture also provides great storage for kids to organize their books and other stationary items.
Kids schoolhouse storage desk, Pottery Barn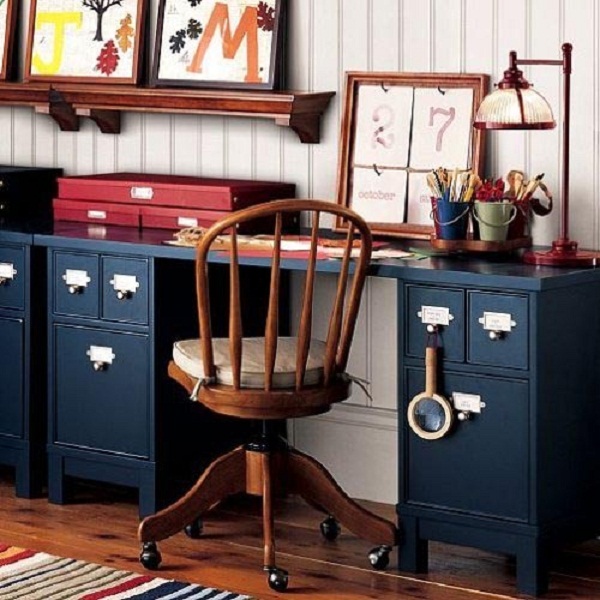 Add the warm vintage touch with to your kids' room with the schoolhouse storage desk by Pottery Barn. A perfect combination of style and functionality, the schoolhouse storage desk will create a classic vintage school ambiance. The storage desk crafted with wood and with an excellent hand applied finish will also provide an efficient solution to your storage requirements. The elegantly crafted desk has two bases with two small drawers in each base, to store the school supplies and CDs. There is also a large drawer for storing files and heavy items. The drawers are fitted with smooth wood glides and have the brushed metal hardware finish on them.
Contemporary kids modular storage by designer Jannis Ellenberger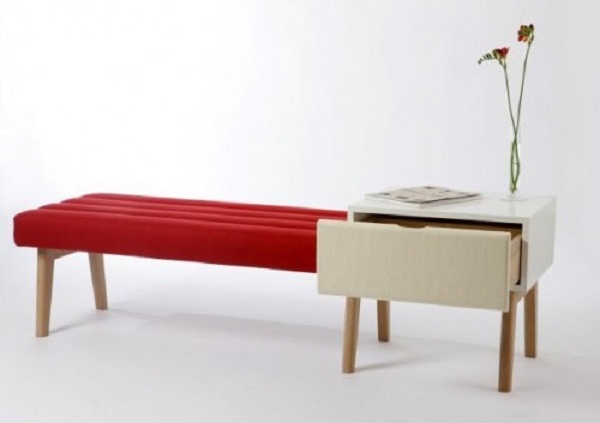 The unique modular storage, Contemporary Kids by German designer Jannis Ellenberger is intuitive and versatile furniture with relaxing working and seating options for the kids along with the storage. Contemporary Kids storage system is made with oak wood, melamine and felt for the comfort and safety for the kids. In vibrant colours and whimsical fun design, Contemporary Kids will make your children play comfortably. You can also add a clip lamp on the table for the lighting.
Multifunctional chair and ctorage by Judson Beaumonts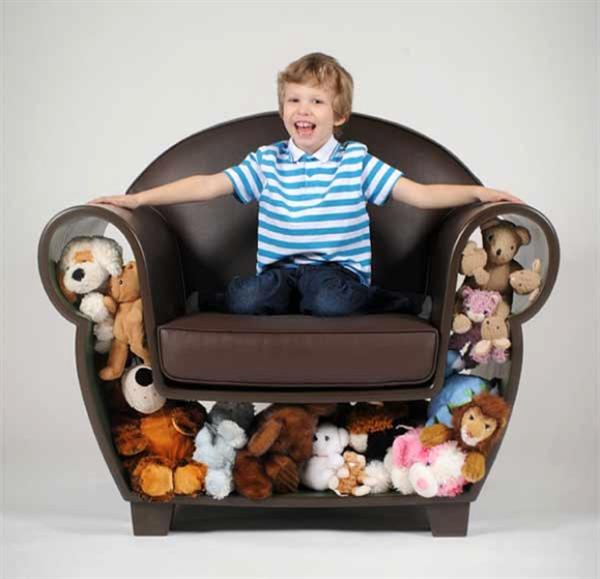 An uber cool multifunctional chair and storage Hollow by Judson Beaumonts is surely going to make your kids excited and happy. The chair with a unique open storage is fun and functional both. In the shape of an ordinary chair, the large cavity beneath, in the shape of the seat itself makes it a striking and distinct design. True to its name, hollow in the chair serves as a great storage to keep their toys and dolls in. The chair not only takes the clutter off the floor in the kids' room but also creates an interesting and funny view of toys and dolls peeping out of the Hollow chair.
Ottoman kids seating furniture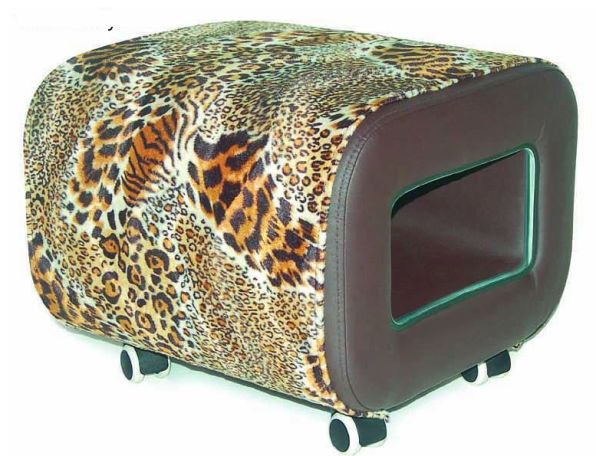 The leopard print ottoman with the storage beneath is an interesting addition for your kids' room as a seating cum storage furniture solution. The storage ottoman with wheels is also practical furniture for kids' to make it easier for them to move around.
Playful wooden kids storage furniture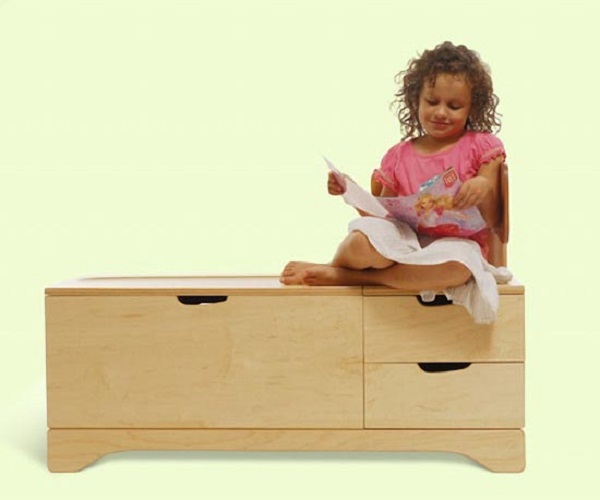 This chaise cum trunk styled storage for kids' room is unique and quirky. With an intuitive and intelligent design, the playful wooden storage has a ply backrest over it to make your kid sit, play or take rest on the top smooth surface of it. The kids' storage furniture has a big storage with enough space for heavy items and big toys, whereas the other two medium storages can hold the stationary items and school supplies. Opening and closing of the storage is designed vigilantly, keeping the safety of the little and delicate fingers of your kids in mind.
E-glue duck storage furniture for kids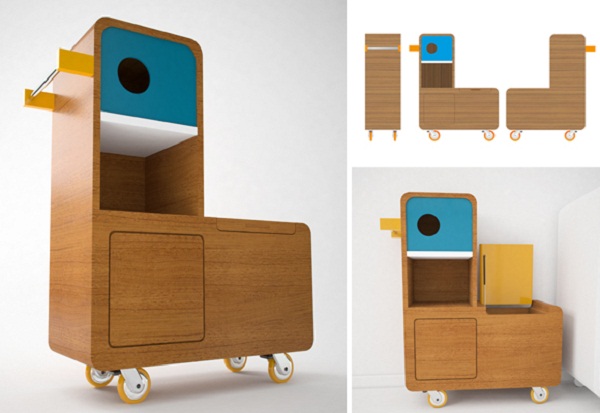 Quackie is a super cute and fun toy box for kids' room by e-glue. Intricately and playfully designed, Quackie is a unique and striking wooden storage solution in the shape of a duck. With a well thought of and character coordinated color combination, the whimsical duck storage is surely going to be your kids' favourite furniture in their room. The blue headed duck with yellow beak is easy to move around with a wheeled base. Absolutely safe with no sharp edges, Quackie has clean lines and useful storage to make it an ideal addition to kids' room.
Children cube by Laphoeff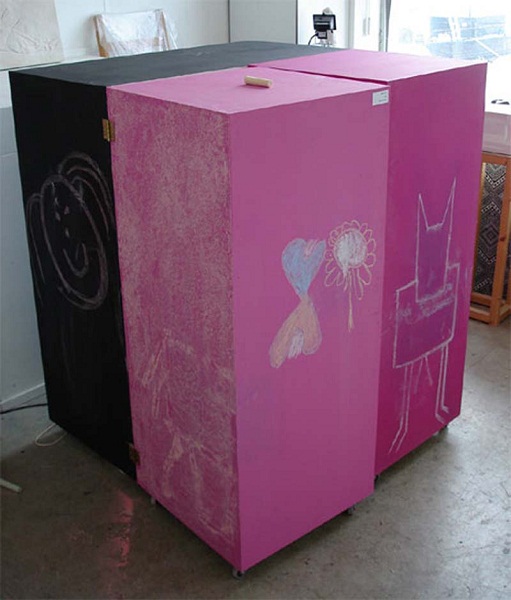 Children cube by Laphoeff is a space saving and practical storage solution for kids' room. A compact and minimalist storage with plenty of space to organise the kids' stuff will help you keep the room clutter free. In cute pink color, the storage is not only versatile but is fun and interesting as well.
Toy storage by Guidecraft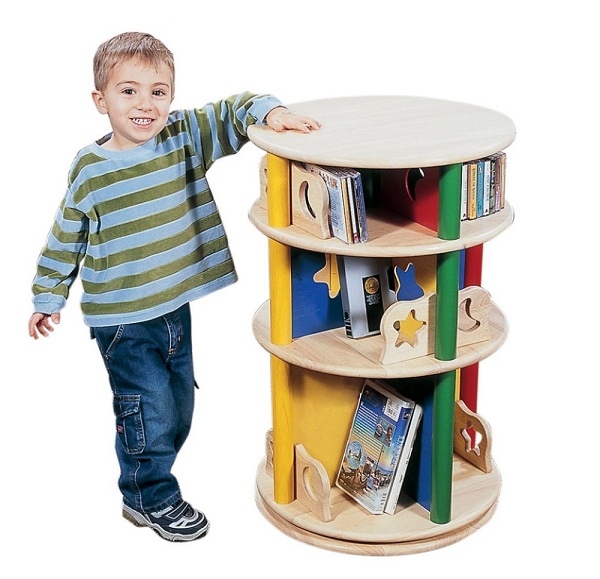 The Moon and Stars media carousel by Guidecraft is a media storage solution for kids' room, which can also work efficiently as the toy storage for kids. The handy toy storage unit is made with hardwood making it sturdy enough to survive in the kids' room. The bright and vibrant colours make it pleasant and appealing to kids, whereas the rotating base provides an easy access to the toys, books or any media items such as, CDs and DVDs stored in it.