When everything in terms of interiors, is getting infected by cool designs then how can home offices be ignored? There is a sea of furniture options available, which can baffle just anyone around. But, you should cleverly choose what suits your needs and in turn will help increase productivity at work with all the comforts intact. Some furniture items are just suited for small spaces, while others further accentuate the look of a larger room. A practical yet intricately designed office area will stand out and become a reason for spending more time in the office. Enjoy the designs of some high class office furniture and make a note of all that you need as per your taste and needs.
Tazio CEO wood office furniture by Uffix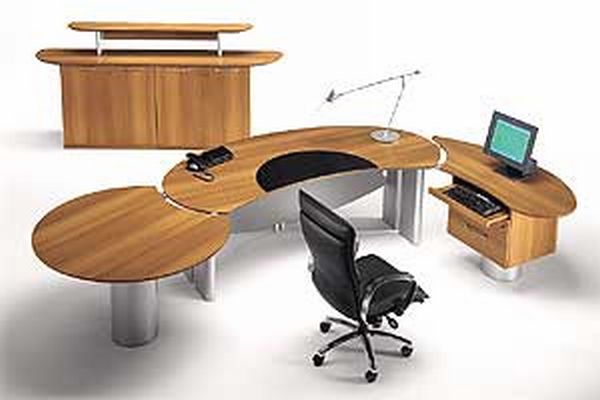 The introduction of computers in our lives demands extra space on the desk to accommodate all the necessary items. Tazio CEO wood office furniture by Uffix will leave you awestruck with its capability to serve as a desk, computer table along with an additional conference end. Unrestricted leg space makes it rank high on comfort.
Diamond office furniture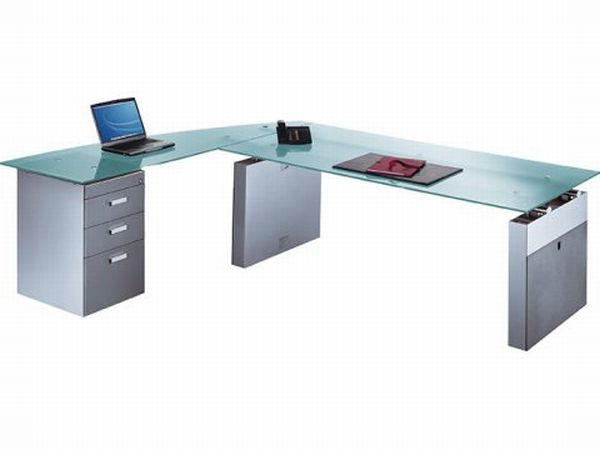 Inspiring purity and dynamicity is Diamond office furniture. The glass and metal desk is a stylish and contemporary alternative to a conventional desk. The standard rectangular shape is beautifully complemented by the presence of frosted glass with a green tinge, which makes it shine like a well cut diamond.
Executive office furniture by WertelOberfell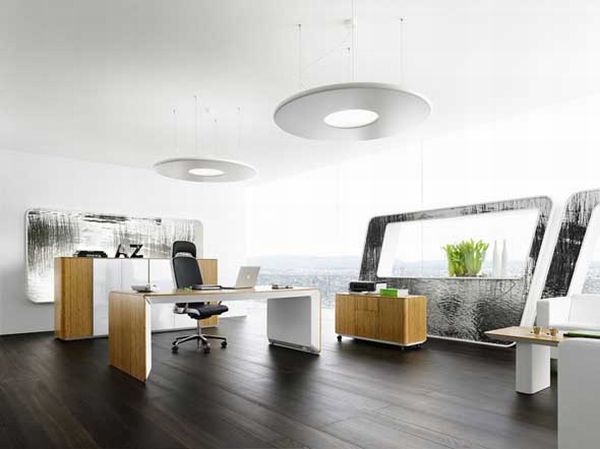 Ensuring a beautiful working space is pieces of furniture by WertelOberfell. It takes care of all the needs without compromising on form and functionality. Executive office furniture comes tagged with a lot of modularity and its modernity will spill endless magic.
Modern minimalist office furniture: Millerighe from Manerba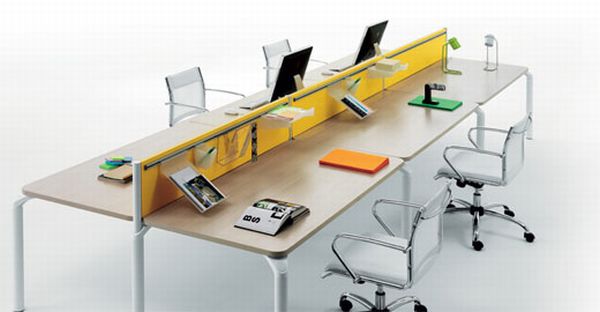 Fetching inspiration from modern office equipment is Manerba's Millerighe furniture line. It will create a perfectly harmonious office environment and also increase productivity at work. Modern minimalist office furniture comes complete with partition screens, ensuring privacy and letting people concentrate on their work with minimum disturbance from others. So, swap your office space into something truly spectacular, which will spill elegance with its simple shape.
Office desk by Greek designer, Tsigos Design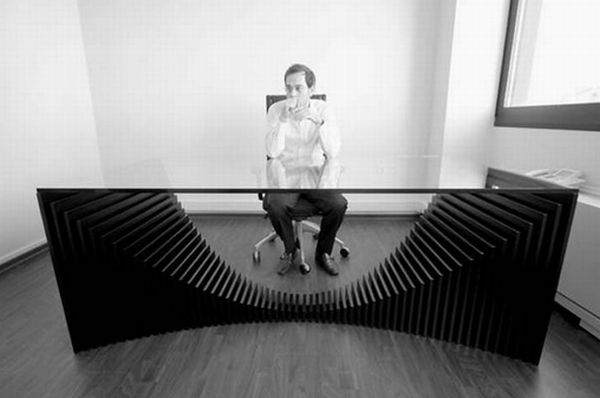 Are you getting irritated working on the same desk day after day? Greek designer, Tsigos Design, presents a sleek office desk, which is bound to fetch a lot of attention. What makes this desk perfect for a modern office environment is nothing but its clean and simple lines. The transparent glass desk will give a clear view of the slated base, which has been placed together in a tasteful way. The eccentric placement of the desk will smother the place with sumptuousness and give a streak of newness to a dull working environment.
Karel Boonzaaijer and Dick Spierenburg MeMo office furniture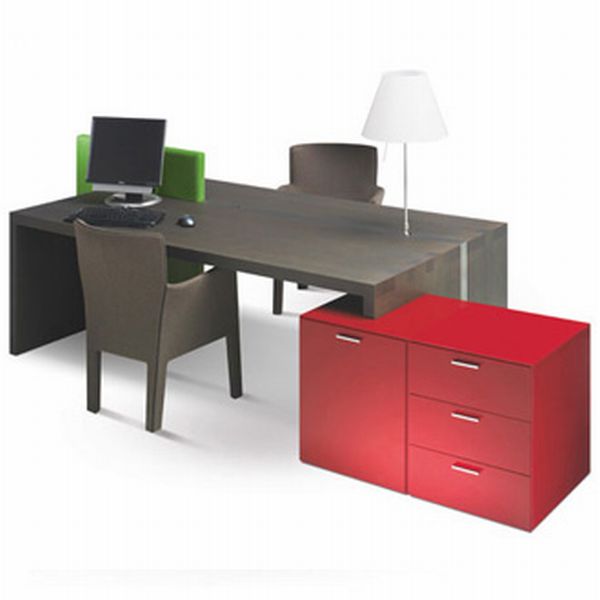 If you get attracted towards simple designs that ooze a lot of charm and style, then MeMo office furniture by Dutch designer duo Karel Boonzaaijer and Dick Spierenburg will conquer your senses in no time. MeMo office furniture has been created on the lines of modernism, which will enrich the working atmosphere. The design gives a playful vibe and its highly functional traits are worth drooling over.
Paroda designer office furniture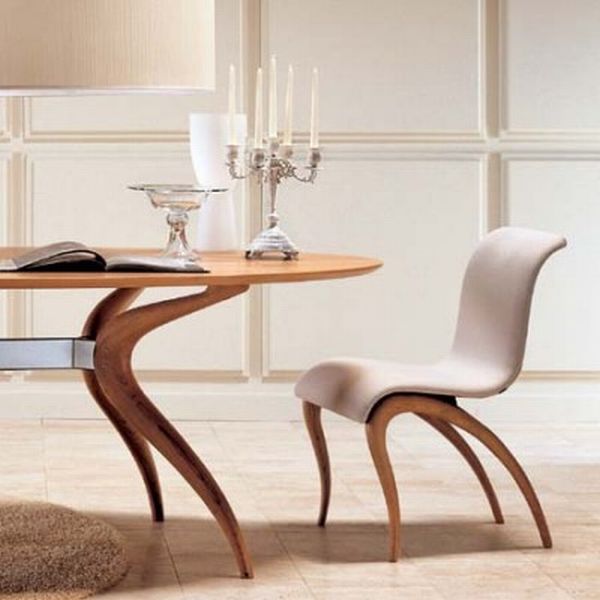 Say goodbye to typical looking office furniture and welcome refreshing designs by Italian manufacturer Paroda. The designs are pretty interesting and will manage to draw a lot of attentions, working wonders in an office setup. Paroda designer office furniture ranks high on the functionality graph and will intelligently use the space. The visually appealing pieces of furniture will enliven the area, giving the office a strikingly distinctive appeal.