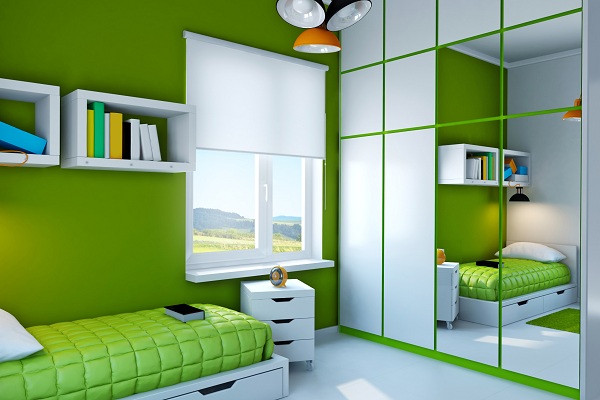 Is your daughter stepping into her teenage? You must be looking for some brand new bedroom designs for her. We have bedroom design ideas for both stylish and pompous, and simple and sober teenage girls. Girls generally prefer to have tones of pink, red and orange; but if their bedroom is colored and arranged with distinct shades then it would a whole new experience for them. Let's begin the task of designing a teen girl's room.
Location of the room
If your house has 2 or 3 bedrooms then try to give your teen daughter the middle most room in order to keep herself in your observation most of the time. Teenage is a stage when girls tend to develop various interests and they should be under parents care all the time.
Design of bedroom
Young girls prefer to have light yet delightful colors all around them. So make sure that you first discuss with your daughter about her choice. Also suggest her to mix two shades to give an exclusive look to her room. Moreover, the room should be designed in a way that she can keep all her possessions in her room itself. There should be spacious wardrobe, a study table and a bed in the room for her convenience. If the room size is big, she can have few chairs and a bench as well to make her comfortable while not sleeping or when her friends visit. A dressing table is also necessary furniture in a teenage girl's room.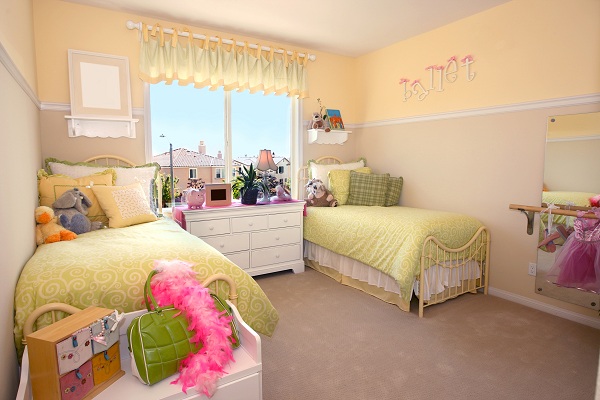 Bedroom accessories
The room should be arranged in a way that anyone can guess it a girl's room. Usually, girls love to have everything matching in their room. Like bed sheet, curtains, pillow covers, cushions and even her slippers to be colored alike. So, keeping this in mind, accessorize your teenage girl's room. Satin, velvet and any other soft material go well in a girly room. For some more fun, decorate colorful artificial flowers in the beautiful vase. Soft and cuddly toys also give girlish look to the room. Furthermore, if your girl loves to flaunt her style in her room then let her personalize as per her choice. She can even put her pictures in designer photo frames to give a customized look to her room.
Whatever is your budget and design plan, it is recommended to keep the accessories minimal so that it doesn't become tedious to change them quite often as per your teenage preference.