Ding3000, the noted German studio has created a lot of funky
bits of furnishings over the year. Their latest offering is a project they
created for Normann Copenhagen, the famous Danish brand. The new project is
basically a set of coffee tables that may look quite run of the mill until you
look closely at their tangled up legs.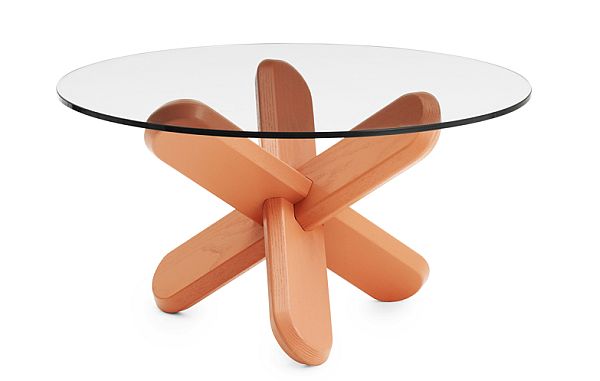 From a distance, it looks like the coffee tables are all set
to trip and fall but its designers assure us that not only are the legs of the
coffee table made to look that way on purpose but they also have a special purpose.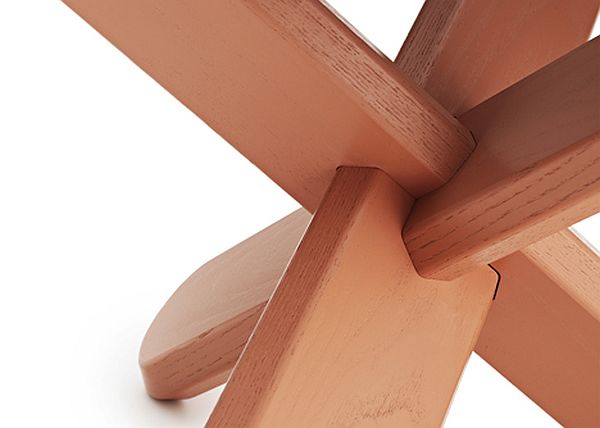 You see, the coffee tables' legs are created to fit
seamlessly with each other through an interlocking joint. While wood joints are
one of the most neglected details for the beholder and owners of furniture, to the
woodworkers and furniture craftsmen, these joints take some serious technical
knowhow to perfect.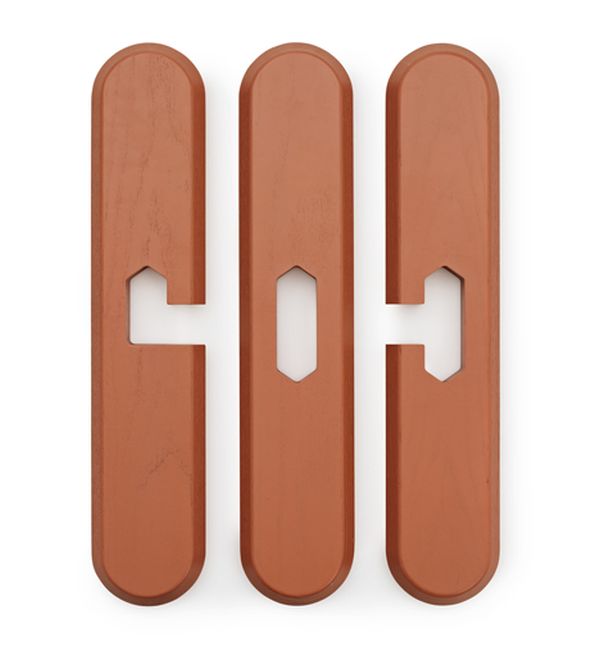 Usually such joints are carefully hidden within the
construction of a coffee table, the designers from Ding3000 have brought the
focus squarely back right onto the technique details through their funky coffee
table design.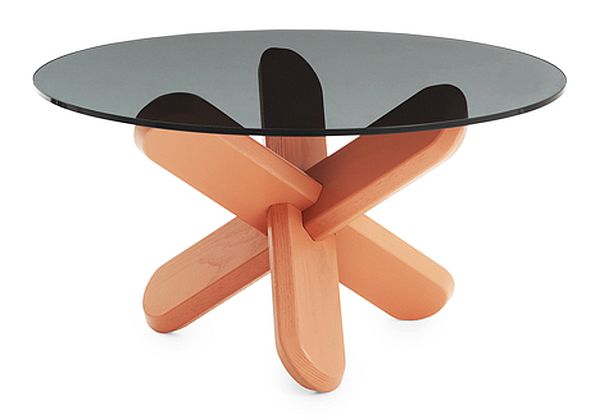 The interlocking wooden legs also serve a purely functional
purpose. The inseparable knot that joins them also ensures that the table remains
totally steady even when someone accidently bumps into them.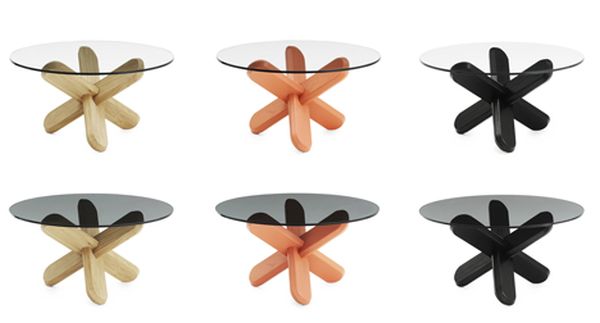 Another technical detail that the designers hope to
highlight through the project is the lost art of creating interlocking joints
in wood furniture that do not require nails or screws.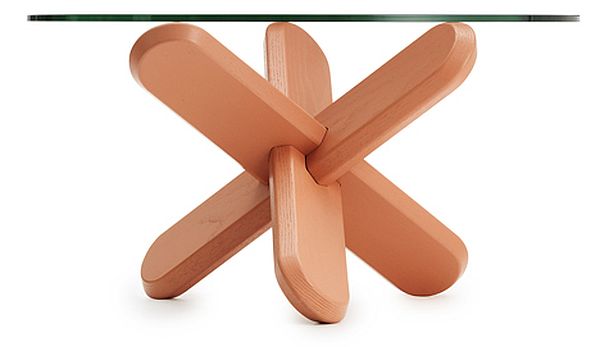 These legs only need to be fitted together using the slots
to create a fabulous sculptural form that instantly become a base for a glass
tabletop. The tabletop for the coffee tables are offered in smoked or clear
glass while the legs can be bought in a black, orange or natural finish.