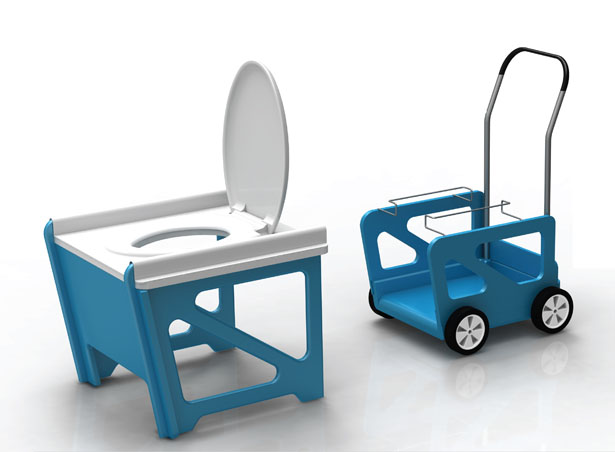 Designer/Manufacturer
Overview
During an hour of natural disaster, toilet facilities are often tend to be scarce making it difficult for the disaster struck people to attend the call of the nature. This makes people to dispose of their feces in public or lakes, tainting the environment and water, and leading to outburst of various diseases, such as cholera. Keeping these problems in mind, designer Rahim Bhimani has come up with Disaster Relief Toilet System to ease out the problem of disaster struck people.
What's unique
D.R toilet system uses a flat pack organism, which aids people suffering a natural calamity. This product comes with four main essentials,
1. Flat pack toilet
2. A cart
3. Biodegradable bags
4. A tent system to provide the needed privacy to the user.
High Points
D.R toilet system chiefly consists of four elements. This toilet is quite easy to be assembled without any guidelines.
Moreover, it features a tent that offers the privacy along with declaring it as a toilet area.
The biodegradable bags available with this toilet system easily allow the user to dump and bury the waste without harming the environment.
Furthermore, with the help of a cart available with this system, the user can displace the biodegradable bags of waste and easily dump them in a pit.