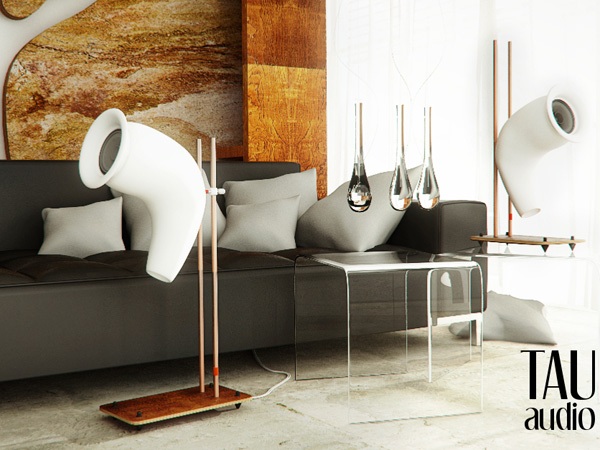 The inspiration:
The idea that was conceptualized by Andrej Cverha from Hangar Design Force was essentially to create an artifact that would appeal to both the designers and the audiophiles alike and to make it out of 'green' material.
Resources:
The speakers have some very aesthetic shapes and contours that make use of waste paper and cardboard for the base and are later given an epoxy finishing.
The features:
The TAU speakers have a very modern appeal as they enhance the look of any room with their cable-free exterior. The cables are neatly tucked away in the rods that are placed near the speaker. The eco-friendly nature of this product is itself the most appealing characteristic of the TAU speakers.
The efficacy:
These speakers are essentially a designer's delight as they look very chic with their ivory white exterior. Above all, they are placed on a trolley with wheels, so they are very mobile and can be rolled to any place. The finishing of the speakers is much chiseled and fine – moreover, one does not have to worry about concealing cables as they are beautifully encased inside rods that run along side the speakers.
Via: Yanko Design