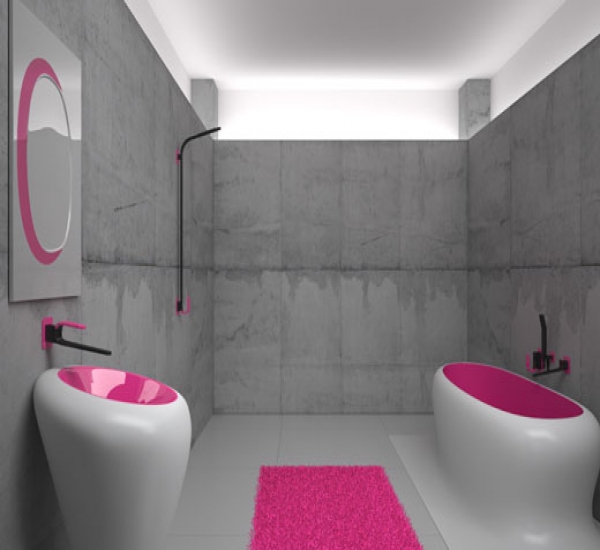 Standing in a shower spray, with water drops gently sprinkling onto your body or lounging in a bathtub scented with aromatic rose petals or swaying to a lilting melody with the hand shower as a mike in a shower cubicle – whatever be the route you take, the ultimate destination is a relaxing and rejuvenating bath. A bathroom is a room to relax and unwind, to refresh and rejuvenate and to cleanse and coax your body out of its tired senses. A few changes here and there, can transform a mundane bathroom into a luxury room. Let us have a look at some of the dynamic bathroom designs.
Modular bathroom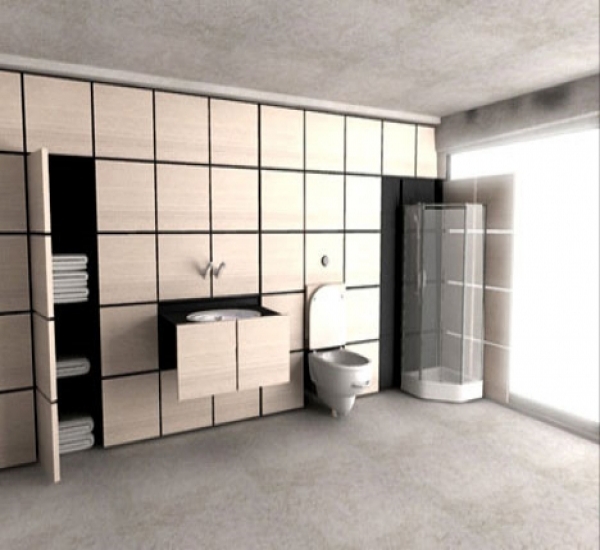 Imagine having your bathroom hidden behind a wall? Impossible? Not at all if you try your hand at this modular design. This modular bathroom, when not in use can turn into any ordinary room – why – even your living room. Just pull out all the fixtures closeted away in the panels and presto, you have your basic bathroom .The shower, the sink, the towel racks and even, the toilet – all are tucked away in this symmetrical black and white modular bathroom.
Futuristic column bathroom design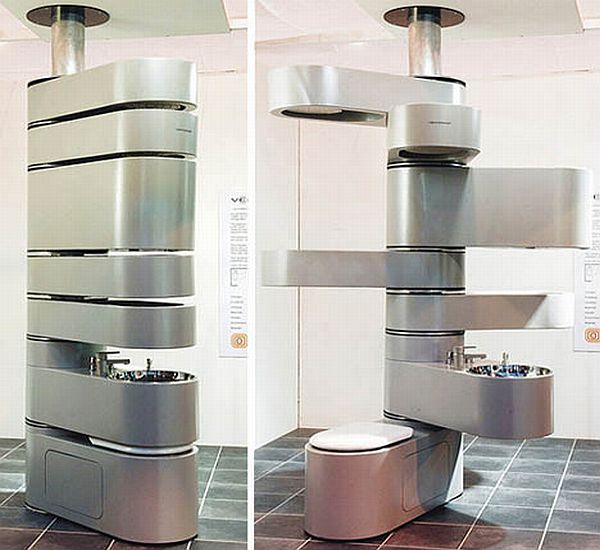 This unique tubular structure can be well mistaken for a column but no, it is a bathroom in itself. A futuristic space-saving design which steals our hearts with its novelty, this columnar bathroom has everything from the toilet to the sink -all hidden in its panels. Swivel out the panels to reveal your bathroom utility and swivel in to conceal the same.
Ultra modern Ebb bathroom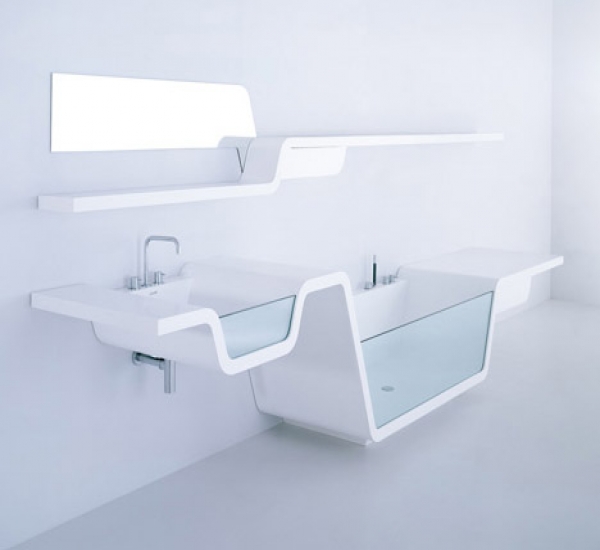 This ultramodern Ebb bathroom is aptly named as its design lines ebb and flow like a tide. All the utilities are concealed compactly behind sleekly designed interiors which, by themselves, hang slender on minimal concealed supports. Fabricated by Us Together, the elements of the Ebb bathroom fit together aesthetically in slim lines in understated elegance.
Modern vision bathroom from Rapsel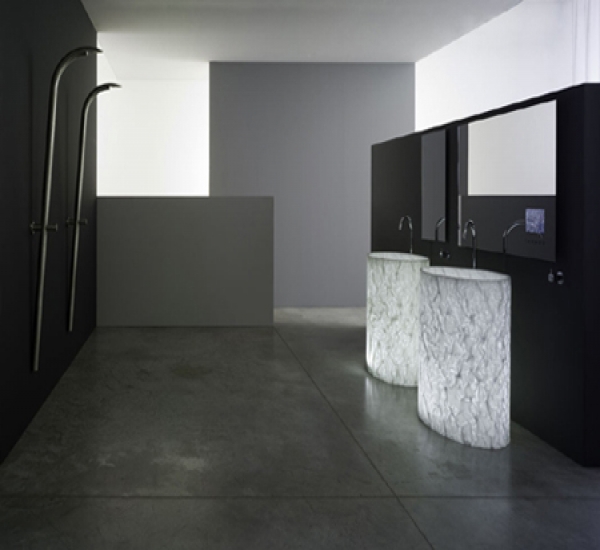 The Vision bathroom from Rapsel captivates you with its crinkled paper effect featured in its utilities. This unique crinkling material allows light to pass through, giving a nostalgic night-glow effect.
Contemporary Oval L'uovo bathroom from Gimmegi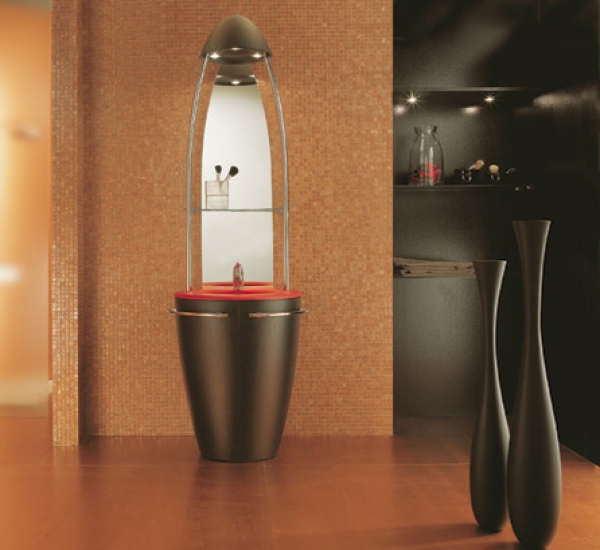 This novel oval bathroom shaped like an egg called L'uovo, integrates light, mirror and sink – all in one compact unit. Its unique blend of function and style is amazing and space-saving.Ideal for any trendy interior , this unique design from Gimmegi is retro yet futuristic.