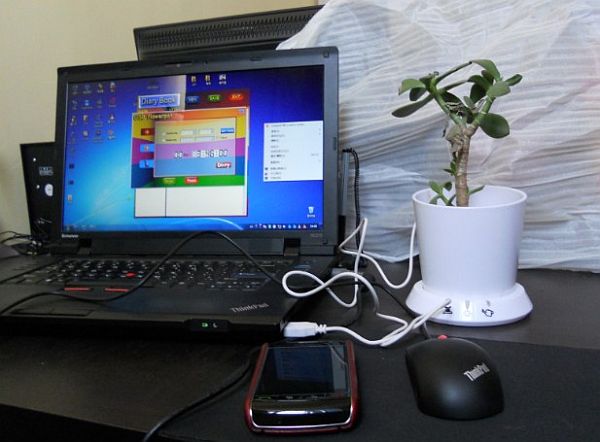 Modern technologies are going "green" in many ways. On the one hand we try to take our world into green surroundings, on the other hand we get the green into our world, our homes! And so, more and more plants are moving indoors and technology is finding ways to make that process elegant and neat. Electronic flowerpots ensure that you get green indoors without "soiling" your home and without the hassles of maintaining the plants. Presented below are six electronic flowerpots for your home.
1. Hydroponics flower garden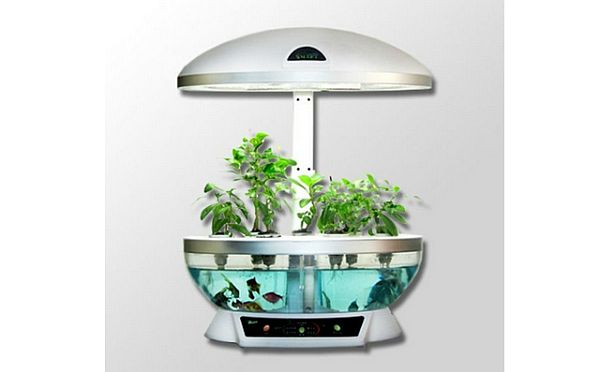 Hydroponics is the art of growing plants without the use of soil. The neatly designed 'pot' is a three-in-one. It is a plant pot, a mini aquarium and a lamp! With eight openings on the central plate for sowing plants, you can grow your own garlic, basil, tomatoes and a host of other herbs. The seeds come along with the pot. It can be a good learning experience for the children with green thumbs. The aquarium definitely adds charm and decoration to the home. All the parameters of the aquarium can be electronically controlled. This 'lamp' weighs only about 7 kg totally and has a built in intelligent light system and a smart irrigation system which ensures automatic circulation of water and supply of fertilizers to the roots. Use it in the kitchen as a counter top or in the living room as a center piece. It does well in both locations!
2. Digital pot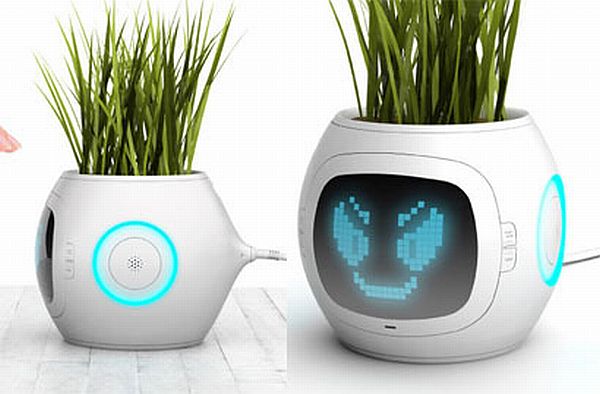 This digital pot is literally a delightful 'expression' of creativity. Shaped like a large drinking mug, it just needs a source of power to do all the gardening in your home. When you grow plants in it, the pot intelligently assesses the level and state of the soil, humidity, temperature and water levels. If the levels are fine, it 'smiles' at you! And if you have been careless, be prepared to receive a frown! Its intelligent overflow system ensures that excess water is drained out. The most awesome feature is that the pot can be connected to a computer via USB and all the plant data can be downloaded and parameters uploaded!
3. LED flower pot (BNL-303151)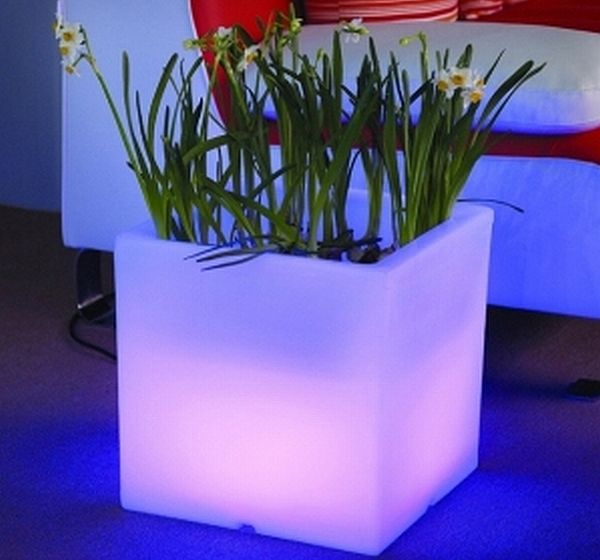 Here is a pot designed to light up your homes! This illuminated cube comes in an array of colors and an array of uses. On the face of it, it appears like a planting pot. But, it has a water reserve below in which you can keep your pet goldfish. Add a cushion and it gets converted into a stool! Finally, it acts as a creative and beautiful decorative piece. The LED light changes into different colors at different rates, which can be set through a remote control. The brightness levels too can be controlled. The price of the pot is negotiable and so get your bids ready!
4. Click and grow electronic flowerpots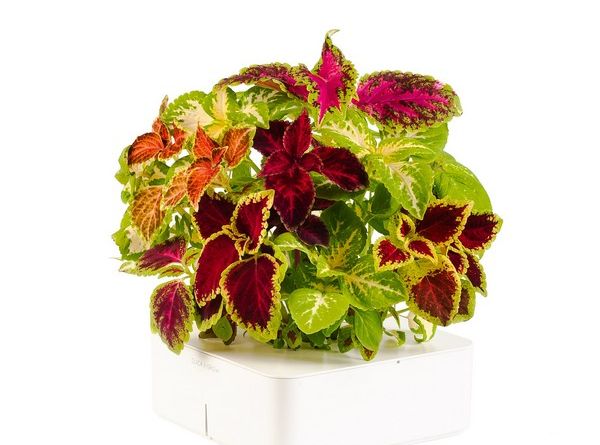 Embedded with hydroponics techniques and latest technology, these flowerpots bring you plant growth at the click of a mouse! The pot arrives in two modules. The flowerpot module arrives with the sensors, electronics, reservoir, pump and batteries. The plant module arrives with the seeds, nutrients and the custom made software. Measuring all the parameters in the pot, the pot checks on the input data that has been programmed in. It accordingly modulates the air, water and nutrient supplies. All you need now is a green index finger – to click on your mouse! This is definitely a clean and elegant way of growing decorative and edible plants at home.
5. USB flowerpot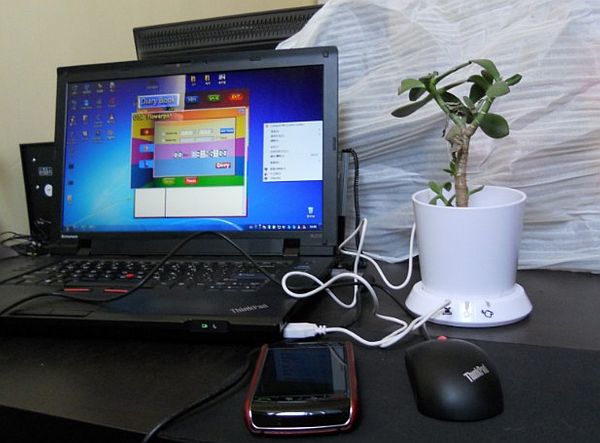 Well, more of nature is getting on to the desktop! First it was a mouse. Then there were Apples! And now, a flowering pot too! This concept has been discussed before. Place the pot on the desk and connect it to your computer or laptop via the USB cable. Install the 'pot software' to the system and connect with your pot. Now, the nutrient and water needs can be downloaded from the internet and uploaded to the pot! Get your regular reminders about water, sunshine and nutrient needs also.
6. LED flower pot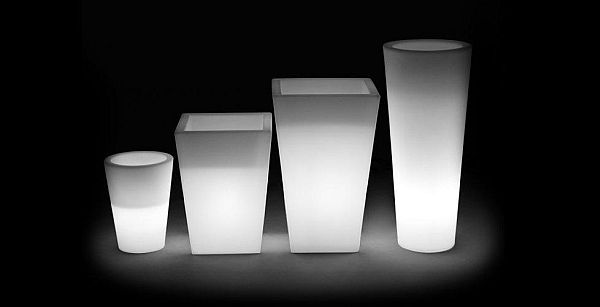 These mysteriously glowing lanterns are LED powered flowerpots which come in various shapes and sizes. Waterproofed and durable, the pots have a touted lifetime of 10 years if maintained carefully. They come with rechargeable batteries and an electrical adapter. Controlled by a remote, these pots have options to choose between sixteen colors and different styles of flashing displays. The pot can be utilized both indoors and outdoors and can act as decorative pieces all by themselves. In fact, the entire lighting in some spaces can be done only through these 'planted' lamps.