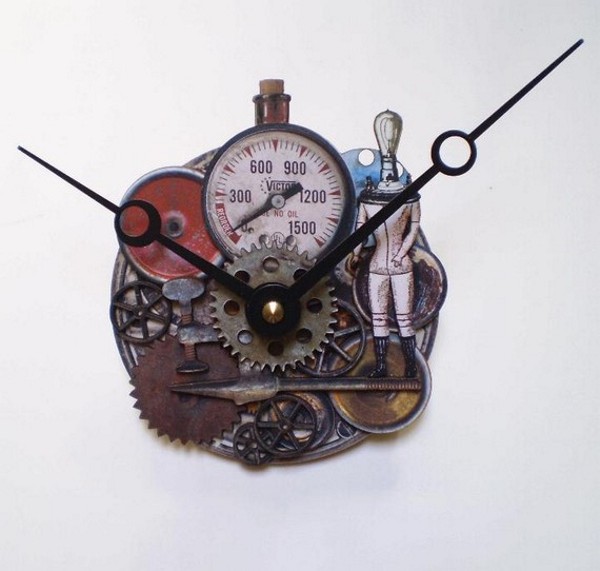 What is it?
For those who are obsessed with such Steampunk objects, this distinctive clock called the 'Steampunk Clock with Light Bulb Head' is worth being a part of your collection. The clock displays pictures of pulleys, steam pressure gauge, wheels, gadgets, and a man with a light bulb head etc. This artifact can also serve decoration purpose which can add an antique and classy look to your home or office. It may also be gifted to others.

Features:
The clock has a radius of 2 inches whereas the minute hand is 4.5 inches long. The intriguing charm of the clock is endowed by the 16 non-working objects fixed on it. These objects are pulleys, wheels, gears, light bulb and not to forget, the steam pressure gauge and many others. These are simply pictures pasted on wood and cut with laser and then assembled on the clock. These pieces impart a 3D effect. This remarkable clock is a must for your collection.
What's different?
The clock is a real working clock though the gears do not work but they offer a rustic look to the clock. The objects on the clock appear real. This is a quartz movement clock and requires 1AA battery to make it run.
Price and availability
The product is available at Etsy for $32.00