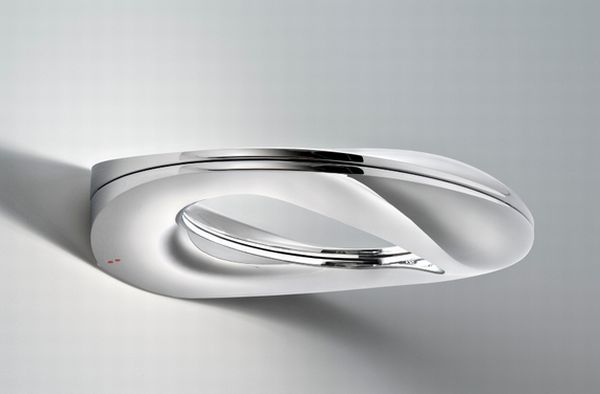 Crafted from new die-cast aluminum, Enck is a beautiful representation of functional art, which has been designed exquisitely by the designer Francesco Lucchese.
This lovely lamp takes inspiration from a light that gets filtered through a thin, imperceptible structure. Enck features a circular silhouette, absolutely inspired from the organic forms found in nature.
Enck is formed by the interlocking of two crusts, which draws inspiration from a shell. The base of this halogen lamp is designed in a way to offer you maximum ease of assembly and maintenance.
Furthermore, you can easily disconnect the lamp from the bracket fixed to the wall with just a slight pressure. Also, its bracket is quite versatile in nature that allows mounting on wall or ceiling to offer a bright and varied flow of lighting.
Moreover, this beautiful lamp is available in three colors- matt white, polished chrome and matte gold.