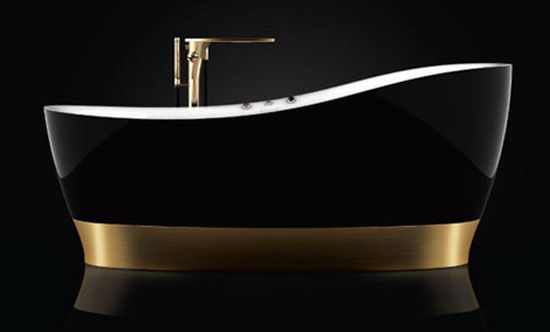 What a sensuous looking bathtub! Mind blowing, isn't it? This elegant and lush, award winning bathtub, comes from Mademoiselle Poolspa.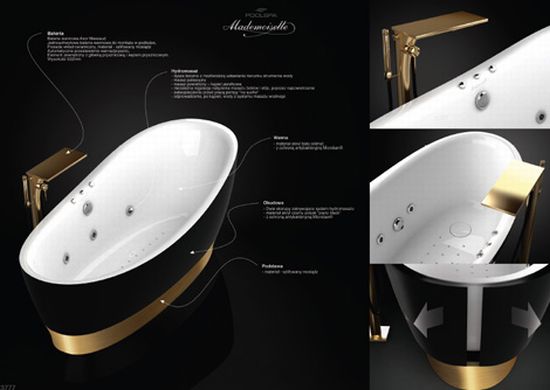 What's different? Modish and refined look is what makes this bathtub all the more inviting. The wavy profile of the rim adds individuality to its look. Black exterior, dull gold band around the bottom and a clean white interior, makes it look just out of this world. The statuesque bathtub blends tradition and modernity with ease.
Price and availability: Check out the company website for more info.
Via: bginterior