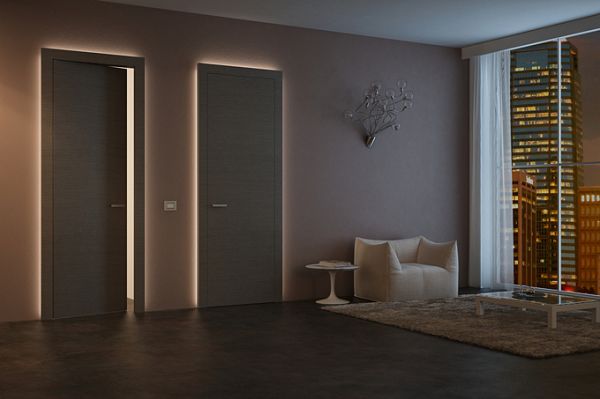 Here's a door that looks like the entry to a dream world. We are talking about the Noline door designed by Italian designer architect, Giorgio Senatore. This is a striking architectural innovation because the door panel periphery is lined and heightened by LED illumination, giving the impression of a sci-fi door to a dream world, a fictional world of your dream home.
The LED illumination also creates a 3D effect as if the door is floating on the wall surface. This floating impression of the door is even more pronounced on account of the fact that the door has a thin invisible frame, which is set into the wall and also attached to the door panel by an innovative architecture using no screws at all. This no-screw, LED illuminated door is the perfect choice of a minimalist decor with just a wall and a door panel, because the door itself is a work of art.
The work of art is even more justified by the fact that the Noline door has continuous wood grain patterns, flowing from the door panel unto the frame. This continuity gives a sense of soothing relief to the eyes as well as to the interior decor of the room. You can set the Noline door in a minimalist decor as well as in a modern decor with door frame and casing.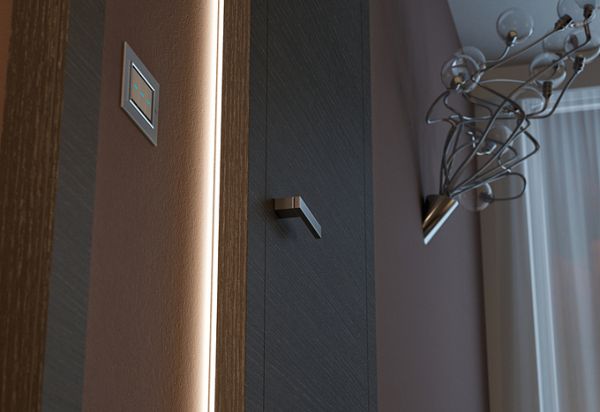 A further key point (or keyhole point) in the minimalist artistic design of the Noline door is that the door does not have any keyhole. There is no need of any key to enter your dream home, or your dream room. The door is locked by a hidden magnetic system. Welcome to the dream 3D world of the Noline door.
Via: Reddot