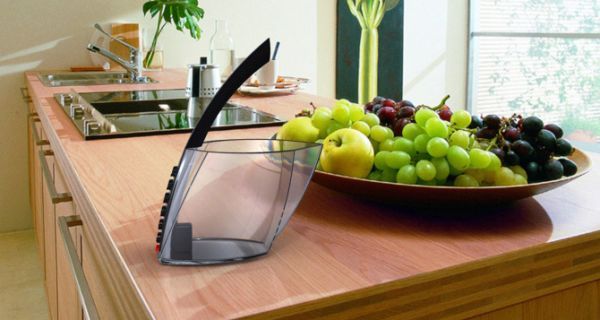 The kitchen is a place for all the housewives out there and also for the males out there who are really into the world of cooking. Working in kitchen is fun when you have got interesting and cool things in it. The days' are gone when the kitchen meant those big gas stoves and the old aged utensils used for every basic purpose. This is an era of ultra-cool and gorgeous utensils that not only are stylish but also adds to the overall beauty of the house. The measuring utensils are one of the most used utensils in every kitchen and people usually don't bother changing them. But with the development of technology there are new and stylish measuring utensils in market these days' which have completely changed the meaning of measuring utensils. Some of these utensils are so gorgeous that you will really find it hard to ignore them. So, here is a list of eight essential measuring utensils for modern kitchens which are creating a buzz around. Have a look!
1. Smart measure cup by Ryan Eder and Chris Daniels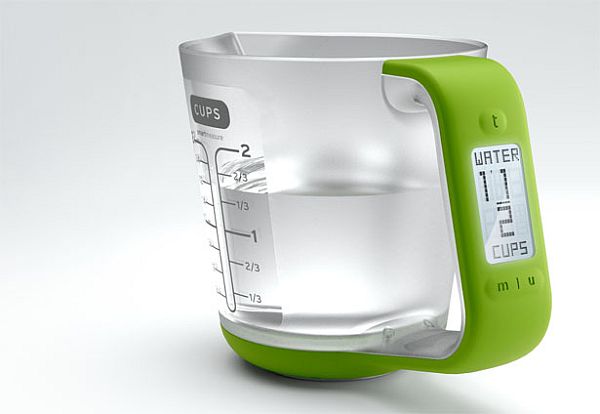 The world is going digital and this unique change is highly appreciated in terms of style and usability. Here is a digital cup for all the kitchen freaks out there. Bored of measuring with your old and useless tumblers, this is the gadget for you all. This is a cool digital measuring cup that displays the quantity of water or any liquid filled in it. The quantity is displayed in the handle of the cup.
2. Spaghetti measure by Joseph Joseph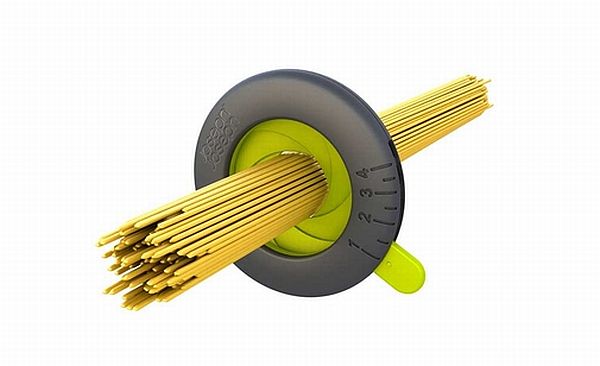 When it comes to spaghetti, it is really hard to count them bare hand. So, now here is a cool device for all the people out there who have been looking for an alternative to count the Spaghetti. This is an awesome device which can easily measure about 1-4 servings of various pasta's with a cool camera type of functioning. It is designed by the UK designer Joseph Joseph and is highly appreciated for its unique concept. It is priced at just $8.50.
3. Tutti measuring spoon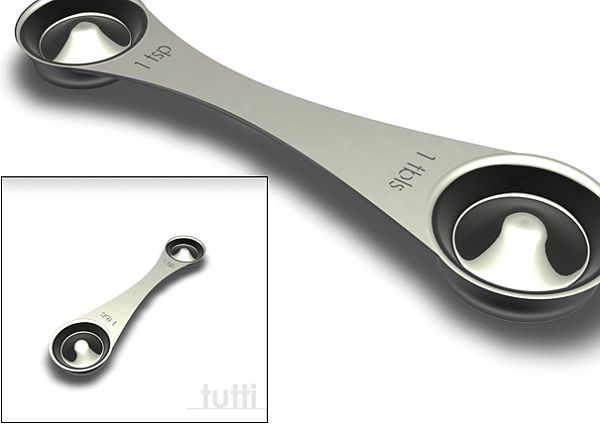 The spoon becomes a mess when it comes to measuring stuff. But to serve you all with the latest concept idea, here is a cool spoon which is named Tutti. This is no traditional spoon, indeed its freaking way better than those traditional spoons that could serve one person at a time. This awesome spoon has four measuring spoons in it. So now you can do four stuffs of measuring using this single small and compact spoon.
4. Nu-Scup liquid & dry measuring tool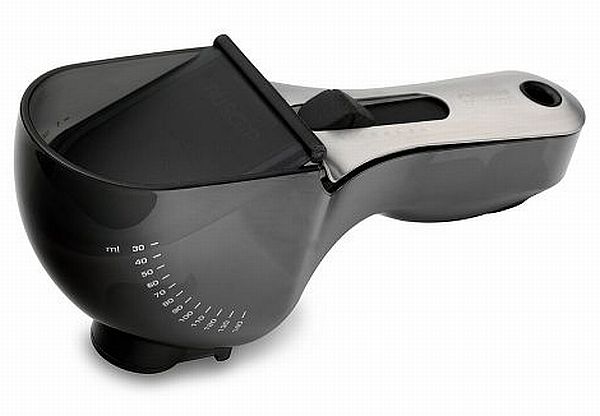 The measuring of liquid is a bit mess when it comes to be measured using kitchen utensils. Here is an awesome alternative named the Nu-Scup liquid & dry measuring tool which can measure plenty quantity of liquid in a single go. Not only this, it is also capable of measuring dry stuffs.
5. Kitchen scale design with sensory mil weight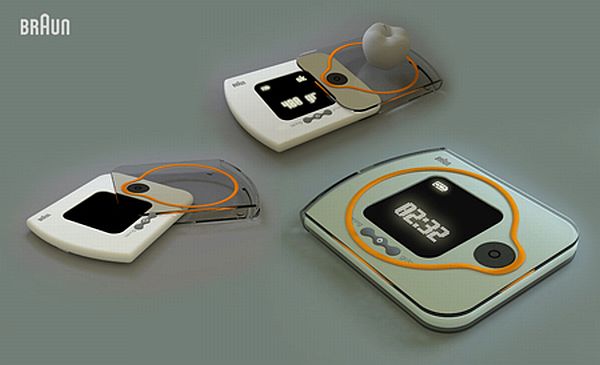 Now here is a cool and awesome gadget for all the health conscious people out there. This is a digital scale which can measure just anything. The best part of this device is that it is so compact and handy that you can just place it anywhere you want. Also, this gorgeous device is capable of providing you with the number of calories present inside the particular fruit or any such stuff.
6. Word cookshop mix & measure jug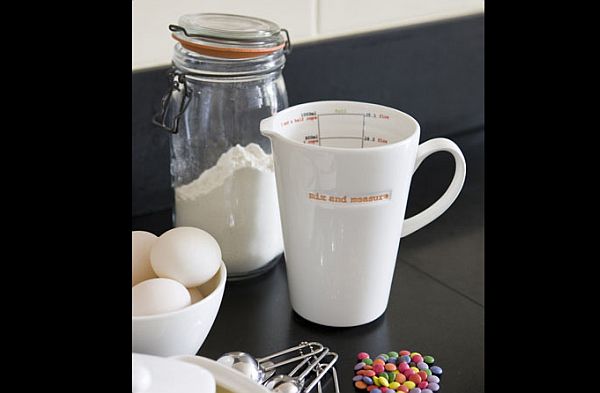 The Jug is one of the most widely used utensil and people out there are mostly into the traditional jug that does no purpose of measuring. This is an awesome alternative as it provides measuring scale inside it which can let you know the perfect quantity of mixture to be made. Not only this, the elegant design and the gorgeous structure completely add up to the functioning and beauty of the utensil.
7. Measuring cup for visually impaired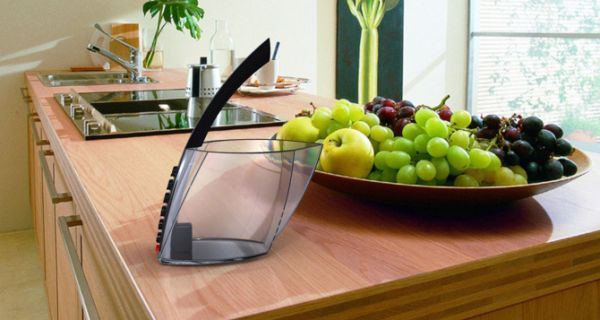 Now here is an awesome device for all the physically challenged people out there. For those who can't see, this is the perfect device for measuring. It comes handy and is compact and easy to use. The sliding structure makes it quite comfortable to use and is provided with a scale on the front panel so that you can easily touch and know the quantity of liquid inside it. Also, the scale keeps moving once you start filling the liquid into it.
8. Terraillon talking scale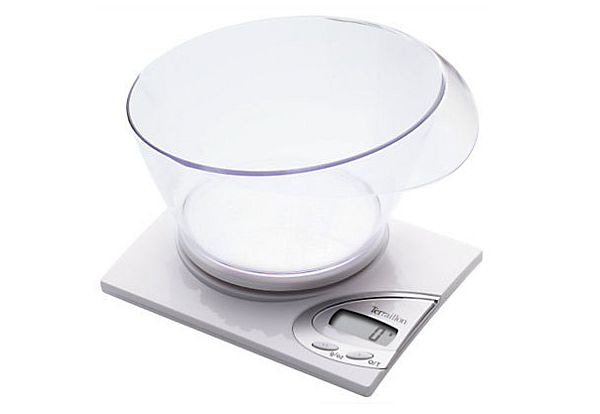 Now this is the device what is known for its ultimate creativity and the super cool functioning. This talking scale does everything perfectly and will be of a great help for all the disable people out there. This scale lets you known the quantity of liquid filled and is voice activated and lets you know in three different languages about the quantity placed on it. The languages are English, German and French. It is compact and elegant and adds completely to the beauty of the house. It is priced at just £35.