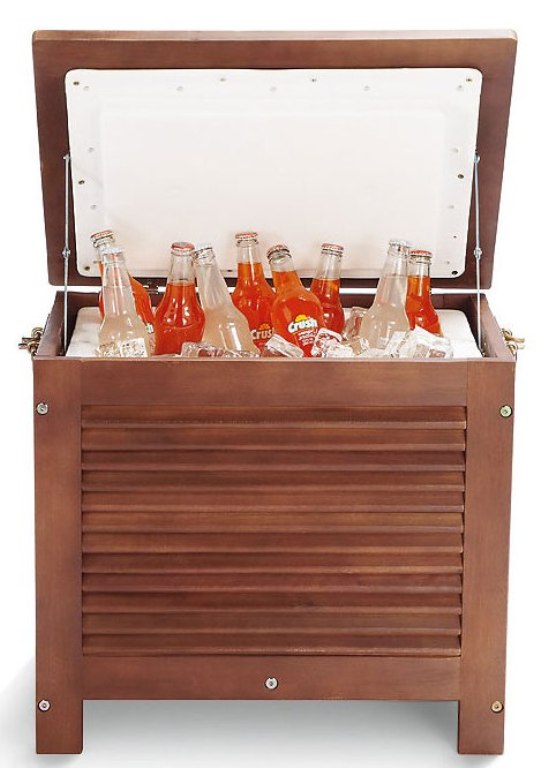 Dimensions: Width 17″w x 23″d x 20½"h
Outdoor parties can never be complete without chilled drinks. Although, you can carry any plastic or Styrofoam cooler for this, with this wooden patio cooler, you can also add a charming aesthetic touch to the open environment. It is not only a beautiful and stylish piece, but also as functional as any other ice chest.
What's unique
With head to head functionality, it offers features like ventilation and double walled insulation. When not in use, it also acts as a table.
High points
Composed of sustainably harvested eucalyptus, this cooler does its bit for environment.
The weather resisting wood of eucalyptus certainly adds to its durability.
Horizontal slatted sides allow proper ventilation and double walled structure enhances insulation.
You can even use it as a side table for backyard parties.