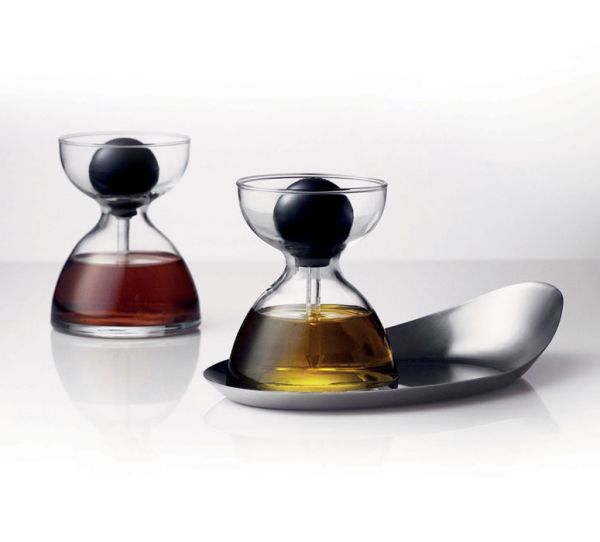 Designer/Manufacturer
Lovorika Banovic
Overview
These absolutely new and interesting oil and vinegar pipette glasses aren't your regular oil and vinegar set but are decked with a unique and creative approach to serve the contents. In addition, they offer you total control over oil, soy sauce, vinegar, honey and more.
What's unique
Oil and vinegar pipette glasses are topped with a silicone bulb that allows you to squeeze, release and draw the ingredient as per your choice and need of the recipe. Furthermore, the glasses look extremely elegant and stylish that can surely become one of your most cherished kitchen's assets.
High Points
Apart from letting you dispense the liquid as per your choice, these lovely pipette glasses come in a set of two. In addition, the set also includes a pretty stainless steel tray that has been crafted in a shape of a boat. The glasses measure 3.75 inches in height and the pipette has the capacity to hold 5 ounces in one squeeze.