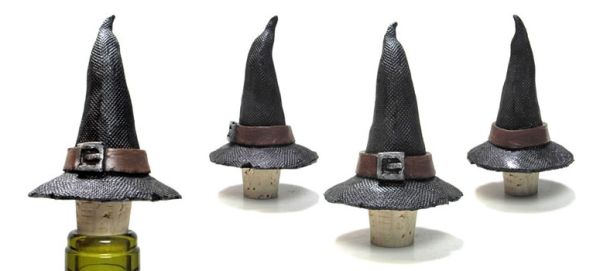 Overview
It doesn't matter if you are fastening a bottle or partying hard, Witch's hat wine bottle stopper is a new, exciting and super cool way to seal a bottle. Keep your drinks fresh until the next party with this fun bottle stopper.
What's unique
This unique, unusual and interesting bottle stopper is crafted like a witch's hat. Furthermore, it has been handcrafted by local Californian indie artisans. This cute, little and fun wine bottle or cork will definitely be a charming element in any party or fiesta.
High Points
Witch's hat wine bottle stopper is not only given an interesting shape but is also made from hard urethane resin and cork. It is afterwards hand painted and features wonderful details.
You can make this fun bottle stopper yours for just $9.95.