Homeowners in the United States spend $11 billion every year to power their air conditioners. If you are not properly maintaining your AC unit, you could be using 20-50 percent more energy than you need – raising your costs and lowering the life expectancy of your AC unit. While many people will have to pay for air conditioner repair at some point, the quickest and easiest way to avoid them is through regular preventative maintenance, which could further help your unit last 20-25 years.
Change the filter regularly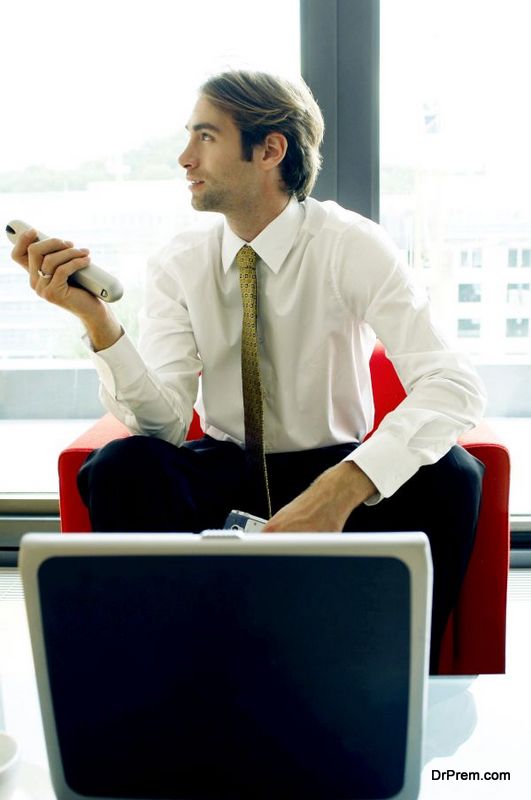 AC air filters should be changed at least every three months (preferably every month) for adequate maintenance. This helps improve your unit's efficiency, reduce costs and the strain placed on your system. If your filter is dirty, the air passing through will also be dirty, and you may also notice limited air flow coming from your unit. This is a simple, inexpensive step that only takes a few minutes to complete, and it can save you time and money in the long run.
Service your AC unit
Servicing and maintaining the outdoor and indoor units of your air conditioner can also dramatically affect your system's efficiency, performance, and related energy costs. The condenser (outdoor) and evaporator (indoor) have several items that need attention before each cooling season, such as the cooling fins, refrigerant, blower, etc.
There are ways to check most items yourself and save money, but it's always a good idea to call a professional if you're not comfortable. If you perform the servicing yearly, the cost won't be too large and you should be comfortable during the summer months. In fact, if you are less comfortable than the previous year or your unit is no longer working properly, it is most likely that some of these regular maintenance items are the culprit.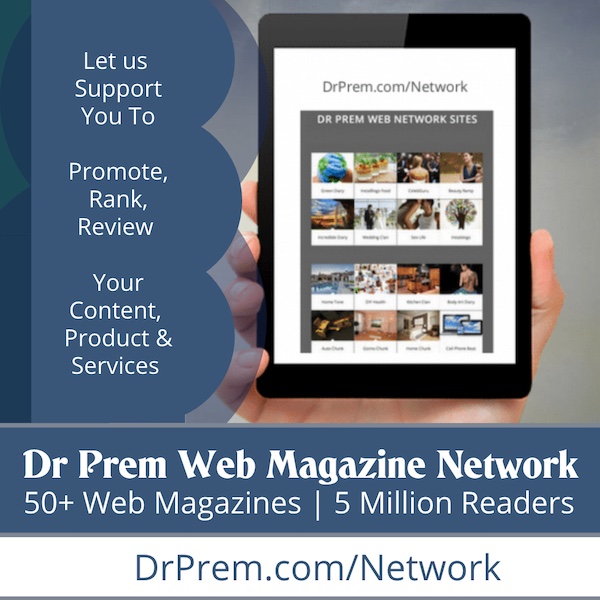 Remove dirt and debris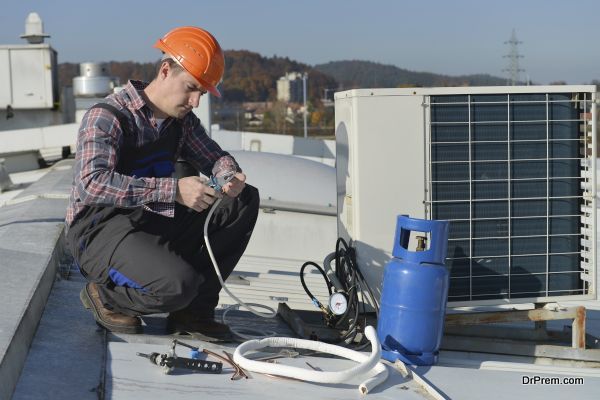 While this could be performed with your service check-up or filter change, you can and should remove debris around the outside of your unit anytime you see it. This often includes raking leaves, removing dirt, trimming branches and leaves, and removing anything else that may be obstructing air flow within a few feet of all sides. You should also remove the fan cage on top and clean out any debris from inside of the unit.
Check refrigerant insulation
Over time the insulation lining deteriorates due to condensation. This can decrease the efficiency of your AC unit and raise energy costs. Check to see if the quality of the insulation is still good or if it is deteriorating. If pieces are missing, or if there are leakages or compressed sections (depending on how it was installed, you may encounter some of the latter issues), or if you plan to replace it on your own, you need to order the foam insulation from a refrigeration supply house or online supplier.
With little to no maintenance, you will probably get around 15 years out of your average central AC unit. However, you will most likely run into various issues along the way and pay higher energy bills. Following the basic maintenance suggestions above should dramatically improve your experience with the system and increase its life expectancy to around 25 years. This is not a guarantee, however. Much is dependent on the brand, proper installation, proper sizing for your home, and routine maintenance care, which you should now be more equipped to perform.
Some companies claim their units can even last more than 25 years with the proper care. While you can certainly search for instructions and tips on doing any of air conditioner cleanups and repairs on your own, it is always safest to call a professional. Regardless of what you choose, it is clear that having basic knowledge of how your AC unit works and what you can do to keep it operating at optimum levels will extend its life expectancy and save you money.
Article Submitted By Community Writer