You may have only seen lights that are fixed on walls or mounted on ceilings.However, you can now notice an innovative product in the form of MONAI light table, which is designed by Neringa Orlenok. MONAI is a circadian lit-up table that is designed to balance and improve your biological clock. It mimics the lighting action of sun and moon. Check out how.
The design and working of MONAI light table
This round table has a simple and classic design that looks elegant when you place it anywhere in your home. It has a wooden frame, as well as a wooden support base with four legs. With such a minimalistic design, it can work well in any corner too.
You can add a fresh dimension to your room lighting with this table, as it has a diffused surface light that spreads upwards. It offers a warm white glow that does not affect your eyesight or create any health issue.It is also flexible, as it can be removed from its legs. You can then use it as a bedside light or even mount it on a wall.
Benefits of using MONAI light table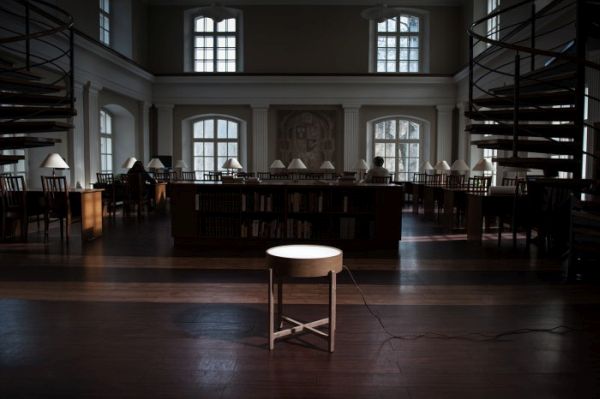 While such light tables are generally used by artists or architects for their work purposes, there is only the addition of beauty in your surroundings if you use it.It can be used for multiple purposes. As the light table claims to match daylight, it is perfect to be used inside a dark room. On the other hand, it dims its light during nighttime automatically if you once set your time zone. Thus, it not only makes you attentive during the day, but also makes you relax at night. It is similar to what sunlight and moonlight do to you.
MONAI acts as a lamp and provides sufficient light when you want to read in your study or even when you want to make a sketch on its top surface. This light table not only improves your mood, but also makes you more productive and imaginative. Based on circadian lighting technology, it makes you feel better and happier with its natural-like light. When your biological clock is disturbed due to stress and bad sleep, then this light can take a corrective measure.
MONAI is a simple and multifunctional light table that spreads light upwards and changes its light temperature and intensity to suit your biological clock.Thus, it keeps you healthy during day and nighttime.
Source : Prefundia.Com